Before beginning my very own mom blog here, I wrote about family fun on my client's blog, Discovering Ohio. It's a great resource for anyone who lives, works or plays in the great state of Ohio, as it's full of fun things to do, visit and see year-round. Here are my posts from  Discovering Ohio this past year: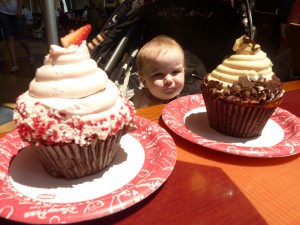 If you like my posts on Discovering Ohio, I'd love for you to leave me a comment over there. And while you're visiting, please be sure to read through some of the other great blog posts on the site, too. I've gotten some great tips and trip ideas from reading that blog.
What kind of content would you like to see more of here or at Discovering Ohio? I'm always looking for Zoe's next adventure.