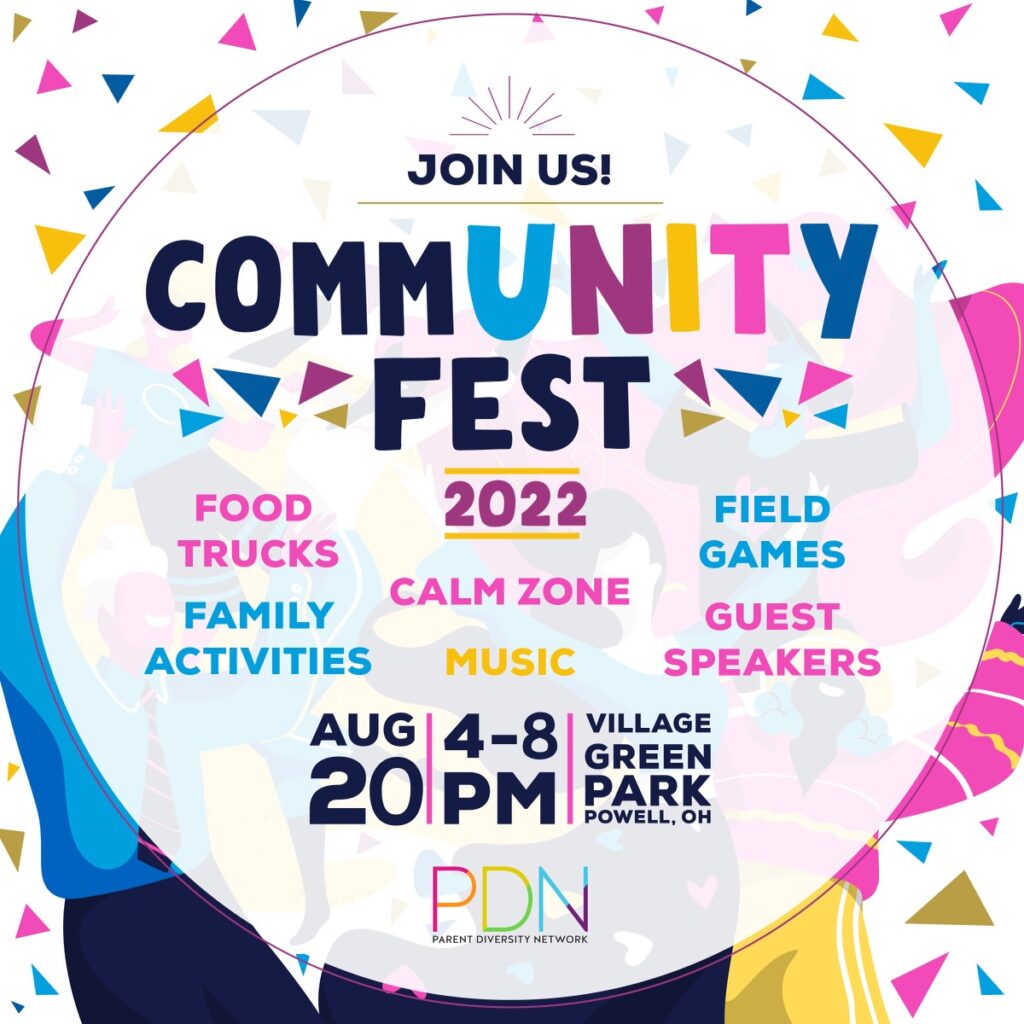 Are you ready for a fun, family-friendly summer event celebrating diversity and fostering unity within the Olentangy community?
If you live or work in the Olentangy School District or you just love celebrating diversity, equity and inclusion, you are cordially invited to the second annual CommUnity Fest on August 20 in Powell.
Our family was not able to make last year's inaugural CommUnity Fest, but we heard great things and I am really looking forward to making this year's party.
The event takes place from 4- 8 pm at Village Green Park in Powell. There will be games, music, food, student and community speakers, free gifts, and plenty of inspiration and fun.
Village Green Park in Powell is the perfect place for a fun family outing, with its great playground and splash pad. And on August 20, it will be even better as it will be full of my friends from Parent Diversity Network.
I've blogged before that my experiences with the Parent Diversity Network (PDN) group have been so meaningful and fulfilling. You won't find a more caring, committed or welcoming group of individuals.
Founded in the Olentangy School District, PDN is a grassroots nonprofit organization focused on parent-led awareness, advocacy, accountability and action regarding areas of race, ability, gender,
identity, neurodiversity and other areas of diversity.
One of the things I love about PDN is that the people in this group value and are guided by truth rather than operating out of opinion and assumption. We also aim to exemplify love in all our interactions, believing love is the greatest weapon and neutralizer against hate.
August 20 will be a day for celebration and lifting up everything that is great about our community. I truly hope you'll join us in Powell at the Village Green Park!