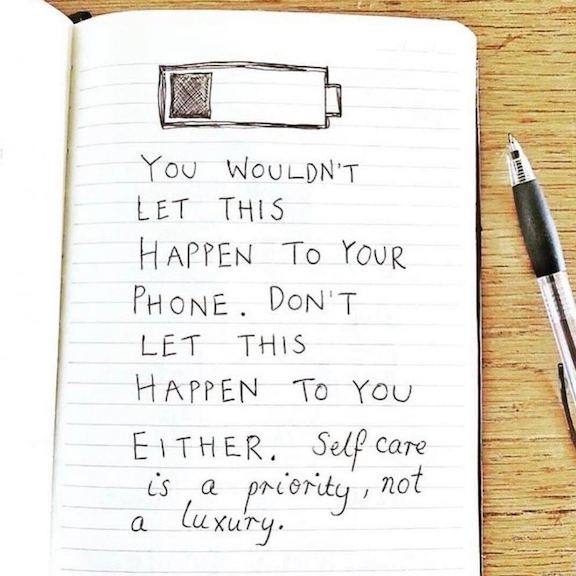 When your child suffers with mental health struggles, you suffer alongside as their parents.
There's nothing worse than knowing your kiddo is hurting and not knowing how to help. Long gone are the days when a Band-Aid, cuddle and "let me kiss it and make it better" could dry their tears and get them giggling again.
Bigger kids have bigger problems – and teens today are really suffering. Did you know one in every six teens has thought about suicide?
Parents of tweens and teens need a whole new set of skills we may never have had to develop or use before. At our house, that has meant diving deep into the world of behavior and psychology. Sometimes, therapy just isn't enough to help a kiddo with anxiety, depression, self-harm (SH) or suicidal ideation (SI).
And all of this, especially SH and SI, is super hard on parents.
So what does help look like?
School is a big source of stress for a lot of kiddos, so your child might need support in the form of accommodations at school. This can include a 504 plan or IEP (Individualized Education Plan) to help accommodate their needs and reduce school-based stress and anxiety. Many people don't realize that you can get a 504 or IEP for mental health needs such as anxiety, but you absolutely can.
Sometimes, a different type of school is needed altogether. Kids with anxiety do well with smaller classes, individualized learning, fewer distractions/overwhelm from things like changing classes, and fewer surprises like pop quizzes. We were super fortunate that our school district offers OASIS, an alternative learning program that has been a literal godsend for our kiddo and family.
In addition to changes with school, your child may benefit from an evaluation and prescription for psychiatric medications to help right a chemical imbalance in their brain. If you're thinking "no way, not for my child," I get it. I used to be super against meds for kids, but time and experience have taught me that sometimes they are helpful, necessary and even life-saving.
Just as a child with diabetes needs insulin, sometimes children with depression or anxiety need meds to boost the chemicals their brains aren't making enough of. There's no shame in this, just like there's nothing wrong with taking Tylenol for a headache!
What if school adjustments, therapy AND meds still aren't enough? Many kiddos need more help than that. I've already written about what to do if kids experience a mental health crisis. We are fortunate to have a great pediatric psychiatric crisis facility here in Columbus.
But sometimes, a child has ongoing, chronic mental health issues that cannot be helped by a crisis intervention facility or hospitalization.
The information below is intended to help parents who are going through the long-term, unthinkable and "unspoken, invisible pain" of a child who is suffering from mental health struggles for whom therapy and meds did not immediately help.
As hard as it can be to find the right therapist or psychiatrist, it can be even harder to find an additional, stepped-up level of ongoing care beyond therapy + meds. I'm sure this is true for adults, but it's especially true for children and adolescents right now.
There are waiting lists for next-level psychiatric care at Nationwide Children's Hospital that are six months long or even longer. That's how desperate our community is for mental health help for kids.
And this problem is not just in Columbus. A nurse from our insurance company told us that we're lucky to have found the services we have because there is a pediatric mental health crisis all over this country.
Parents are desperate to find solutions beyond therapy and meds; in fact, in some places, it can be hard even to find therapy and someone to prescribe psychiatric meds.
Our family waited 11 months to get into the intensive, community-based mental health program that we believe will truly help our daughter. During that long wait time, I cobbled together some wrap-around therapeutic supports for her as best I could on my own. Here are some things that worked for us:
Find a therapist and psychiatric meds provider your child likes and trusts. We finally found ours after trying a handful of others who weren't a good fit. Just be patient and keep trying if you haven't found the right therapist or type of therapy yet. There are some great ones out there. Your kiddo may need an appointment every week or every other week – try different things until you figure out what works best for your family.
Study and learn about mental health. I embarked on a learning journey of my own to get smarter and be more helpful to my loved ones during hard times. That's part of why I underwent a multiple-month training program with the Trevor Project to be a crisis counselor; I wanted to have those skills on deck for whatever comes our way.
Get more comfortable talking about suicide and suicidal thoughts. Our child hid these thoughts from us for over a year because she didn't think we could handle it. When she finally opened up to us, I proved she was right by bursting into tears on the spot. Only through doing lots of reading, practicing and role-playing have I become able to talk about suicide calmly without getting overly emotional. My Trevor Project training helped a ton with this and I can't recommend it enough.
Medical professionals are a great resource, but no one knows our kids as well as loving parents. I continued to read and research about our kiddo's symptoms until I discovered a diagnosis that made sense. Learning about PDA – and parenting Z accordingly – has changed all our lives immensely for the better.
Learn and practice coping strategies yourself, then model these behaviors for your child. Coping strategies are calming things to do when there is a crisis trigger present. For a tween or teen, common coping strategies might be talking to friends, writing in a notebook, listening to music or taking a shower. As the caregiver of a child who is struggling, it's critical to have your own coping skills as well.
Model self-care practices with your child. Self-care practices are regular, day-to-day activities to help maintain emotional health when no immediate stressors are present. Those might include physical exercise, getting outdoors in the sunshine, spending time with friends, having a regular meditation practice, doing deep breathing exercises or eating healthy and getting enough sleep. Self-care is just as important for caregivers as it is for our kiddos.
Know the numbers for various suicide and crisis hotlines, as well as non-crisis warmlines, and keep them posted in your home. Make sure your kiddo has those numbers in their phone. Sometimes, talking through emotional triggers with a calm, caring and non-judgmental stranger can truly make a difference. There is no shame in calling a crisis line; they save lives every day. I'm particularly partial to the Trevor Project, but you can also dial or text 988 to reach the National Suicide and Crisis Lifeline or visit warmline.org to find a warmline in your area.
Above all, remember that none of this is your child's fault OR your fault. It is common for parents or caregivers to feel frustrated, sad or even angry when their child is struggling. That's normal – and when it comes to mental health stuff, it's all too easy for us to feel like it's all our fault. Anxious kiddos may begin to feel like a burden. Sensitive kiddos may feel responsible for their parents' emotions or frustrations. Do your best to reassure your child and validate them for each and every positive behavior.
I know how incredibly painful and difficult it is to be the parent of a struggling child, tween or teen. I can tell you that one of the biggest things that helped us, in addition to everything I shared above, is simply the passage of time. Each year, your child grows a little more mature and better able to cope with the emotional struggles that life sends our way.
If you ever need someone to talk to, please reach out to me in the comments below or on Instagram or Facebook. I've had people reach out to me with kindness and empathy during some of our hardest days, and it meant the world. It would be my pleasure to be able to give back and share hope with other parents.
In the immortal words of Ted Lasso, sometimes we all just need to BELIEVE.