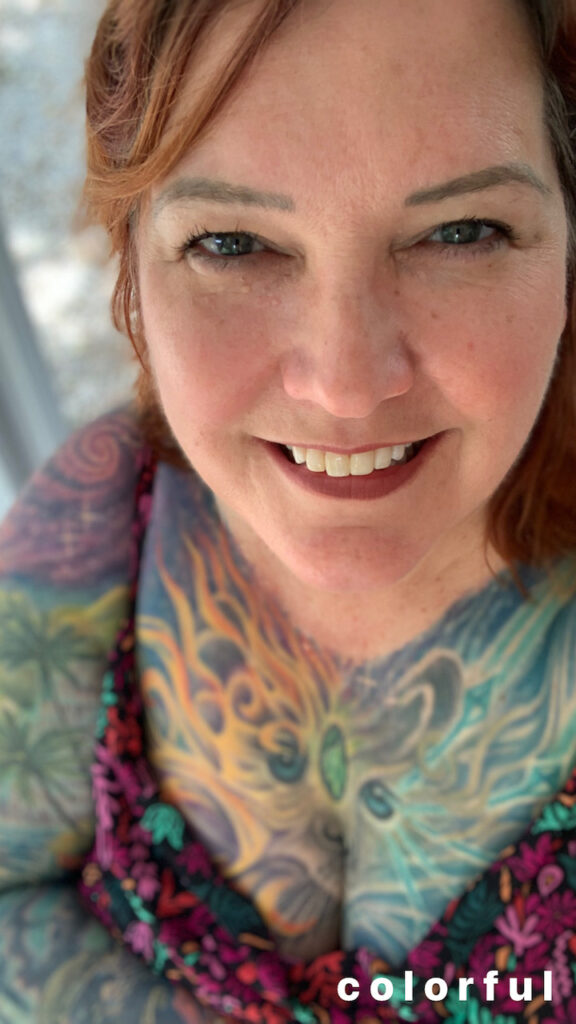 This is a story about the importance of protecting our skin from the sun.
I have admittedly not always been great at this.
I grew up on the beach and spent a lot of summers out on the water. In fact, I pretty much worshipped the sun during my teen through college years.
I loved tanning. I adored having a suntan. I honestly never felt pretty unless I had that telltale summer glow.
Like so many American teens and college students, I sat outside and baked in the sun any chance I got.
Sunburns were a regular occurrence for me because I'm pretty fair. Clearly, my ancestors did not spend a lot of time outdoors.
We rarely wore sunscreen as kids or young adults, even while boating, swimming or vacationing in tropical places. There just wasn't as much emphasis on sun protection back in the 1900s!
Honestly, I always considered a sunburn to be a necessary evil on my way to the desired goal of a good tan.
I'm ashamed to admit it, but I even used to frequent a tanning salon. In my early to mid-20s, I was a regular fake-and-baker so I could make sure I stayed tan year-round.
It wasn't until I started getting tattooed in my mid-20s that I ever gave a thought to trying to stay out of the sun.
Tattoo artists prized my pale skin for the great canvas that it is. In addition, artists and other collectors taught me how harmful the sun's rays are to tattoos; sun damage blurs lines and fades colors, resulting in tattoos that look less like art and more like a muddled mess.
Sun is the number one enemy of tattoos and the tattooed!
Once I began collecting fine art tattoos – and spending the time and money necessary to get them – there was no way I was going to allow the sun to damage my precious investments in body art. That's why I finally stopped sunning and started protecting my skin.
But even now, at the supposedly mature age of 52, I'm likely to put sunscreen only on my face (vanity reasons) and on my tattooed parts. For example, I often forget to slather up my non-inked arm and my legs. Apparently, I don't think I'm worth protecting – just my tattoos?!
Here's the thing, though: I know all too well how serious skin cancer is. Did you know that one in five Americans will develop skin cancer by the age of 70?
I lost a very special, dear friend to skin cancer in his 50s. Family members have had multiple surgeries to remove skin cancer. And I've personally had two moles razored off to biopsy them for skin cancer (thankfully, both were benign).
So why am I still reluctant to protect my bare skin? Why do I only care about putting sunscreen on my tattoos?!
I don't know, but I know that having this many tattoos has potentially saved my skin – and maybe even my life. If I had continued on the sun-worshipping path, I'm sure I would have ended up in big trouble.
Becoming a heavily tattooed person and a serious collector means that I now avoid direct sunlight whenever possible. Even on vacation in Hawaii, you could usually find me under a palm tree or umbrella enjoying the shade.
I wear sunscreen on all my tattoos, but my art is too precious to rely just on sunscreen. I also cover up by wearing a rashguard or protective clothing anytime we're in the sun.
And all that sun protection is not just good for my tattoos; it's good for my skin. That's why I truly believe that tattoos may have ultimately saved my life.