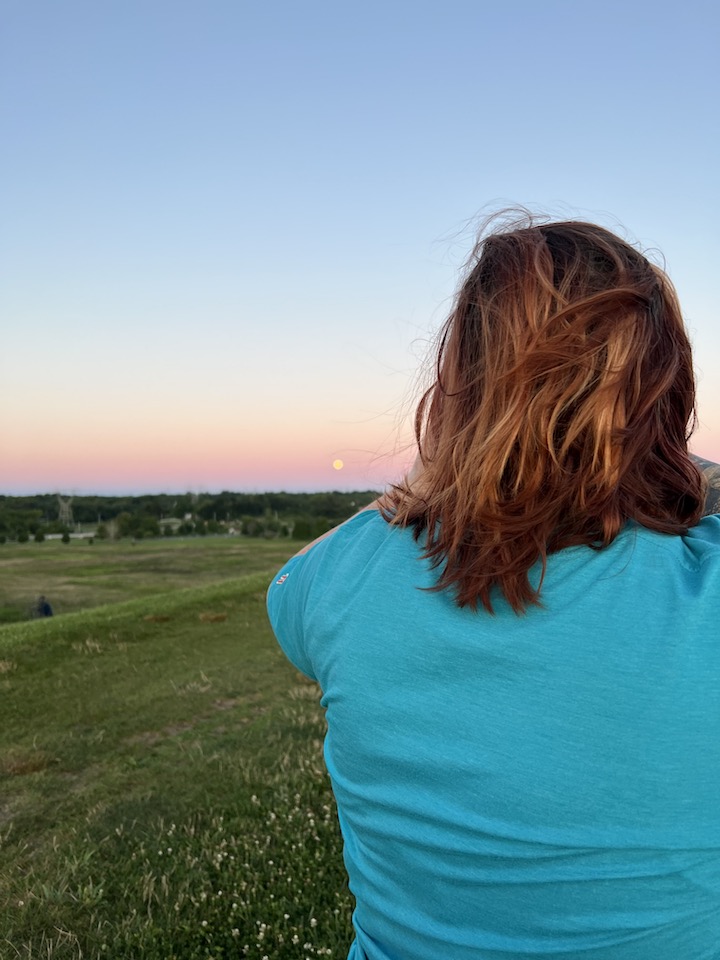 My family went away for a weekend and left me home alone.
This sentence could sound sad or forlorn to some, but now read it again and imagine you're a mom who worries and stresses A LOT about her family. I think you'll find it may also sound celebratory or excited in tone.
The truth, as is often the case, can be found somewhere in the middle of those two sentiments.
Part of me would love to be staying at a cabin in Hocking Hills with my beloved hubby and daughter.
And part of me is delighted to be home alone with our pets for a quiet weekend of reflection, eating all my favorite foods and not worrying about or cleaning up after anyone but myself!
There was a time when I wasn't a fan of alone time, but now I honestly feel really blessed to have this opportunity.
For Z's first 12 years, we took all our vacations together and never left Z with anyone else, so I never got a "break" from momming. That's exactly how I wanted it; I didn't think I wanted or needed a break.
This year, though, I finally realized that I do need a break. Parenting a tween can be extremely challenging and take a toll on parents – especially the one who serves as the primary caregiver. Plus, I don't think there's anything more awesome than a daddy/daughter trip where she gets all of E's time and attention – how very lucky she is!
I got my first ever parenting break this past January when I went to visit my parents in Cali by myself. That trip was a great experience and made our whole family realize that sometimes time apart can be beneficial. E and Z had a wonderful time together visiting his dad in Florida.
After that, E got a parenting break when he opted to stay home from our family vacation to Kauai in July. Although he did end up coming to join us right at the end of our time in Hawaii, thanks to an unexpected health situation I had going on, he still felt like he got a nice break with a quiet and peaceful house for ten days.
I used to get anxious and panicky at the idea of taking separate vacations because it felt like the "right thing" was to always be together, but I now see these side trips can be a really healthy and positive thing for everyone. This weekend is E's chance to have fun and bond with Z without me influencing or interrupting, and it's also my chance to relax and unwind without having to worry about parenting for an entire weekend.
Let me tell you – even the most loving and devoted parents need a break sometimes! There is no harm or shame in admitting that.
Here are some things I planned to do during my solo weekend:
Take an extra special walk with the dogs at a park we don't usually go to
Spend time with friends walking out in nature
Eat all of my favorite foods from the restaurants my family never want to go to
Watch movies and shows that no one else in my family likes
Clean out some serious clutter in our rarely-used dining room and get it looking presentable
Go to the movies by myself – something I love doing but hardly ever get the chance to
Spend time journaling, meditating and reflecting for self-care
Finish organizing our Kauai vacation pics so I can upload and share them with our extended family
It's a good mix of things I need to do and things I want to do – and there will be few to no interruptions since I'm riding solo all weekend! Heck, I might even get crazy and do some coloring, since I love that but we hardly ever do it anymore.
Best of all, after my fam has a great getaway in Hocking Hills and I have a sweet little solo retreat here at home, we will come back together inspired, enthusiastic and eager to see each other and swap stories.
This is a new way of vacationing for us, and I am definitely glad we tried out something new this year. Sometimes it's good to shake things up, do the unexpected and find new ways of meeting the family's – and its individuals' – needs.
Does your family take every trip together, or do you split up and do separate vacations once in a while? I'd love to hear your family vaca tales in the comments below or over on Instagram or Facebook.