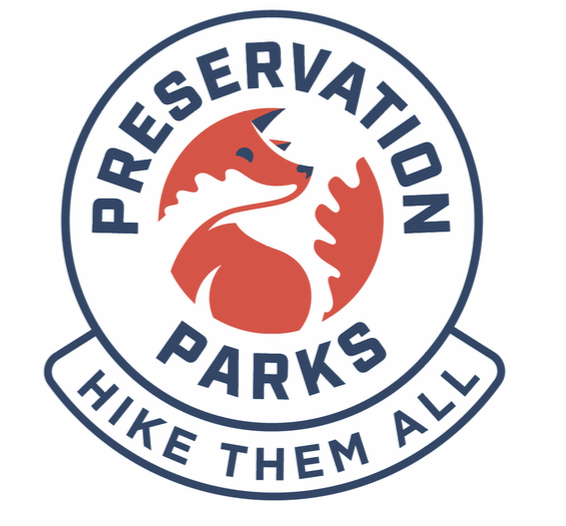 Do you love gorgeous walks and hikes out in nature?
I do. I love hiking any time of the year, but especially in the beauty of fall.
We're so lucky to have amazing natural spaces close to where we live. I have been a huge fan of Preservation Parks of Delaware County since we first moved to Lewis Center and learned about these awesome parks and nature preserves.
Now, Preservation Parks is holding a community hiking challenge called Step Into Fall – Hike Them All.
Members of the public can register for the program for free and receive a handy guide to all hiking trails throughout the Preservation Parks system.
Then, you simply hike, walk and skip your way through all of the parks, leaving no trail unvisited. It's that simple!
When you register for the hiking challenge, you also have the option to purchase a handy Preservation Parks hiking staff and Hike Them All challenge medallion for $15. If you already have the walking stick, you can simply purchase this year's medallion for $5 and add it to your walking stick.
I'm not quite at the point where I want to use a hiking staff or walking stick, but I love that this is an option. How fun would it be to collect a new Hike Them All medallion each year and see your collection grow?
There's no better time to get out there and enjoy these beautiful nature preserves and parks. This year, hiking the parks has special significance for me because I have joined the Preservation Parks Foundation board. I'm thrilled to be able to share my time and talents with an organization that means so much to our family.
So far, my two favorite Preservation Parks are Char-Mar Ridge and Shale Hollow. This fall, as part of the Hike Them All challenge, I am looking forward to hiking many new-to-me trails and possibly adding a new favorite park to my list.
Do you have a favorite Preservation Park? I'd love to hear your hiking stories in the comments below or over on Facebook/Instagram.