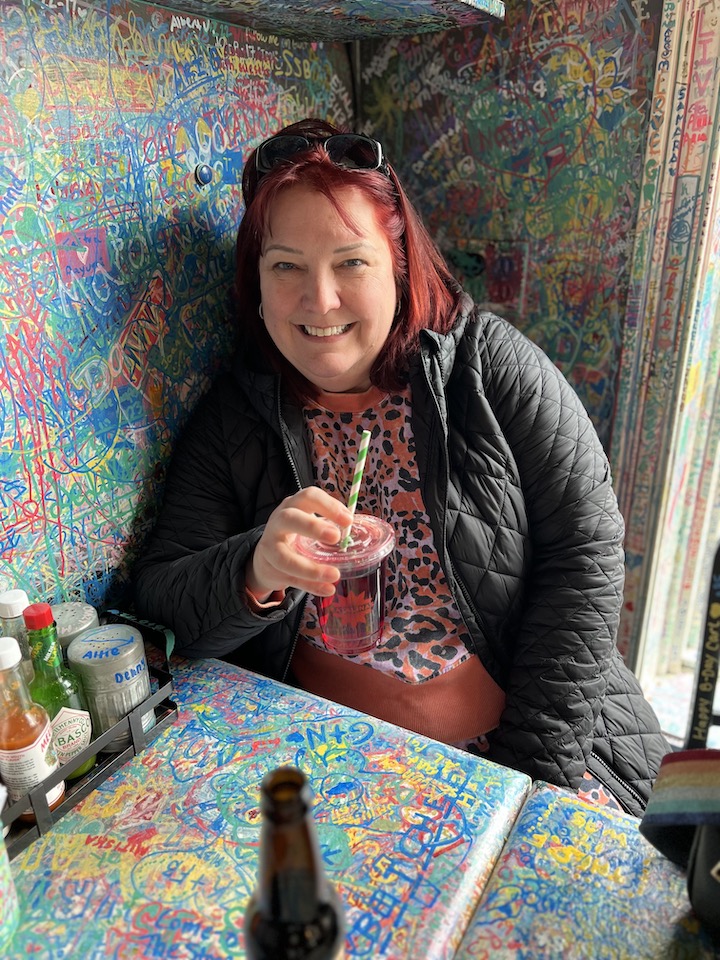 Earlier this winter, my hubby and I stumbled upon a fantastic new way to go on a weekly date and provide our kiddo with a great learning opportunity at the same time.
We learned that one of Z's friends takes Saturday morning art classes at the Columbus College of Art and Design downtown – and that he loves them.
We also heard from his parents that they enjoy the opportunity to take kiddo to art class on a Saturday morning and then find a breakfast spot or local cafe to enjoy while they wait to pick him up.
It sounded like a winning deal to me, so we signed Z up for the art class of her dreams: expressive drawing. We joke that it's her first college class. It certainly felt odd dropping her off on the CCAD campus for the first time.
So far, she absolutely loves the class – and there were so many options to choose from that I'm sure she'll want to sign up again once this 10-week session is up. But I haven't even told you about the best part yet.
Each week after we drop her off downtown, E takes me to a different fabulous urban breakfast spot. We've tried so many amazing, hot breakfast joints that I'm starting to have a hard time keeping them all straight! That's why I've decided to share them all here with you. Who's hungry?
Best breakfast in Columbus
Skillet in the German Village – Skillet is a tiny space so it's pretty common to have to wait. The smells wafting from the restaurant are amazing! The food is hearty, tasty and comforting. We shared cheesy potatoes and I tried the sticky toffee pudding, which was a little dry but still delicious. This was a great start to our breakfast tour of downtown Columbus!
Hang Over Easy in Old Town East – HOE (for short) may be my favorite place so far. It has a very fun, relaxed and rock n roll vibe. I felt right at home with the Gen X patrons and tattooed waitstaff. My breakfast here, chicken and waffles, was utterly amazing. Hubby had the "dirty" breakfast burrito and it too tasted incredible. I definitely want to come back here again soon.
Joya's in Worthington – We left downtown Columbus and headed to Worthington to try out this epic little Indian/Asian fusion cafe that I had heard a lot of buzz about. Flavors here were out of this world – I had the cheesy double crunch tacos at the cashier's recommendation. In a word, yum! I cannot wait to come back here and try the fried rice, pad Thai and many other dishes.
Katalina's near the Short North – I've heard about Katalina's for years as this place is legendary. I loved the graffiti walls (and tables, chairs – pretty much anything you can write on with the paint pens provided at each table). We added our mark as we enjoyed delicious drinks and breakfast tacos. Hubby had the chicken sandwich with a fried egg. Next time I must have the famous pancake balls!
There you have it. Breakfast is king in this town; Columbus has no shortage of amazing little spots to dine on a Saturday morning.
Where should we go next? Let me know if you have ideas for other downtown (or nearby) breakfast spots!