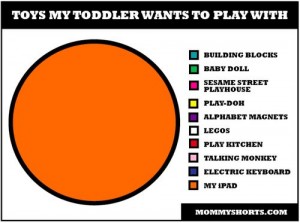 Each Friday, I plan to share with you some of my favorite things. They may range from baby products to books to shopping finds to restaurants. This week, it's my favorite funny parenting blogs. Parenting is funny – and these blogs capture those hilarious moments in ways that will have you literally laughing out loud at your keyboard.
There you have it – my favorite funny bloggers who keep me coming back for more. I think it's because their humor is always tinged with love:  even while they're laughing at parenting, laughing at their kids or laughing at themselves, you can always tell how much these bloggers love being parents.
Parenting without a sense of humor is like being an accountant who sucks at math.
So, what are your favorite parenting blogs, especially ones that make you laugh?