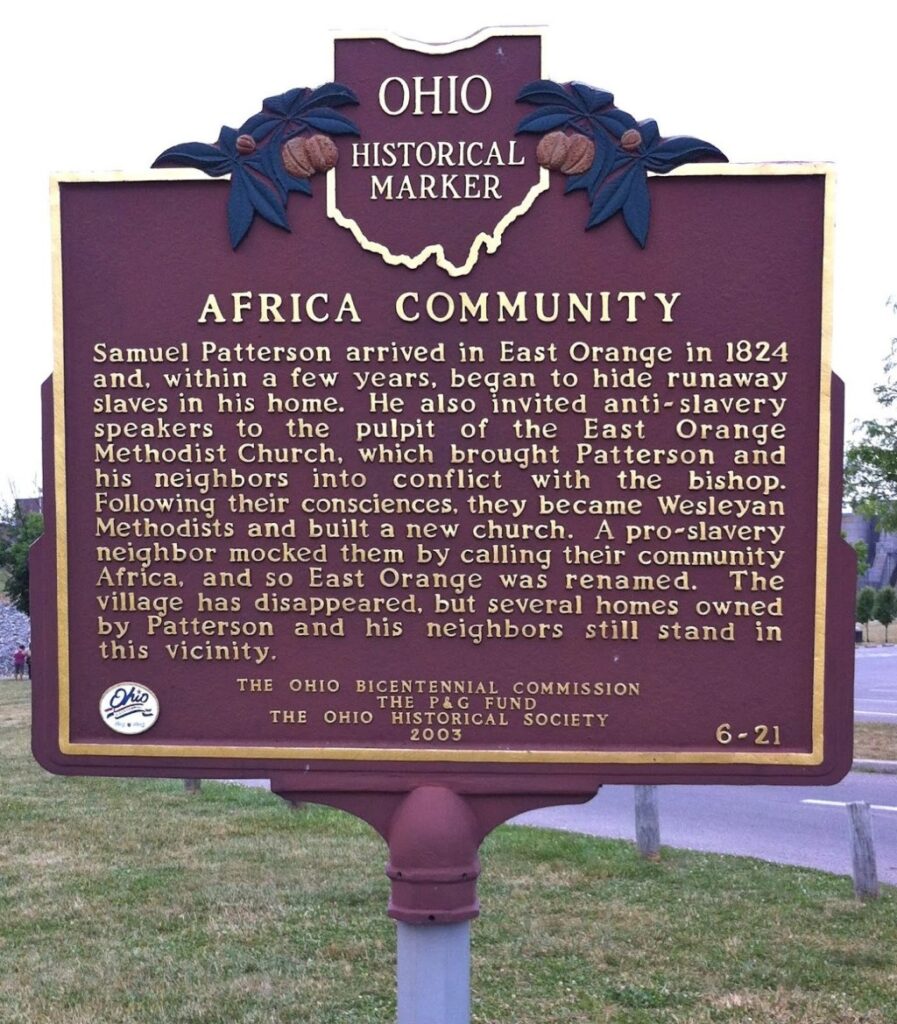 Like many families, we moved to Lewis Center for the terrific schools, gorgeous outdoor spaces and wonderful community. But since living here, I've discovered there are even more reasons to be a proud Orange Township resident.
According to Wikipedia and a few local media sources, our area of southern Delaware County, just north of Columbus, was an important part of the Underground Railroad between 1800 and 1863. In fact, the community right next to Lewis Center is known as Africa, Ohio because of its leaders' anti-slavery, pro-African sentiments and role in covertly helping escaped Africans make their way north to flee slavery.
Although Ohio was a "free" state throughout the Civil war, runaway slaves were still captured and returned to slave owners through the Ohio Fugitive Slave Act. Helping escaped slaves to make their way further north was not permitted and could get Ohioans in big trouble.
Yet, according to the Delaware Historical Society, many residents of Delaware County risked themselves and their families to house and guide escaped slaves. These life-saving individuals were known as conductors of the Underground Railroad.
Among the prominent local anti-slavery voices of that time was Methodist minister Samuel Patterson, who lived on the property which is now known as the LeVeque estate. One house on the corner of what is now Lewis Center Road and Route 23 was also instrumental in helping escaped Africans and keeping them save from snatchers.
It can be hard to piece together which other landowners were helping slaves escape through the Underground, as this activity was illegal and had to be kept secret so few records were kept.
In the words of the National Underground Railroad Freedom Center, which is on our summer bucket list for this year, escaping from slavery or helping someone to escape from slavery was a very difficult and dangerous task.
I am honored to live in an area where this important, caring work was done, and where values such as compassion, equality and bravery have always been championed and are still celebrated.
If you're interested in a driving tour of the known Underground Railroad homes in Delaware County, the Delaware Historical Society offers a free printable guide. Please note that this is merely a tour to drive past the outside of these homes; they are privately owned and not open to the public.
If you're looking for a way to teach kids about the Underground Railroad, slavery and the lives of early African Americans post-slavery, we really loved the American Girl book series about Addy Walker.
Did you know our local area played such an important role in history? I'd love to hear your thoughts in the comments below or over on Facebook.