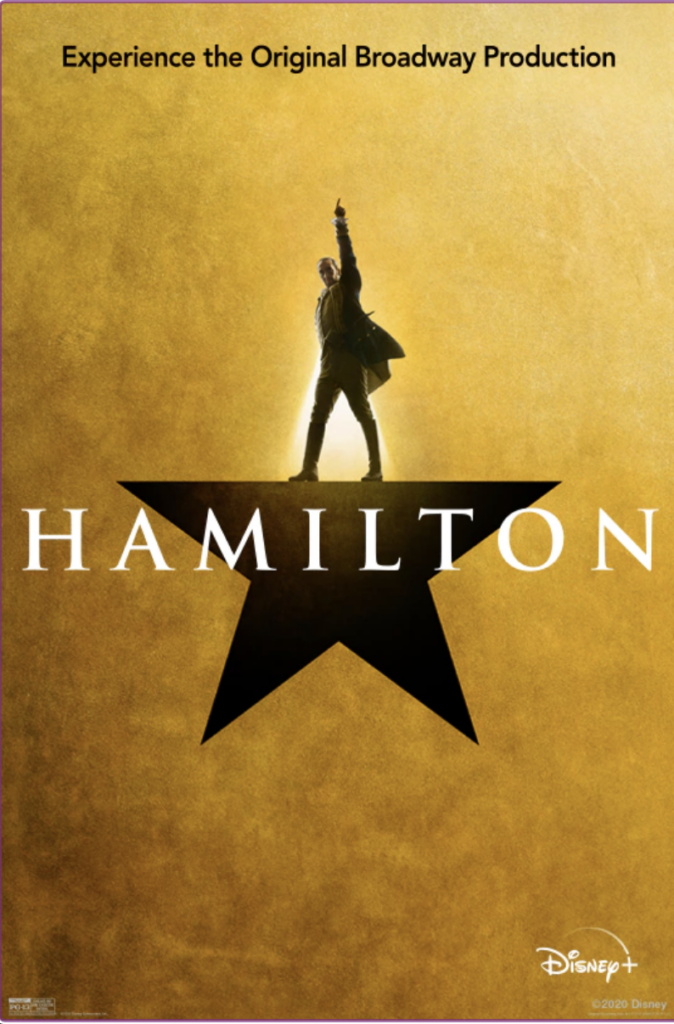 I might never have started my own business if it weren't for Lin-Manuel Miranda's Hamilton.

I'm a late-comer to the Hamilfans cult, as I didn't experience the musical until it came to Disney+ to save us all during the summer of Coronavirus. And I'm so very thankful it did!

On June 30, after six months of frustrating and fruitless job-seeking, I experienced one of the worst and most painful rejections of my entire career.
A job that I foolishly thought was mine – and which I'd been pursuing, hoping, praying and working towards for many months, truly believing it was meant to be mine – went to someone else. I wasn't even given the courtesy of a reason.
I was crushed and devastated, to say the least. For the first half of 2020, anytime I was rejected or discouraged in my job search, I told myself "that's okay, it's all happening for a reason because you're meant to get THAT particular job!" When it fell through, I was staggered. I sank into a multi-day depression during which I had some of the most negative thoughts I've ever had about myself and my career.
Am I washed up? Is my career over? Am I useless and worthless? Are my days of being a big earner and rockstar PR professional over? Will I never again be able to ace an interview, land a killer offer and rock out at a big, exciting new job?
A bright, glowing spark at the center of me always knew that those dark thoughts weren't true, but fear clouded that spark until I felt nothing but self-doubt and despair. It was a serious low point in my career and even my life.

Do you know what came along to save me during that tough time? You guessed it: Hamilton the movie, available for the first time on July 3, just three days after my devastating professional heartbreak.
LMM and the original Broadway cast came along right when I needed them most – with a dash of Disney magic – and I'll be forever grateful. Not only are Hamilton's music and lyrics stellar, the story fantastic and the performances top-notch, Hamilton also moved me to my core because it spoke to me as a writer and communicator.

You see, at its heart, the musical Hamilton is a celebration of writers. First, there's Lin-Manuel Miranda himself, writing Hamilton over a period of seven years and never giving up his shot.

Then, there's the fact that Alexander Hamilton was a writer first and foremost. Even when he desperately didn't want to be a writer – he wanted to be a soldier for the promise of wealth and glory – it was his unparalleled writing talent that gave him his shot, helped him rise up and earned his legacy.
Hamilton literally couldn't stop writing – it was his gift, just as it is mine. He wrote day and night like he was "running out of time." His pace was relentless, endlessly frustrating and infuriating his nemesis, Aaron Burr. Hamilton wrote himself out of far greater despair and disadvantages than I've ever encountered in my life.
Hearing Alexander Hamilton's story, seeing the power that writing had and still has, and getting these songs forever stuck in my head moved me to take action in my own career and life. Although it's somewhat in my nature to "wait for it" like Burr, I finally realized it's time to make a change, rise up and create my own future.
Thanks to LMM's Hamilton, instead of continuing to wait for the perfect job to come along, I decided to take the reins and create it for myself. This is a very Alexander Hamilton thing to do – and it is entirely due to the musical that I finally had the confidence to take matters into my own hands and take my shot. I even used a Hamilton-era icon – the writing quill – in my business name and logo (Pink Quill).
I will always be inspired by the celebration of writing that Hamilton represents: writing a blockbuster Broadway musical about an immigrant who became one of America's founding fathers, writing to rise up from an impoverished and tragic childhood, writing letters to loved ones, writing one's own history and narrative, and of course, writing the very foundational documents of this country.
If you're a writer too and you haven't experienced the magic of Hamilton yet, get ready to feel personally celebrated and inspired. And if you or your business need any writing help, please let me know!