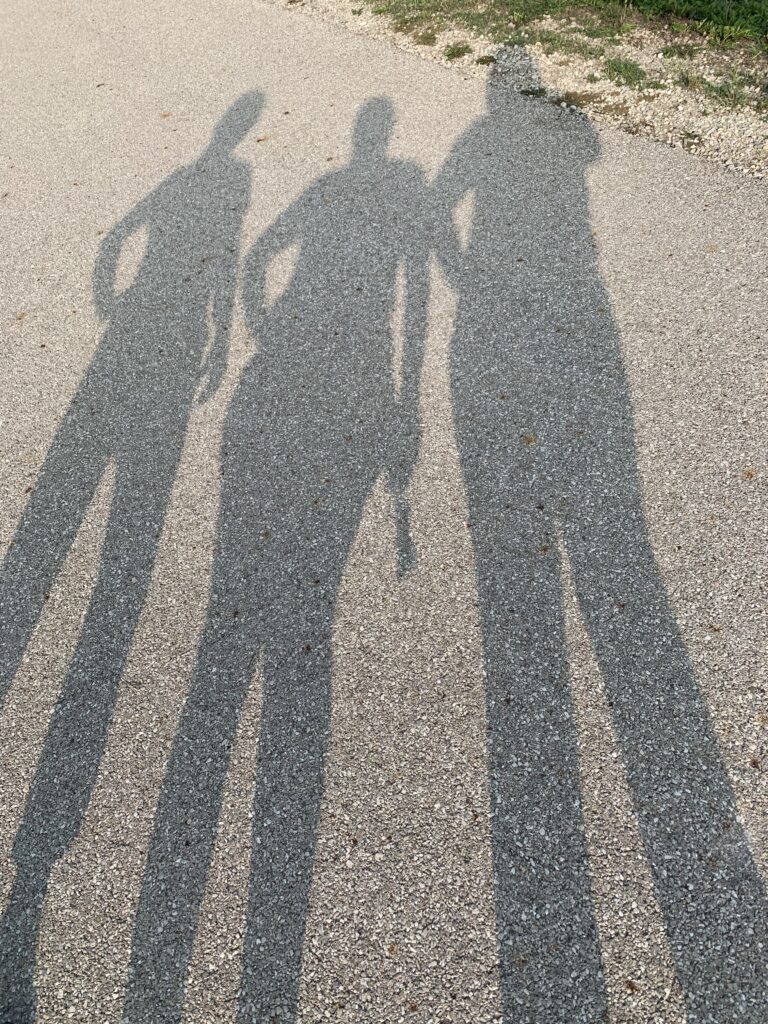 There's something truly mind, body and soul-enriching about the perfect trifecta that is time spent with good friends, enjoying physical activity, in the great outdoors.

This triple-threat combo makes for quite a magical, life-enhancing experience.
It's also something I shouldn't be keeping it to myself. That's why it's high time I wrote about my beloved #SunriseRunCrew.
Way back in May 2016, my next-door neighbor-friend decided to start a beginners' Couch to 5K running club to help folks like me get our butts off the couch and into a running habit. She had a nice size group of neighbors starting out, with a variety of abilities and paces.
Some people run fast, while others – like me – run at a pretty slow pace. There were always a few fast runners who gravitated toward the front of the pack, while several of us self-appointed slow runners banded together at the back.
One of my fellow slow runners invited a friend to join us, and the three of us quickly became inseparable. We were fast friends who ran slowly!
The larger run club disbanded after just a few more weeks, but the three of us slowpokes kept it going all that summer and the next. In fact, we have since reunited every late spring/early summer to continue our long walks, slow runs and great conversations.
It's been FIVE years now and the #SunriseRunCrew is still going strong. We definitely walk and talk more than we run – but our little band of slow runners has finished a few 5K races together!
We alternate between meeting in our respective neighborhoods or at local parks – and our favorite location of all is the Alum Creek dam at sunrise. That's where the real magic happens.
We three have developed lasting friendships centered around carving out time in our lives to stay active, spend time with each other and enjoy the great outdoors. We still get together for walks and runs to this day, and my sunrise crew is a source of great joy in my life.
It can be hard to make friends as an adult – and it's even harder right now, during a pandemic. Friendships built around common interests and passions are more likely to take root and grow. It's absolutely possible to walk or run with others while wearing masks and maintaining social distancing best practices. Plus, it's so good for your health – physical, mental and emotional.
If you're thinking of starting up a program of walking, running or even bike riding, it's easier in good company. Post to your neighborhood Facebook page or NextDoor to see if any neighbors want to join you. You never know – you could end up with a #SunriseRunCrew of your own!