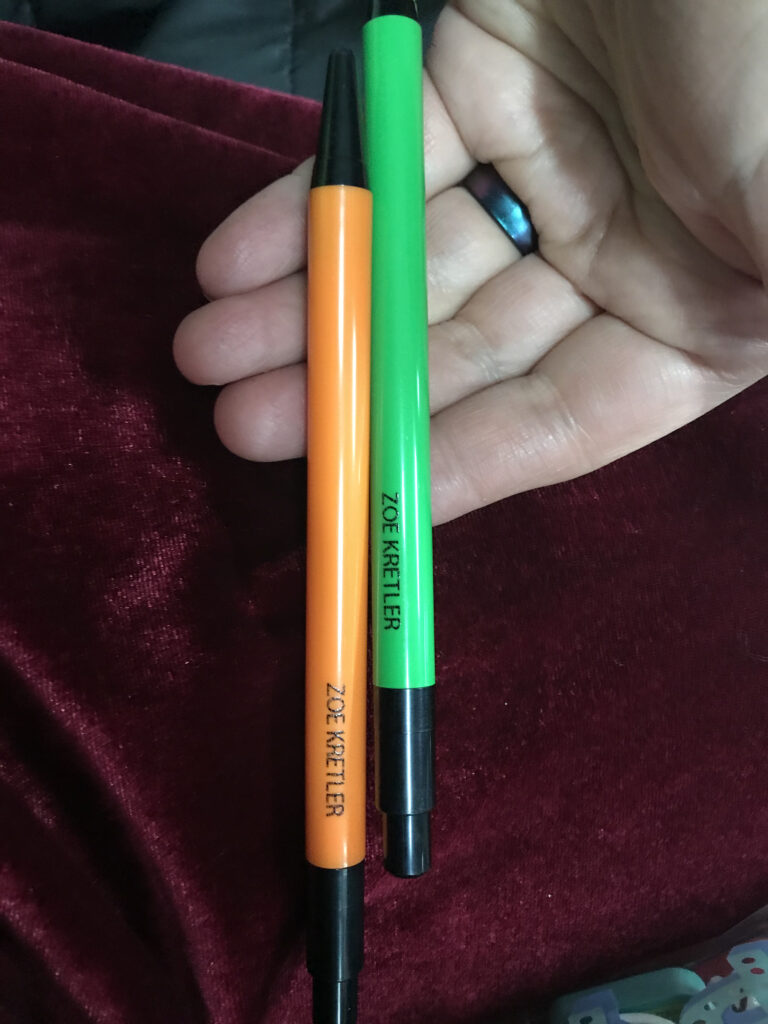 I don't know about you, but I hate buying grad gifts. I feel like all the usual suspects tend to be super serious and boring. Like, how many fancy pens does one person need?!

(Except that's a bad example personally because I happen to love and hoard pens. But not everyone is like that.)
I usually end up giving cash or a check, because that's a gift everyone appreciates. I know that for some people though, that seems impersonal or not quite as special as a thoughtful gift you have selected just for your recipient.
Anyway, it's that time of year again. This year, people are vaccinated and ready to party – so I'm sure you've gotten a graduation party invitation or two.
Before you go out and purchase a leather padfolio or fancy pen, here are a few gift ideas that don't suck and might even make your grad's day.
Pre-paid gas card. If I remember one thing from my college days, it's that my friends and I loved to take road trips to visit each other's schools. What better gift to give a high school grad than a gas card to help them get where they're going? College grads are likely to appreciate this gift too – unless they're in a big city where they won't be driving much.
Tiny crab pen-holder. Desk toys are fun for everyone, and this little guy has given me literally hours of enjoyment on Zoom calls. Especially if you are giving your grad a fancy pen – then they literally need this tiny pen-holding crab! Seriously, just trust me when I say that everyone needs at least one of these. I got the purple one for me and and the red one for Z. We both love them. It's so much fun to see what else they can hold, besides pens!
The best fancy pen. Okay, I'll admit it, a fancy pen is not actually a bad gift idea. E gave me this one in my stocking several years ago and it's been my favorite pen ever since. Just remember though that not everyone will value a fancy pen. I do because I'm a writer and love to hand-write in my journal or on cards to friends and family. A gen Zer might think a pen is a wacky, old-fashioned gift. Consider your audience. Also, you don't have to go with a high-end, fancy pen. A few years back, Xage got personalized pens as a kindergarten graduation gift from their teacher (see pic above). It was such a thoughtful and useful gift!
A really nice plant. Hear me out – yes, I realize that not everyone likes plants. But everyone should. Plants are great company and do a really nice job elevating their surroundings. Messy dorm room? The right plant classes it up a bit. Especially a badass plant like a Monstera, which are not cheap and would make a really nice graduation gift. It's both beautiful and functional – and it says, "I trust that you're the type of person who can keep a living thing alive."
A life coach or career coach. I probably wouldn't give this unless you know the recipient (and maybe their parents) well enough to know they would appreciate such a gift. But it is always staggering to me that the things in life that are most important – how to navigate life, make tough decisions, be in relationships and parent – are things that are not taught. We just have to find our way there on our own. But what if there's a better way – like getting great advice and counsel from a life coach along the way? I'm a huge fan of life coaches and health coaches, and I think everyone can benefit – especially a young person on the verge of their next big life step.
Crystals. You may or may not have noticed that crystals and gemstones are really hot right now – and for good reason. If you're a believer, crystals and healing rocks have wonderful, vibe-raising properties. If you're not a believer, they just make really gorgeous paperweights or decor for around your house. I can't think of anyone who wouldn't appreciate a dazzling geode – they're just that cool. A heavy, high quality crystal (like the one my crab is holding, above) makes a great gift for just about anyone.
Those are my top picks for unique, out-of-the-box gift ideas for the HS or college graduates in your life this May. Let me know if you have other stellar grad gift ideas to share!