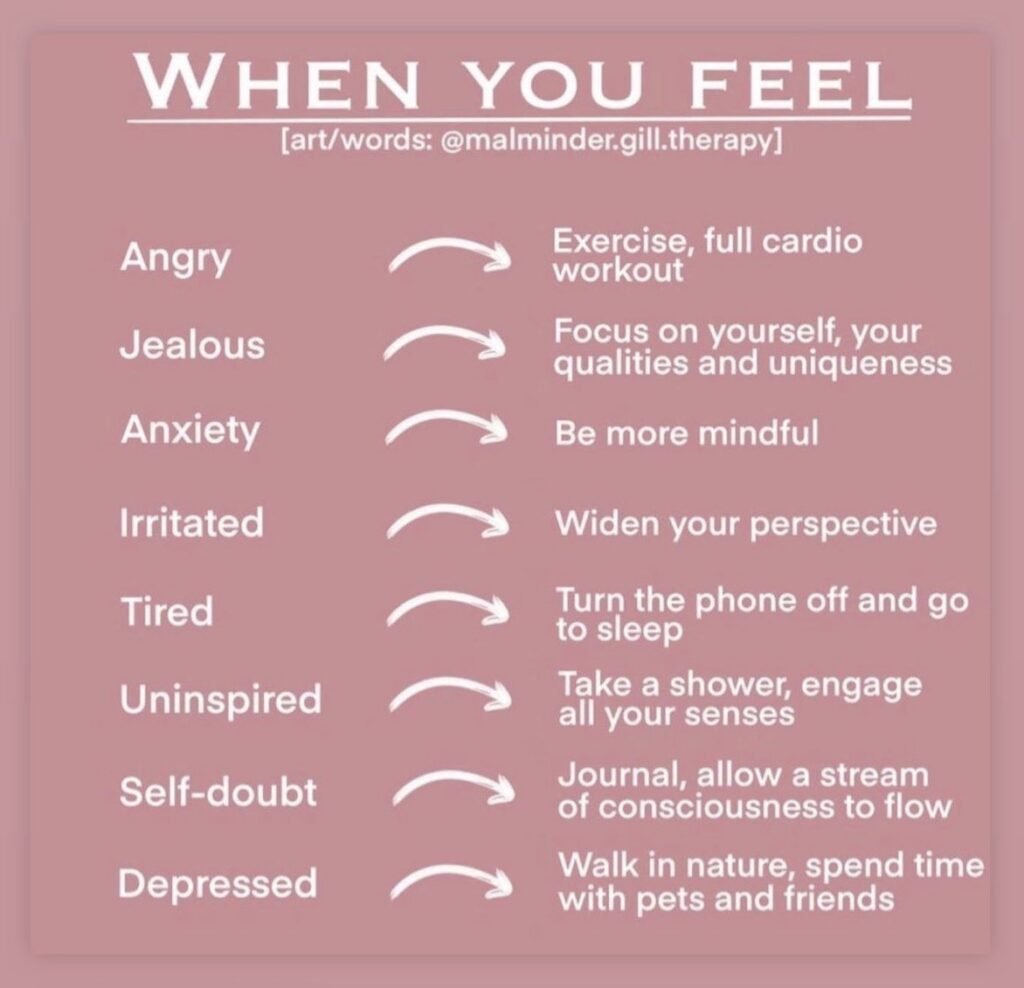 The word "therapy" can mean many things to different people.
You probably associate therapy with people talking about their feelings – and that's not wrong.
Psychodynamic therapy or psychoanalysis involves talking through your past and current life to analyze behaviors and challenges. It's probably the most traditional type of therapy.
But there are actually many types of therapy and therapists.
I've seen about six different therapists personally throughout my lifetime, and I've known many more than that. Each one was different and had unique strengths and weaknesses, just like any professional.
That's why it's so important to talk to a few different therapists before you decide you've found "The One."
You may like a therapist but not the form of therapy they practice, or vice versa. It's always worth letting a therapist know what you like and don't like so that they can adjust their practice accordingly, if possible.
For me, therapy is an important form of self-care.
Here are three types of therapy you may not have heard of. It's possible one of these therapeutic modalities may be just what you're looking for.
1. Cognitive Behavioral Therapy or CBT involves talking through and plotting out thoughts and feelings in an effort to change behaviors and outcomes. It also includes learning specific, actionable skills that can be very helpful.
CBT is evidence-based with research that shows it can be effective at helping to improve the quality of life in people with depression, anxiety, alcohol and drug use problems, marital problems, eating disorders and other mental illnesses.
CBT focuses a lot on what's going on in a person's life now, rather than focusing so much on the past. CBT also usually involves homework or journaling by the person going to therapy, as it teaches that we are all our own therapists to some degree. If you're interested in trying CBT yourself without a therapist, there are books and articles that can help with this.
2. Internal Family Systems, IFS or "Parts" Therapy is based on the idea that each of us has various sub-personalities or parts that make up our mental system. If you've heard of inner child work, this is similar – only with parts therapy, you may have multiple inner children or parts that may be in conflict with each other or with your core Self.
Talking through all of this with a licensed and trained therapist can be incredibly helpful. I was a bit skeptical at first, but parts therapy has been wonderfully helpful for me in the last two years and I highly recommend it if you've never tried it. IFS is considered an evidence-based and effective form of therapy.
3. Dialectical Behavioral Therapy or DBT is talk therapy for people who experience emotions very intensely, such as highly sensitive people like our Z.
We were on the waiting list with Nationwide Children's Hospital for 11 months and finally just made it into their DBT program for kiddos. We're still in the early stages of the program, but so far I'm very impressed with both this type of therapy and our specific clinician.
Kids who are highly sensitive and feel things intensely can tend to take the weight of the world upon their shoulders. DBT provides skills and techniques that can help turn negative thoughts around and provide coping mechanisms. I am really excited to continue learning about DBT and highly recommend this for other parents with super sensitive "super-sensors" like our Z.
If you or someone you love have tried therapy in the past but didn't get much out of it, it may be worth trying again with a different counselor or perhaps a different type of therapy. There's no reward for struggling through this life on our own – it definitely makes sense to get help sometimes, especially if any of these signs sound like you.
Are you a fan of talk therapy, or new to the game? I'd love to hear your therapy stories in the comments below or over on Instagram or Facebook.