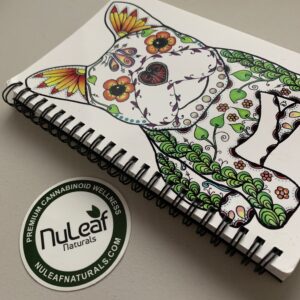 If you follow an interesting mix of people on social media, you've probably seen mentions of CBD pop up in your timeline.
At first, I was just hearing about CBD on the back channel (mostly in Stories or DMs) from friends who are selling it via multilevel marketing. I'll admit, I tried a one-time sample and thought it was okay – but it wasn't enough to see any real difference in how I felt.
But then I started seeing more buzz about it, reading more and more legitimate mainstream media articles and I realized hmm, there might be something here worth trying. I don't try every fad or new thing, by any means, but this one caught my attention.
So I got online and researched the best CBD oil. I found a reputable company in Denver called NuLeaf Naturals selling pure and premium CBD products. I read all their literature, googled a bunch of their reviews and I figured what the heck, I'll try it.
That was last fall, and I've pretty much been a semi-regular CBD-er and fan of NuLeaf Naturals ever since. I consider this yet another element of my self-care regimen – which I'm happy to say has been working quite well.
After all, I am turning 50 in just over a month and feel pretty amazing most days! Or at least, I did until the Coronavirus crisis hit us all.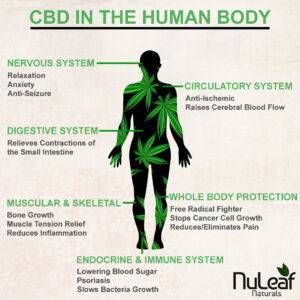 Here's the thing: the medical literature will tell you the jury's still out on whether CBD can help with a particular ailment or relieve symptoms of specific illnesses.
I can tell you that it helps me feel great. It is a great sleep aid, helps with minor aches and pains related to getting older or working out, and is this healthy girl's favorite non-medicine.
For me, CBD is a healthy, no-downside addition to a relaxing afternoon or evening; consider it the equivalent of taking one's vitamins, having a healthy smoothie or even quaffing a cocktail.
But before you make any assumptions, no, CBD does not get you high! You can't get high from CBD, even when taking a full spectrum product like NuLeaf Naturals. CBD by law has less than 0.3% THC, which is not enough to intoxicate you. For comparison, the average joint has anywhere from 8% to more than 30% THC in it.
Considering that I'm a person who doesn't drink or do drugs, it can be nice to have other social rituals to usher in relaxation time. I've found CBD to be a lovely form of self-care; a few drops placed under the tongue as a mental and emotional prelude to a hot bath, sitting down for a movie night or on evenings when I'm getting some much-anticipated me-time.
I also love to take in a few drops of CBD before sitting down at the keyboard or journal for a good long writing sesh. There's nothing like it to stimulate the creativity and focus, wake the muse or banish the dreaded writer's block.
Jeez, between all the reiki, reflexology and now CBD – I'm going to get a reputation for being a relaxation junkie or self-care queen. But honestly, is that a bad reputation to have?! I do love new experiences and self-care modalities, and I'm especially loving the adventure of trying these new things out and writing about them for others' benefit.
So, once life returns to normal and we can leave the house again, what else should I try? I've already had one friend tell me I should try cranio-facial massage. I'm also eying float tanks and other spiritual or healing experiences to put me in touch with my inner self and continue this positive energy and self-care work.
Which new experience do you think I should try next? Leave me a comment and let me know – or share your stories about self-care, healing and energy experiences. I'd love to hear from you in the comments below or over on Facebook.
Also, here's a prize for anyone who made it this far: NuLeaf Naturals has given me a special 20% off code for any of my readers who would like to try their high quality CBD at a discount. Just go to NuLeaf Naturals and (enter "LCMOM20" at check-out if prompted) for your 20% discount!