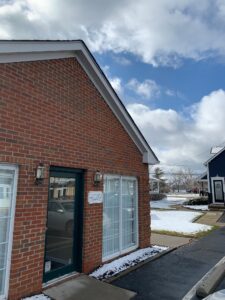 As my 50th birthday draws ever closer, I find myself wanting to refresh, reboot and recharge myself in new ways and with new experiences.
Over the years, I've tried many different self-care modalities including yoga, meditation, massage and chiropractic care. Recently, I even paid a visit to the Tranquility Salt Cave – and I love all of the above and highly recommend them.
But lately I've been feeling like I need something MORE in the area of self-care and energy attunement. And now my friends, thanks to a new experience I had last week, I think the answer could be Reiki.
Reiki is a healing art that takes its name from the Japanese for "universal life energy." Reiki is a spiritual energy transfer that I've heard about for years, but never experienced until last week. And now that I've had my first Reiki experience, I know I want more of its magic in my life.
It all started when I googled "Reiki near me" and up popped Footprints to Wellness in Powell. From my first email interactions with Paula Jurko at Footprints to Wellness, I had a positive feeling. Paula is professional, warm and knowledgeable and her demeanor put me right at ease.
The Footprints to Wellness office is cute and fits right in with its charming downtown Powell surroundings. Paula's treatment room is a relaxing and comfortable space – a place you can feel good about letting down your guard and opening your heart and mind.
I didn't know quite what to expect from my first Reiki session, but I had read and heard enough to know that I wanted to do it. Words and phrases that I had read kept echoing in my head: things like energy rebalancing, natural healing, accessing the universal source of all life energy and melting away negative mental blocks.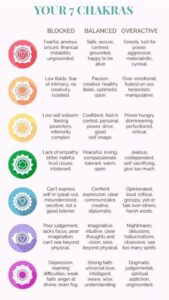 What does it all mean? I don't know exactly. But I had a pretty good sense of what the chakras are – and I knew that I'd like to have mine balanced and attuned to be sure I had no blockages or imbalances. I wore comfy clothes to my appointment and went in with an open heart and mind.
After talking with me first about any questions I had and my intentions or goals for the session, Paula had me remove my shoes and lie down on her padded table (similar to a spa or massage table). Reiki takes place fully clothed, unlike massage.
Then, Paula explained that she would use touch or near-touch (hands held just over my body) on each of my chakra points to channel universal life energy into and through me, clearing any blockages or imbalances as she went. She said I might feel some warmth or heat in those areas, and otherwise I'd likely find it very relaxing and pleasant.
She also told me not to feel bad if I fall asleep, as she considers it a compliment. I was so glad to hear this because I've nodded off on the massage table many times and always felt slightly guilty about it!
My Reiki experience
From the moment she began, with her hands placed on my bare feet and ankles, I right away began to have an otherworldly or magical feeling – like this was something more than the usual or everyday.
I felt the warmth she spoke about, certainly – but also a tingling or "flow" as I imagined the life energy coursing through Paula into me, renewing and refreshing my own energy points or chakras.
I began to see memories and pictures in my mind right away too, which is odd because I've never been a super visual person and typically think in words or language rather than pictures – but I definitely had a steady flow of images in my mind. Some of them I understood immediately, others I've figured out after time spent reflecting, and some I still don't get.
I will admit I did feel almost dream-like during Reiki and I'm fairly sure I may have fallen asleep at a few points, because the hour went by unbelievably quickly! At the end, she gently roused me with a hand on my ankle again, having made her way up my body to the head and back down again during our time together.
The head part was particularly amazing – it felt so warm and tingly and almost buzzy – and Paula said I had an especially high amount of energy in my crown area, which makes sense with what I felt at the time.
If I have one word to describe my Reiki experience with Paula, it is remarkable. I don't fully have words to describe everything I felt during our session, but I can tell you that my level of mental clarity upon leaving her office was like nothing I've ever experienced. I went home and wrote for several hours without even looking up. I was pure, effortless concentration.
Driving home, it felt like all of my usual mental "noise" and non-stop thoughts – moms reading this, you know what I'm talking about, our brains literally never stop – were instead perfectly silent and clear. I felt like my thoughts were coming to me slowly and clearly, one at a time, instead of a million all at once. It was like having one simple browser window open in my mind, instead of the usual two dozen plus IM's chiming and emails dinging all at once.
For that mental clarity piece alone, Reiki is worth every penny! What a treasure to have experienced that. I am so grateful to Paula for the introduction, and for providing her services to me at a discount so that I could write about and share them with you.
Since my Reiki appointment, I've done even more reading and learning about this remarkable treatment. It appears that my experience was fairly common – many people report sharpened intellect and clarity after Reiki. After seeing this particular article with ten useful applications for Reiki, I think it's safe to say that I'd like to get this treatment done at least ten more times!
What about you – have you tried Reiki, and was your experience similar to my own? I'd love to hear from you in the comments below or over on Facebook.
If you've never tried Reiki, I highly recommend Paula at Footprints to Wellness – she's great with first-timers and happy to answer any and all questions you may have. And, since you made it this far – Paula is giving a special $20 off price to readers of Lewis Center Mom. Just mention this blog post when you book your appointment. And please come back to tell me all about it!