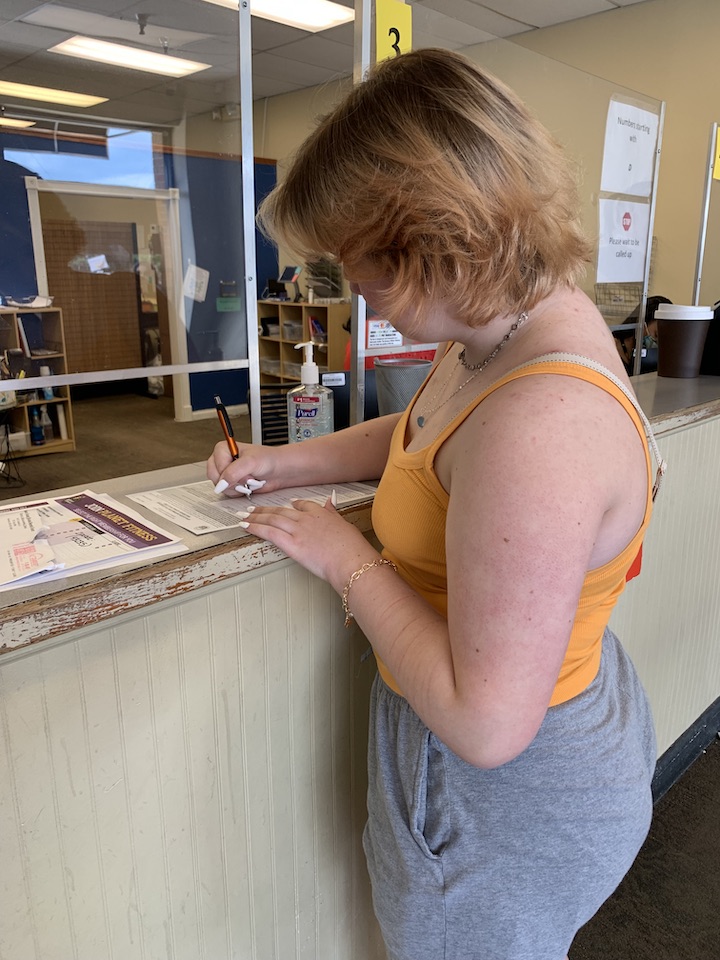 "May I see your ID, please?" is a pretty common question asked by law enforcement officials.
Typically, people then hand over their official state driver's license.
But what if your child isn't of legal driving age yet when they are asked this question?
Here in Ohio, kids of any age can apply with a parent for an official state ID card. It looks just like a driver's license except, of course, that it doesn't give you permission to drive.
We first learned about these state ID cards when we were hosting Napa, our beloved Thai daughter. The other YFU volunteers encouraged us to take Napa to the BMV and get an official state ID card as it makes a pretty cool, official government souvenir from the exchange year abroad.
When we did that with Napa, I learned that I could also get one for our younger kiddo, too. We finally got around to doing that for Z this past summer. It felt like a neat, official thing to do with our newly-minted 12-year-old during summer break.
Z loves her official state ID card! She has even pulled it out and shown it to TSA officers while traveling.
No, she has never truly needed it in any official capacity. Still, it's a cool thing for kids to have their first official form of state ID.
It's something (besides a school ID, if they have one) to put in their wallets and keep safe
It's a fun rite of passage that makes kids feel important (and the application process teaches them important skills like how to wait in line at the BMV and how to sign their name on official government paperwork – something that will come in handy many times in life)
It begins the habit of applying for and then keeping track of important government paperwork or IDs
It gives them a way to prove who they are when they apply for their first job or volunteer position, or when traveling as an unaccompanied minor
And, according to the Ohio BMV, photo ID cards for children may assist police if a child is ever reported missing.
In Ohio, a state ID for children costs $10. Kiddos must apply with a parent and bring official paperwork such as birth certificate, social security card, etc.
We found getting the ID to be a fun and useful rite of passage with Z. She was pretty excited when her ID arrived in the mail! So far, we've not met any other 12-year-olds who have one.
Z thinks it's pretty cool for now. When she gets her driver's license, I'm sure that first state ID won't seem as interesting anymore. Then, it will likely come back to me so I can stash it away in one of my many treasure boxes full of memorabilia from her childhood.
Have you ever thought about getting your child an official state ID card? There's no time like the present to introduce them to the joys of standing in line at the BMV!