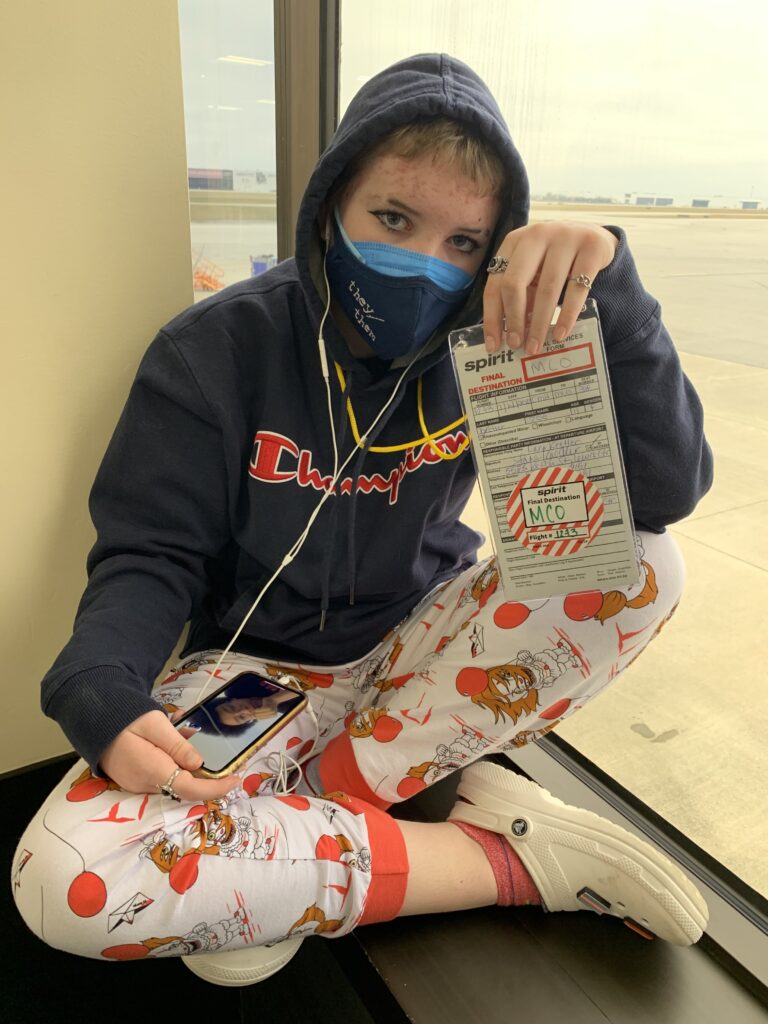 Traveling alone can be an important and fun milestone for a young traveler.
When I was 12, I had the thrilling experience of flying as an Unaccompanied Minor from my home in NY to visit my grandparents in England.
I vividly remember feeling very grown-up and confident before and during that transatlantic trip; I was never frightened at all. Looking back, it's definitely a fond memory and was a great learning experience.
Maybe that's why I felt comfortable making plans for our mature 11-year-old to fly to Florida for the first time as an Unaccompanied Minor (UM).
Xage has been traveling all their life and knows their way around an airport; I had every reason to believe their first solo experience would be a positive one.
The airlines – from giants like United and American to upstarts like Spirit – do a very good job with their UM programs. Kids may be flying solo, but they are not actually alone – there is always a gate agent or flight attendant looking after them. Unaccompanied Minors are given a lanyard to wear their boarding pass around their neck and are clearly identifiable as a UM.
For our family, this was not something we truly needed to do – it was just a cool way to give Xage a new experience and show trust in them without actually taking a scary risk.
Middle schoolers are in such a tough spot – they crave new experiences and independence, yet they still don't have the life experience or proven track record for parents to be able to give them all the trust they feel they deserve. Letting a middle schooler fly as an Unaccompanied Minor can help grow their confidence and independence but in a safe, controlled way.
I was excited and proud right up until Xage boarded their flight without me. Then, as I sat at the gate and watched their plane taxi away without me, I started having all the feels. Personally, their whole trip without me was an exercise in letting go for me – and one that I probably needed.
"That's my baby in that plane!" I wanted to tell everyone around me at the gate, but they would have thought I was nuts. Who sends a baby to fly all alone? Well, we did – but our "baby" just happens to be on the cusp of 12 years old and rapidly growing into an amazing young adult.
Travel experiences like this one are just right for this age. There are other ways to practice and prepare for the solo travel experience – especially if you don't want to or aren't able to do the UM thing yet.
One way is simply to have your young traveler carry their own bags, hold their own ticket, go through the security line and check-in at the gate all on their own as if you're not right behind them. You can even let them sit by themselves on the plane. These exercises can also be a very fun and exciting experience for kiddos – plus you're close by if they need you.
Have you ever flown solo – or did you get to fly as a UM when you were a kid? I'd love to hear your travel stories in the comments below or over on Instagram or Facebook.