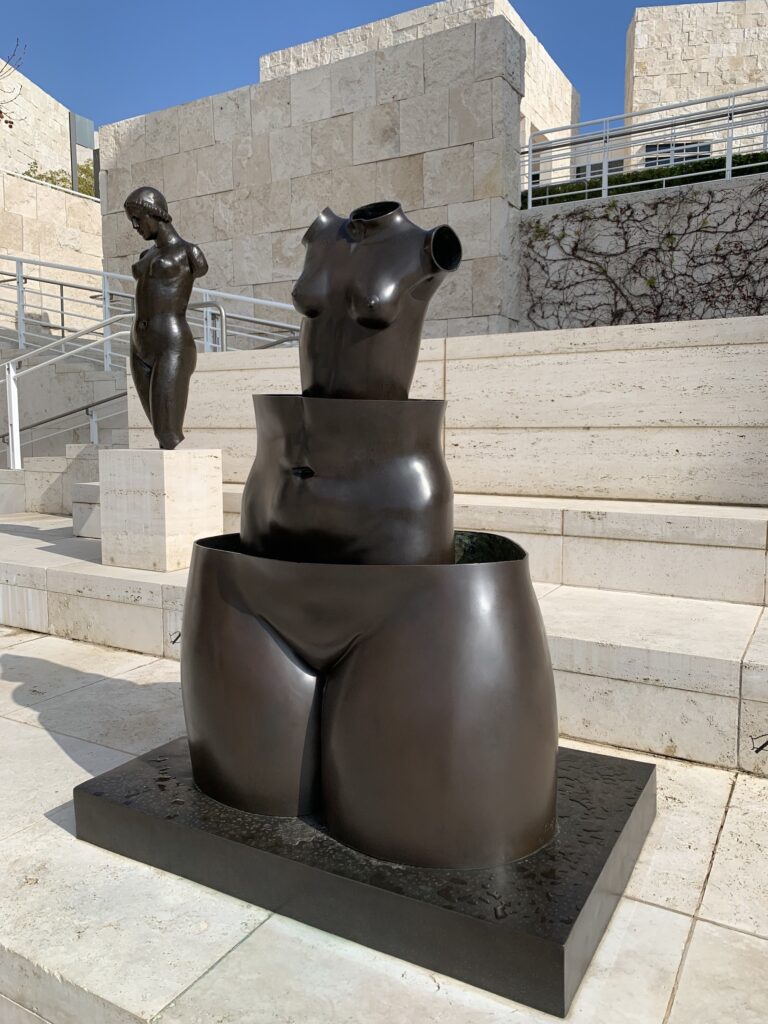 What's your favorite art museum?
The J. Paul Getty Museum, better known as simply "the Getty," is a beautiful art palace high up on a hill overlooking Los Angeles.
As of right now, it takes the top spot as my favorite art museum.
I have seen the Getty many times from the highway while driving in LA, but I had never visited until this year. I recently had the opportunity to visit the Getty with my folks and I loved the whole experience.
Art museums are my jam. I love the architecture, the silent solemnity, the dramatic presentation and, of course, the art itself.
I was a huge fan of the tiny but world-class Dayton Art Institute when we lived in Dayton. We adore the Columbus Museum of Art – and in fact, were inspired to build the castle playhouse in our basement after visiting its wonderful Wonder Room.
We have enjoyed visiting the Metropolitan Museum of Art in New York City on past visits with our nieces and nephews. And we even visited a Parisian art museum – albeit under less than ideal circumstances – on our visit to France a few years ago.
The Getty in LA, however, stands tall even in such great company. It's magical even in how you visit: an unmanned tram ride that transports you up a steep mountain slope, seemingly high into the clouds.
Once you alight at the top, the palatial structure looms before you as if carved out of white marble. The building itself is beautiful and castle-like with water features, sculptures and artistically designed gardens. The Getty doesn't have an actual moat, but it may as well have.
Whether one's passion is art, architecture or nature, the Getty will not disappoint. Walking through the galleries and rooms, exploring the outer courtyards and enjoying the Getty's 360-degree city views and admiring the exquisite gardens are all peaceful and pleasant pastimes.
While we were there, the West pavilion was closed off so we were unable to see many of the greats the Getty is best known for. Instead, we satisfied ourselves with perusing lesser-known but still incredible Renaissance paintings, sculptures and more.
It's amazing to me that oil paintings created in the 1500s and even earlier can still possess a vivid richness and brightness that make them appear brand new!
After a morning spent admiring artwork and architecture, we enjoyed a lovely lunch outdoors in the sunshine at one of the Getty's cafes and eateries.
Oh, and did I mention it is free to visit the Getty? The only charge is for parking – and of course, anything you pick up in the museum gift shop.
I was thrilled to enjoy such a first-class art museum experience with my parents and I look forward to visiting the Getty again on my next trip to LA.
Do let me know if there are other wonderful art museums you've encountered in your travels – I want to visit them all!