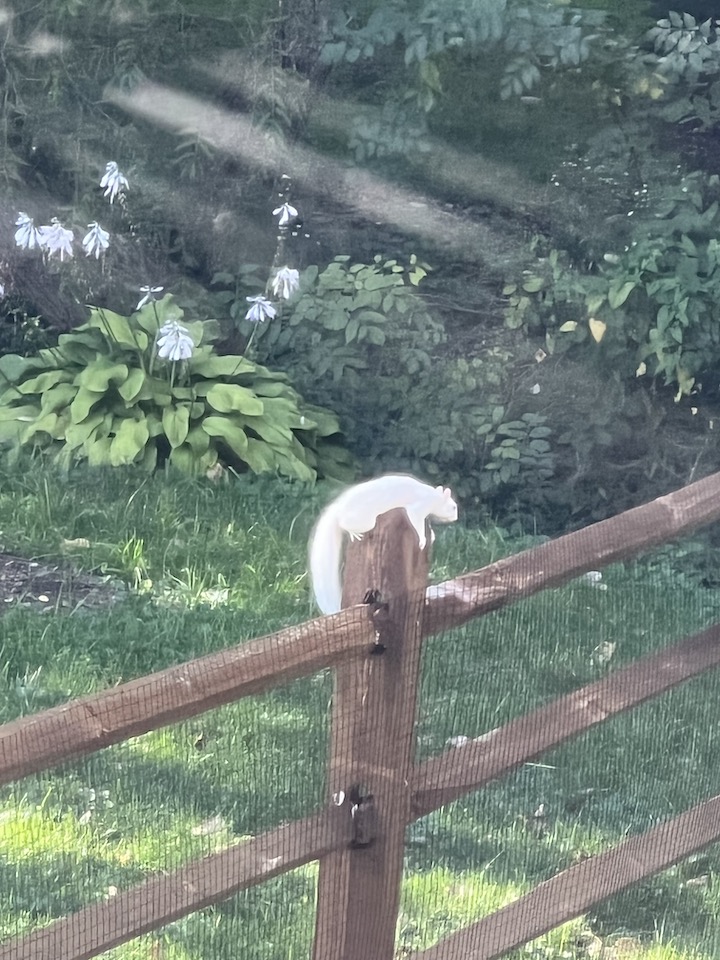 Have you ever seen a white squirrel in the wild?
I'm a fan of squirrels of all kinds. Even the ordinary, grey kind are adorable and elicit praise from me anytime I see them.
The movements and mannerisms of squirrels are undeniably charming and amusing. We actually have four species of squirrels here in Ohio, though the ones seen most often are ordinary grey squirrels.
But I absolutely adore seeing a rare snow-white coat on a squirrel. It lends a magical, unicorn-like mystique. I'm crazy about white squirrels!
The first time I saw a white squirrel was when I lived in the Kettering/Centerville area of Dayton, Ohio. We must have only had one in the area because sightings were pretty rare, but I just loved that little guy.
Then, we moved to the New Albany/Westerville area of Columbus and wouldn't you know it, once in a while we would see a white squirrel there, too. It felt like fate – as if we were supposed to end up in that house and neighborhood.
I have always seen white squirrels as somehow sacred and a good sign or omen – kind of how the white bison was to Native American people.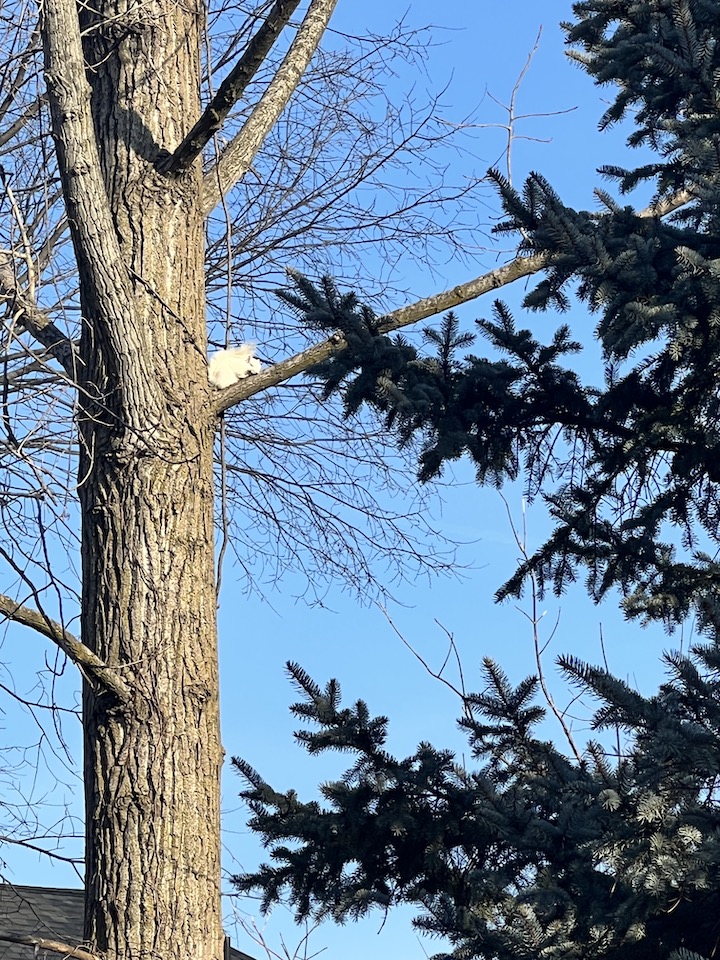 We live in Lewis Center now and our neighborhood has several white squirrels. We see one almost every day. That little white squirrel is a constant delight during my work-from-home days.
I know my neighbors love seeing the white squirrels too, because occasionally someone will post photos to Facebook.
A quick google search revealed that we're not the only folks enamored by white-hued squirrels. Check it out:
As I've been writing this post, I keep sneaking glances out my window to see if my beloved lil "Whitey" will make an appearance, but it's a rainy day so I haven't seen any squirrels yet. Hopefully, they are still tucked up in their little squirrel nests staying warm and dry.
Do you have white squirrels where you live? I'd love to hear your squirrel tales in the comments below or over on Facebook or Instagram.