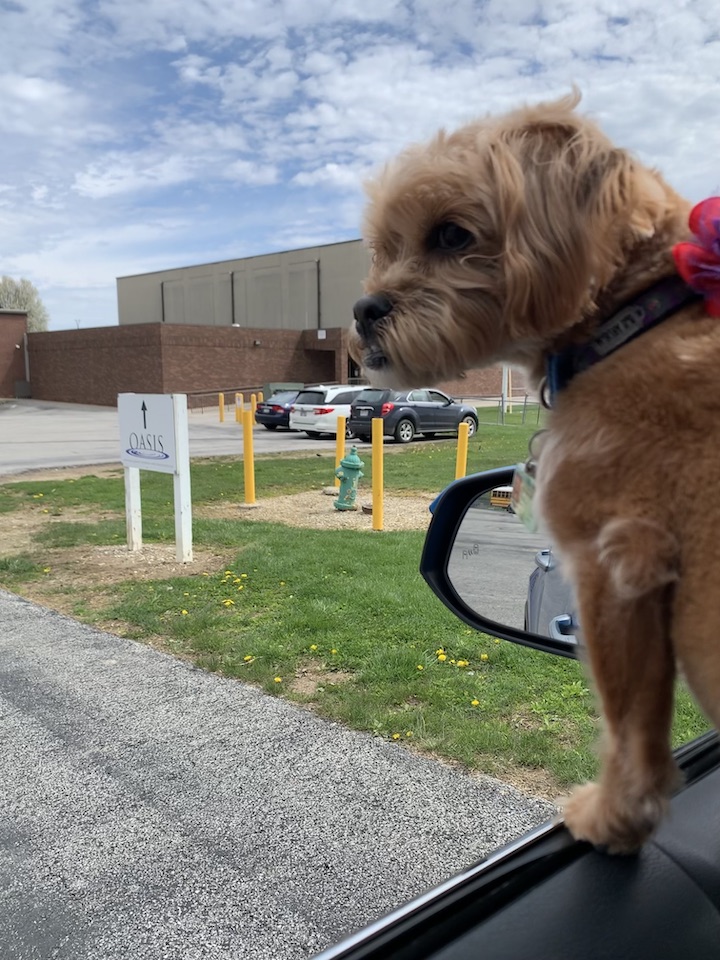 If your kids are in the Olentangy Local School District, have you ever heard of OASIS?
We had been in the Olentangy school district from kindergarten until sixth grade before I finally learned about the OASIS program from a friend of a friend.
OASIS is not a secret exactly, but it's a small program intended to stay that way. In the words of one OASIS staffer, "The program is meant for kids who need it, not kids who want it."
OASIS stands for Olentangy Academy Supporting Individualized Success. It is not a separate Olentangy school, but rather a unique, flexible middle and high school program intended to provide student-centered learning in a nontraditional school setting.
Bottom line: If your child is not doing well in their traditional middle or high school Olentangy classroom, OASIS is an option that may help.
Kids who may benefit from OASIS include:
students with ADHD
kids with anxiety
students with autism
highly sensitive kids
students who are being bullied
kids who are going through a gender transition
students with physical or mental health struggles
kids who would do better in smaller classrooms with more individualized attention.
There are also families who opt into the OASIS program because their students' demanding competitive sports programs get in the way of a traditional school schedule. OASIS shortens the school day to just four hours: 8 am to 12 noon.
The catch is that families can't self-refer to OASIS; you have to go through your child's guidance counselor.
Oddly, your child's counselor might not mention OASIS to you unless you ask – at least that was our experience. We struggled for a while at our middle school until I found out about OASIS on my own and then asked our counselor about it. She immediately said "yes, I think that could be a good fit" and referred us.
Because OASIS uses an online learning system (Edgenuity for middle school, Apex for high school), students can do their schoolwork in person, learn from home or do a hybrid of both. The program is very individualized, flexible and intended to help each student thrive.
There are pros and cons to online schooling with OASIS. One pro is that it can be done from anywhere. Yes, we have occasionally made the most of this by traveling as a family while school is in session, and it rocks. The only downside is getting your kiddo to do school work while on vacation!
One con is the four-hour schedule means kids miss out on a lot. OASIS for middle school only covers the four core classes: Math, English, Science and Social Studies. There's an option to have your child return to their home school in the afternoons, though, so if your child is up for that and can handle a full school day, that seems to be a perfect blend of both worlds.
One additional aspect of OASIS that we love is that students are provided with opportunities to serve younger children at a nearby elementary school. Z has gotten to read to kindergarteners, help first graders with math and assist teachers during these weekly visits. She always looks forward to her service days.
OASIS even has fun, educational monthly field trips for students who are on track with their schoolwork – like to COSI, the zoo and more. These incentive trips are meant to keep kids motivated since OASIS online schooling is student-led; they have to stay on top of their workload or it's all too easy to fall behind.
Does OASIS sound too good to be true? It is pretty great, and the teachers and staff are very caring and helpful. For kids who are suffering or who feel like a square peg in a round hole in the traditional school setting, it can truly be as welcome as an oasis in the desert.
Have you ever wished there was an alternative to the typical, traditional school setting for your child? If so, and you're in the Olentangy school district, you may want to look into OASIS. We feel so very lucky to have this option.
Please feel free to reach out to me here or on Instagram or Facebook if you have any questions about our OASIS experience.