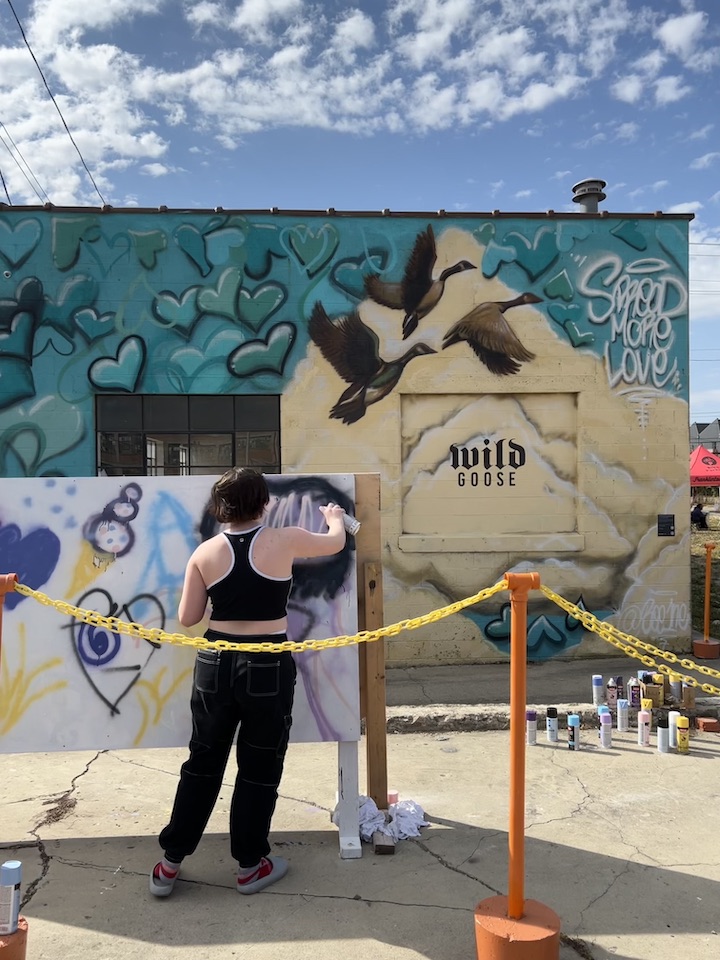 Columbus is becoming quite the art mural town.
We absolutely love driving or walking around downtown Columbus to find gorgeous new street art murals to admire and take photos with. Murals make great backdrops for selfies, family photos or even car glamour shots.
That's why I was so excited when hubby heard about the Scrawl street art festival and suggested we check it out as a family on a recent sunny Saturday.
We loved our first time at this fun local street art festival. And, thanks to the Franklinton Arts District's 16th annual Scrawl event, there are now even more murals to see and be seen with all around downtown Columbus.
If you like other arts festivals around Columbus, like the well-known Columbus Arts Festival that takes place downtown every June, this is similar except Scrawl is dedicated specifically to street art and murals.
Scrawl is a completely free, mostly outdoor event that featured visual artists, performing artists, food trucks, vendors and activities for kids. We enjoyed walking through buildings and lots filled with colorful artwork, as well as countless murals, both completed and in-progress, on display.
Franklinton Arts District is a vibrant and exciting place. It is a revitalized industrial area with galleries and event spaces in old factory buildings. Artists' studios, breweries, restaurants and bars now light up cavernous spaces that previously sat empty.
While hubby and I have enjoyed date nights in Franklinton at places like Strongwater Food & Spirits, this was our first time visiting the area with our kiddo.
Z absolutely loved Scrawl! A talented artist herself, she really enjoyed watching other artists at work and getting to try her hand at spraypainting a mural – a new medium for her which she really enjoyed.
We missed the kids' breakdancing exhibition, but I'm sure Z would have enjoyed watching that and possibly giving breakdancing a try, too.
I personally enjoyed the food trucks, as I miss spending more time downtown and getting to visit food trucks on a regular basis.
Our family will definitely be sure to watch the calendar for October 2023's event dates so we can visit the Scrawl festival again. If you're new to the Franklinton area, this is a great way to experience it at its best.
What's your favorite way to celebrate the arts in Columbus? I'd love to hear your thoughts in the comments below or over on Facebook or Instagram.