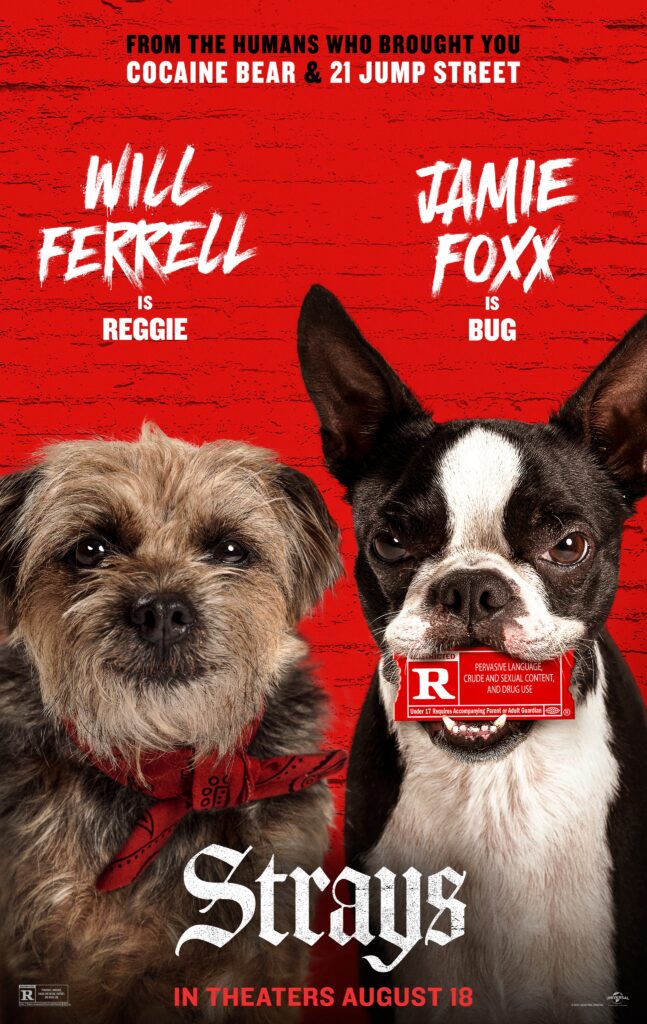 For a long time, I didn't get to watch many rated-R movies.
I was deep in the mom zone for about ten years. As such, I watched mostly animated or otherwise made-for-kids fare.
But as I have gotten back to watching more of what I like to watch, I realized recently that I have a very specific type of favorite movie.
My top movie genre of all time is funny and raunchy, yet heartwarming, rated-R comedies.
Okay, hear me out.
I like to be shocked into laughter by edgy, dark or raunchy humor. This may be the GenXer in me – or maybe it just gets me out of my day-to-day mom mode and back into the mindset of my wilder, younger days
(I hear you, Miley. I used to be fun, too!)
But then I also love movies that tug on the heartstrings. I want to be moved emotionally. I want to feel things. I don't mind crying – heck, I even like it sometimes.
And lately, I realize that I want ALL of the above from one movie. I want to gasp in shock, laugh my butt off and then also weep a little as my heart is cracked wide open. I want it all
Are you with me so far? Here are a few movies that fall into this super-specific niche genre of mine.
Good boys. I loved this 2019 movie from the first moment I watched it and it's gotten funnier with each subsequent viewing. It is also super inappropriate and I won't let Z watch it for several more years! The three lead actors (all kids) did an absolutely tremendous and hilarious job with their roles, with Jacob Tremblay's heart-tugging performance as the clear standout.
This film is edgy because it involves constant swearing by 6th-grade boys, along with nonstop references to drugs, sex toys and more. The plot involves three middle schoolers ditching school and embarking on an epic journey while carrying accidentally stolen drugs, being hunted by teenage girls, and trying to make their way home in time for a long-awaited "kissing" party. There are parts that are laugh-out-loud funny yet it will also touch your heart. They are, when all is said and done, truly good boys.
No hard feelings. This 2023 Jennifer Lawrence comedy is, not surprisingly, written and directed by Gene Stupnitsky who also wrote and directed Good Boys. No Hard Feelings is rated R for graphic nudity and sexual content. Sure, it has its raunchy and edgy moments but, at its core, it is a surprisingly sweet coming-of-age movie.
Jennifer Lawrence is both charming and hilarious in this role. It's impossible to mention this movie without mentioning a certain very wild, fully nude fight scene. While watching it, I had to believe the actress was taking out all her rage and frustration over having nude images leaked of her online. Lawrence took back her control over her body, nudity and image with this scene and it is unforgettable, to say the least. Kudos to her for not using a body double and truly going there with gusto!
Strays. A brand new 2023 movie, this time featuring Will Ferrell and Jamie Foxx, Strays fits perfectly into my favorite genre of edgy and raunchy, yet heartwarming, comedies. As you can read in my full review over on Cinefied.com, Strays is filthy yet also just as touching as any talking dog movie made for kids. But this one is NOT for kids – don't get that twisted. It's fully and wholeheartedly rated R for pervasive language, crude and sexual content, violence and drug use.
Will Ferrell plays Reggie, an innocent and naive dog who ends up a stray and teams up with other dogs to get revenge on his awful former owner. Along the way, Reggie and pals play into many tropes of dog life including humping couches, throwing up and hating the mailman. Anyone who truly loves dogs – and can handle a lot of rough and crude language and humor – should enjoy Strays.
The hilarious 2023 film Joy Ride fits into my niche category, too – as do several Amy Schumer and Rebel Wilson movies, along with Bridesmaids.
Now that I'm thinking about it, there are even TV shows that fit into my favorite genre. I'd put the TV series Fleabag, Shrinking and Ted Lasso in this category as well, because they would each likely be rated R if they were movies and all three are funny, yet also moving and emotionally resonant. And wouldn't you know – those are also three of my favorite TV shows ever.
Can you think of other movies and TV shows that fit the description of edgy, raunchy comedies with heart? I'd love to hear your suggestions in the comments below or over on Facebook or Instagram.