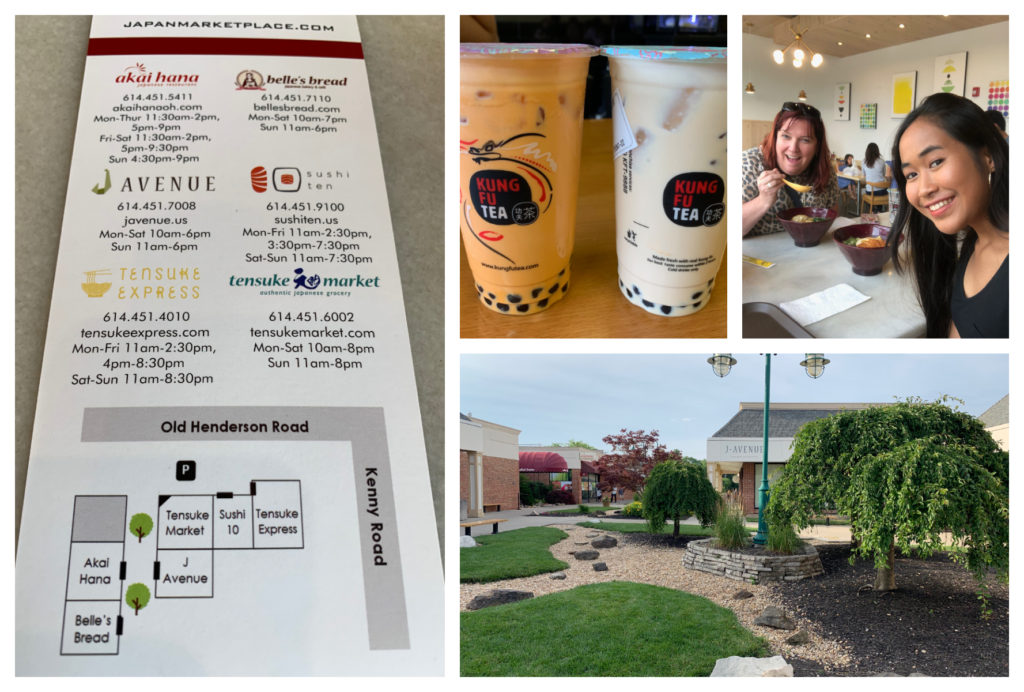 Having our Thai daughter Napa in our lives for an unforgettable intercultural exchange year was a blessing to our family in so many ways and for so many reasons.
She brought so much peace, grace and fun to our home – and taught us so much about her own wonderful Thai culture and other Asian cultures, too.
I've never had more delicious bubble tea, listened to cooler K-Pop or adventured to more fun Japanese shops than when our beloved Napa was by our side!
It was all thanks to Napa that I first ventured down to the Japan Marketplace, also known as "Little Japan," at the corner of Kenny and Old Henderson Roads in Columbus. There, you will find Japanese treasures, delicious ramen, sushi galore and one of the best bakeries in all of central Ohio.
The Japanese marketplace isn't even new – NPR covered it years ago. But it's truly a hidden gem unless you're in the know!
We started our sunny Saturday visit with ramen at Tensuke Express, a family-friendly and brightly lit, casual cafe with oodles of noodles, sushi and other Japanese fare.
Next, we explored J Avenue, a shop filled with Japanese gifts and all manner of kawaii (super cute) items – my 9-year-old absolutely loves everything in this place!
We walked past Tensuke Market, a Japanese grocery store where you can stock up on all of your fresh fish, sushi, noodles, sake and other exotic grocery items.
We admired the pretty Japanese garden-inspired landscaping, and I made a mental note to come back with hubby for a date night at Akai Hana, a lovely and upscale Japanese restaurant featuring high-end sushi, noodles and even some Korean dishes. I've heard several friends rave about dinners here.
By this point, my heart was set on one more destination: Belle's Bread, considered by many to be one of the most incredible bakeries in Columbus. There, we feasted our eyes (and soon our mouths) on perfect pastries, magnificent macarons, killer crepes and traditional Asian sweets such as delicious red bean and custard buns. Yum!
Hopefully, I've convinced you that you really need to head down to the Japanese Marketplace for lunch, shopping, desserts, treats, gifts, snacks and dinner.
And, as a side note, you'll also find the amazing Kung Fu Tea there – which, even though it's Taiwanese and not officially part of the Japanese Marketplace, is still worth a visit as it is literally the most delicious and authentic bubble tea you'll ever taste!
Are you also a fan of finding amazing international discoveries right here in our own central Ohio backyard? I'd love to hear about your own global food adventures – let me know where we should head next. And if you've been to the Japanese Marketplace, what was your favorite spot? I'd love to hear in the comments below or over on Facebook.