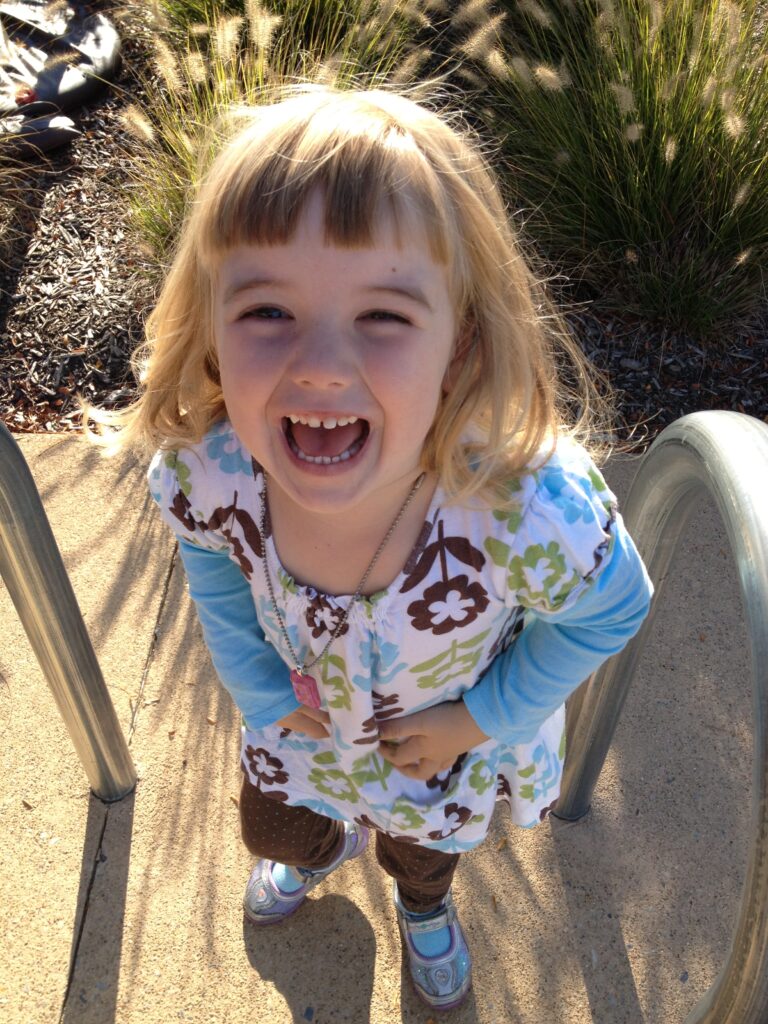 There are so many fun ways to capture and cherish the precious memories of our kids' childhoods.
I love them all, from the traditional photo albums we grew up with, to more artistic and effort-laden scrapbooks, to digital photo books and year-in-review videos.
One of my favorite uses of video with kiddos, aside from candid, in-the-moment snippets that I also try to grab regularly, is attempting to capture video interviews with young kiddos.
I tried to do video interviews with Z every six months from about two until she started refusing to participate – maybe around age four. These are some of my absolute favorite family clips to look back on! At times oddly formal, other times just silly and funny, they are absolute treasures to me now.
Video interviews capture kids' speech patterns, vocabulary, personality, attention span and other idiosyncrasies even better than candid videos can. I absolutely cherish Z's early video interviews and I wish we'd kept the practice going longer.
I haven't tried to video interview her in years – maybe I should see if she'll agree to a quick video interview before her big double-digit birthday next month!
A few keys to video success include making it fun, sitting them somewhere they feel comfortable, giving them something to hold and fidget with while they talk (I used to pose her on her rocking horse when she was very little – it worked perfectly!) and giving them rewards after a successful attempt.
Also, don't get mad if it doesn't work out – just try again another time. Needless to say, this is quite boring for very little kids so often they don't want to cooperate. But the outtakes can be super fun, too!
I also recommend using the same questions each time so your videos have a lovely synergy and you can see big changes from one to the next. I think every six months while they're very young is a perfect cadence. You can really see the growth and development between each video.
Sample video interview questions we have used:
What is your full name?
How old are you?
What is your favorite color?
What is your favorite toy?
What is your favorite fruit? Veggie?
What do you like to do for fun?
What is your favorite thing to eat for lunch?
What is your favorite outfit?
What is your favorite game?
What is your favorite snack?
What is your favorite animal?
What is your favorite song?
What is your favorite book?
Who is your favorite friend to play with?
What is your favorite thing to do outside?
What is your favorite holiday?
What is your favorite thing to eat for breakfast?
What do you want for dinner on your birthday?
What do you want to be when you grow up?
Where is your favorite place to travel to?
What do you like to do best with your family?

I guess the only thing left is to share a couple of my favorite video interviews with our favorite girl. Here she is at age 2.5 on her rocking horse – truly one of my favorites even though I didn't get many answers out of her! And here's Z about six months later, about to turn 3 at what can only be described as peak cuteness.
Did you take video interviews with your kids when they were very little – or did you find other creative ways to remember their cuteness? I'd love to hear your tips and stories in the comments below or over on Facebook.