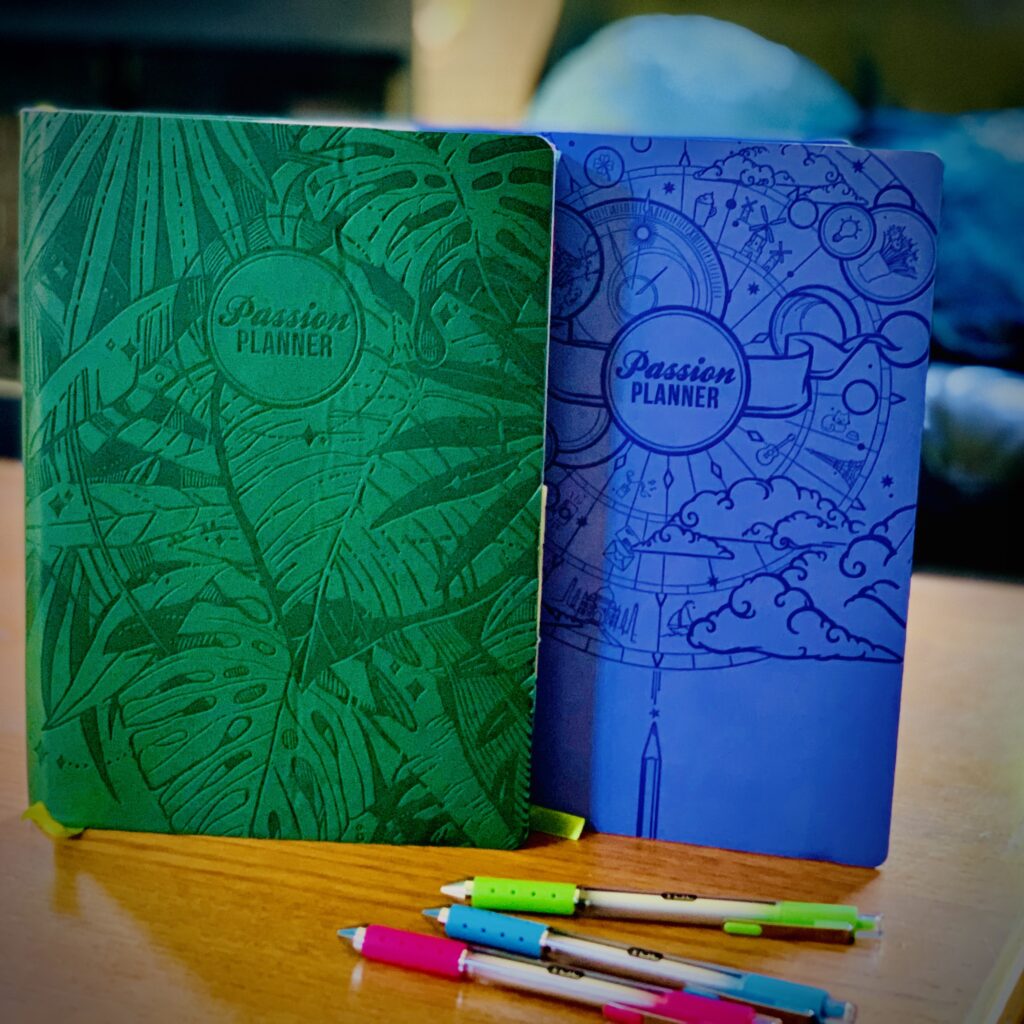 I appreciate few things more than a pretty, new empty notebook or journal – unless perhaps it's a lovely, new blank annual planner. I was so happy when paper planners came back into vogue after the short-lived electronic or digital planner phase.
Planner-mania is a weekly, sometimes even daily, habit and hobby for me. I just love planning ahead, organizing and setting up each day, week or month with goals, to do lists, project lists and so on. I literally have my 2021 planner already – that's how far in advance I buy them sometimes.
I love to decorate my planners with writing (of course), doodles, stickers, the perfect pens in gorgeous colors, and exquisite washi tapes. Naturally, I like to keep all my planner accessories in a darling little zippered supplies pouch (I have several).
But planning ahead isn't the only thing I use my planner for. There's an entirely opposite purpose for planners, and I had never really articulated it before until I stumbled upon Heidi Swapp's #StopTheBlur workshops and, specifically, her awesome free intro class.
You see, Heidi and I both use our planners as memory planners, or micro-journals, to document the ins and outs of our everyday lives.
By journaling and keeping track of memories and moments in my planner, I have a living record or memoir of each day, week and month that I can later use in my annual, retrospective scrapbooking projects or other year-end family documentation projects, such as an annual Christmas letter or recap video.
My memory planner helps me keep track of exactly what happened – and how I felt about it. Here's another awesome take on memory planning.
It's sort of fun that the two ways to use a planner are such opposites of each other, but it works: you can use it forwards as a planner, to plan and guide what you hope to accomplish each day, week or month – or you can use it backwards as a memory planner, to document and report on what actually happened.
Of course, a third way is a hybrid of both, and that's actually what my planner ends up being. That's why I am a big fan of white-out tape, for those times when plans fall through or change, so that I can edit my planner to show what actually end up happening. Kind of like how I've had to white out every vacation and other fun 2020 planned activity thanks to the 'rona. Ughh.
So which are you – a plan-it-forward, document-it-backward or hybrid planner type? Or have you managed to avoid the planner craze altogether? I have to say, it's a very fun obsession and one which I recommend as it helps you both get your life in order and reflect back on it to spot trends and themes.
I truly love both the organization and plan-ahead aspects, as well as the journaling and reporting/documentation aspects of planner life. I want it all in my planner! #PlannerAddict
In case anyone's wondering what type of planner I use for all of these shenanigans, I'm a Passion Planner girl and have been for years. And save 10% on your first Passion Planner with my link!
As always, I'd love to hear from you in the comments below or over on Facebook.