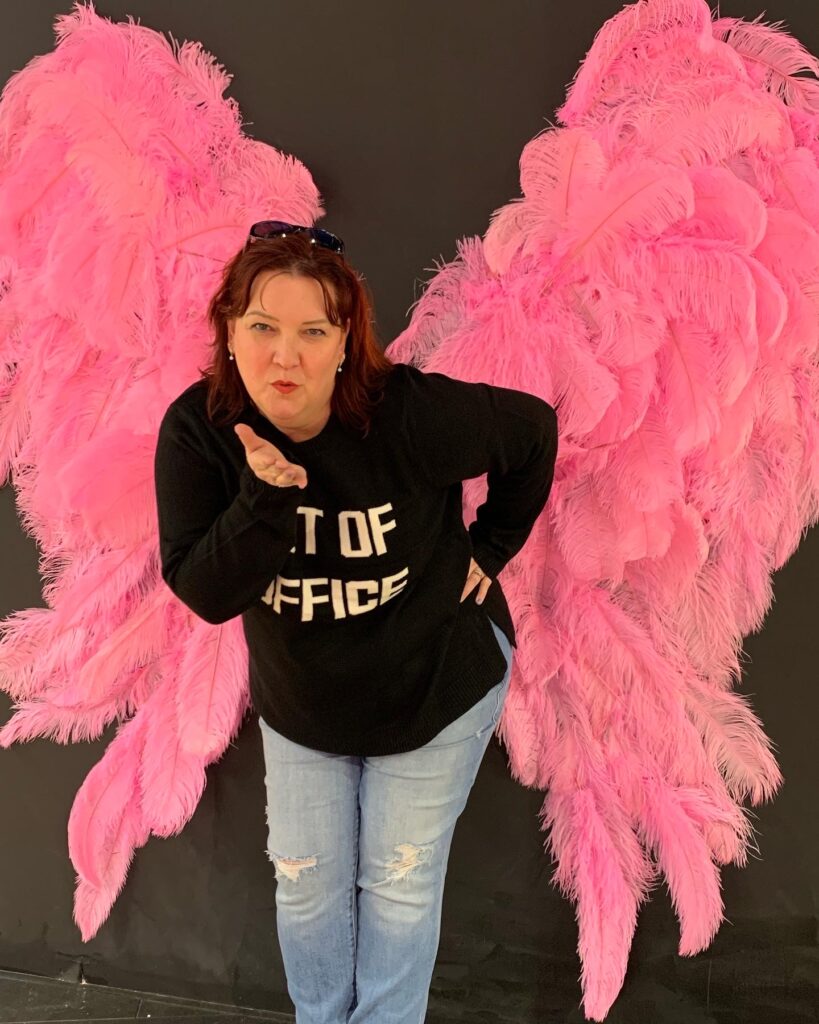 Today marks ten years since I began this blog.
I hope it's not too self-congratulatory to wish myself a happy tenth blog-iversary!
What started out as Lara-mom evolved into Lewis Center Mom and we're now re-branding as Midlife Mama. I'm sure a good number of people still just call it "Lara's blog."
Whatever you call it, the blog has changed so much since we began.
Considering how hard it is to keep a blog going long-term, ten years feels like a milestone worth celebrating.
I've had other blogs before but none lasted this long. Heck, none of my jobs have lasted this long – and only one of my relationships has lasted longer!
On this site, I have always allowed myself to write about what I love. That way, it feels less like work and more like a passion.
When I started, I used to write when I could, fitting it in between my day job and parenting a rambunctious toddler.
Now, I have so much more time and flexibility in my days. I've been able to develop a more disciplined writing practice. I'm proud to say I publish multiple new posts each and every week. (Imagine if I funneled just half of all this blogging energy into finally writing my darn book!)
This blog's content has changed, too. As Xage has grown up before my eyes, I've transitioned from blogging about breastfeeding and pottytraining to writing about tween parenting and also my own journey as a person – not just a mom.
Lately, it may seem I'm writing an awful lot about nonbinary and LGBTQIA+ issues. That's because, once your child comes out to you, those topics are always top of mind.
I also write a lot about mental health and self care these days, in part because of the crazy pandemic times we live in, but also because those things have become part of our daily life and parenting.
Recently, I was dubbed a "clout chaser" by my darling child and their best friend because of this blog. My sweet hubby, who is far more private and reserved than I am, also thinks I tend to brag a lot on this blog.
I truly don't mean to chase clout OR brag on this blog – those were never my intentions.
I'm just a natural born writer. I'm a story teller. I'm full of stories and they have to come out. Is it wrong that I like to have an audience for my writing instead of just screaming into the void?
If I enjoy telling the stories AND people enjoy reading them, then surely that's a good thing and not something to be scorned or mocked for?
But hey – I can take the criticism. And I know that my family sure loves my blog when it nets them free tickets or other goodies, or when I use my platform to write about things that are important to them.
Honestly, any successful blog or undertaking is going to have detractors. I suppose I should be thankful mine are actually fairly friendly, all things considered.
I'm racking my brain to see if I've learned any valuable lessons through writing this blog over the past ten years. I guess you could say the lessons are within the blog posts I've written – so if I were really lazy, I'd just tell you to read through them all to see what I've learned.
If I am going to sum things up though, I guess it comes down to these three points.
1. Write about what you live, what you love or what you are passionate about. That's what makes it possible to keep writing and telling stories – they just flow out of my experiences and life.
2. To paraphrase Dory, just keep writing. Even if you don't know if anyone's reading or paying attention – just keep telling your stories and one day it will have added up to ten years and more than 700 posts. That's gotta count for something!
3. Blog posts can be repurposed into magazine articles, as I have over the past year for Lewis Center Living magazine. Blogs can also be repurposed into books. And ultimately, that's the next big goal: publish my darn book! Maybe several.
So hopefully, over the next ten years, I'll blog a little less and work more on writing and publishing books. I'd also love to develop more partnerships in the community, help more parents who might be struggling with some of the issues I've lived through, and offer support to anyone who can take comfort from my words.
We all have a gift. My special purpose is writing and telling stories. I'm grateful to have realized and embraced this – and to have family and friends who (mostly) encourage it.
Now, I'm hoping to take my gift to the next level by publishing one or more books – but you can bet I'll keep blogging, too. I love this digital format and the freedom it affords me.
I might also have some new offerings up my sleeve – keep an eye on this space, where you'll be sure to hear it first.
Google keeps sending new people my way. I'd love to build some sort of community out of this blog so that like-minded parents and souls can share with each other here, and it's not just me doing all of the talking.
If you've enjoyed the blog over the past ten years, won't you leave me a comment and let me know? I do love to write, but it's even more meaningful when I know there's someone out there listening, maybe even nodding along or laughing with me.
You know what to do! Leave me a comment here or on Instagram or Facebook. I'd love to hear from you.