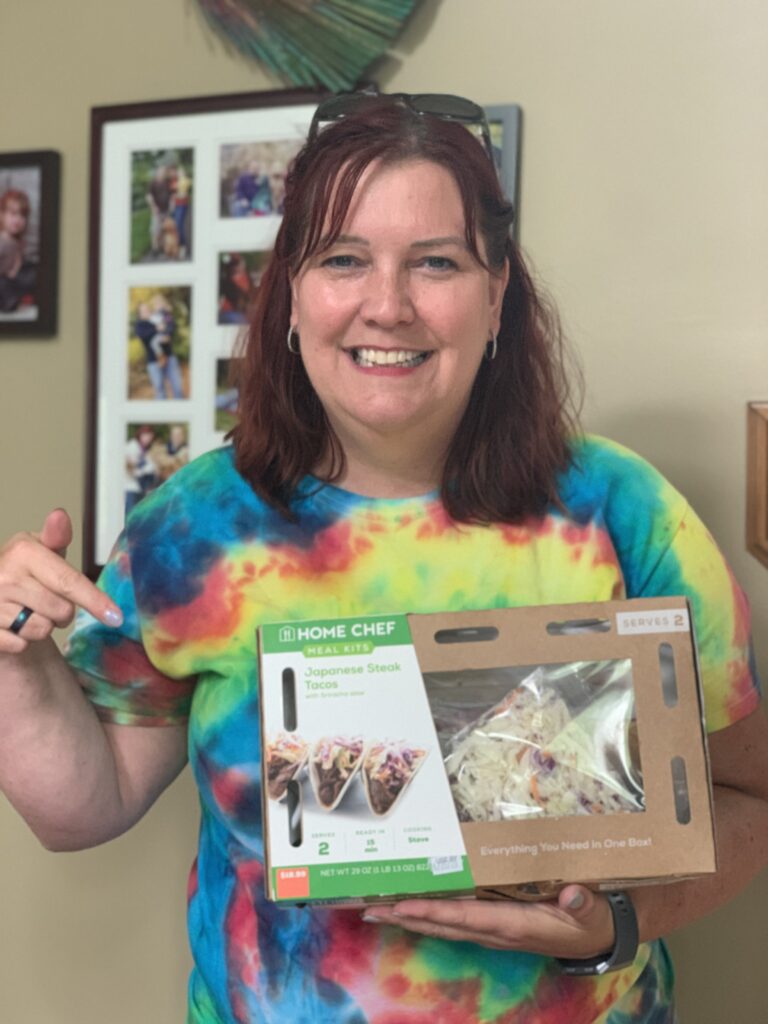 Although I am a fairly decent baker, I have never been a good cook.

Historically, I've simply never taken the time to learn to cook, nor have I ever taken much interest in it. I've always liked making a few dishes well, but I never felt I had the time or passion to get really good in the kitchen.

Now, things are different. Since I've been stay-at-home-momming for several months, the domestic roles in our house have shifted. E and I used to take turns with chores such as getting groceries, meal prep and cooking, but these are now falling to me since I've got so much free time.

I'm not going to lie, this change has been stressful! Especially in these post-Corona times, where we're all at home more and meals have to be made not just nightly but around the clock.

I want to keep the fam happy and "earn my keep," so I'm trying to stay creative and continually come up with lunches and dinners that are reasonably healthy and which they'll both like.
But I find myself running dry at times – like, can't you guys just have cereal for dinner? Oh wait, never mind, we're out of milk. Doh.
Enter our savior – which was actually hubby's awesome discovery, if I'm being honest – Home Chef. These meal kits are located over in Kroger's produce and prepared foods area, near Starbucks at the Lewis Center Kroger. Home Chef makes heat-and-eat dishes, kits for grilling and meal kits that you prepare, assemble and bake in the oven. I just love them all!
The quality is great, ingredients are fresh and there's a ton of variety. All the meals we've tried have been delicious. The kits are not inexpensive, but it's certainly cheaper than eating out or getting takeout – and they do have deals at times.
I love that the Home Chef kits are simple enough for me to feel comfortable doing them on my own, yet fancy enough to make me feel all accomplished and "cheffy" after I make one. I feel so proud of the meals I make from Home Chef – and E is always impressed and appreciative because they all taste good!
After hopping online to do a little research, I learned that Home Chef actually started as a direct ship meal kit company, and then Kroger bought them in 2018. Now you can get their meal kits shipped direct to your home or pick them up at your local Kroger – and either way, you can't go wrong.
We've tried many different varieties of Home Chef meals and I haven't found a stinker yet. The Japanese steak tacos are our favorite so far, and we've also loved two meatball dishes, one with ground pork and the other with ground turkey.
I also feel like Home Chef is helping me to be a better cook overall. From these meal kits, I've learned which ingredients go together well, which veggies pair with what types of meat dishes, how to add flavor to some of our existing favorite dishes and how to not be so over-reliant on starchy sides like pasta or rice.
If you feel like you're running out of ideas for meals, you want to feel a bit more "cheffy" yourself or you just want to whip up a quick, chef-quality meal at home, I definitely recommend looking for Home Chef meals at your local Kroger. They have really upped my game in the kitchen and I am forever grateful!
If you have other tips and tricks for a novice cook, or simple but flavorful recipes that your whole family enjoys, I'm all ears in the comments below or over on Facebook!