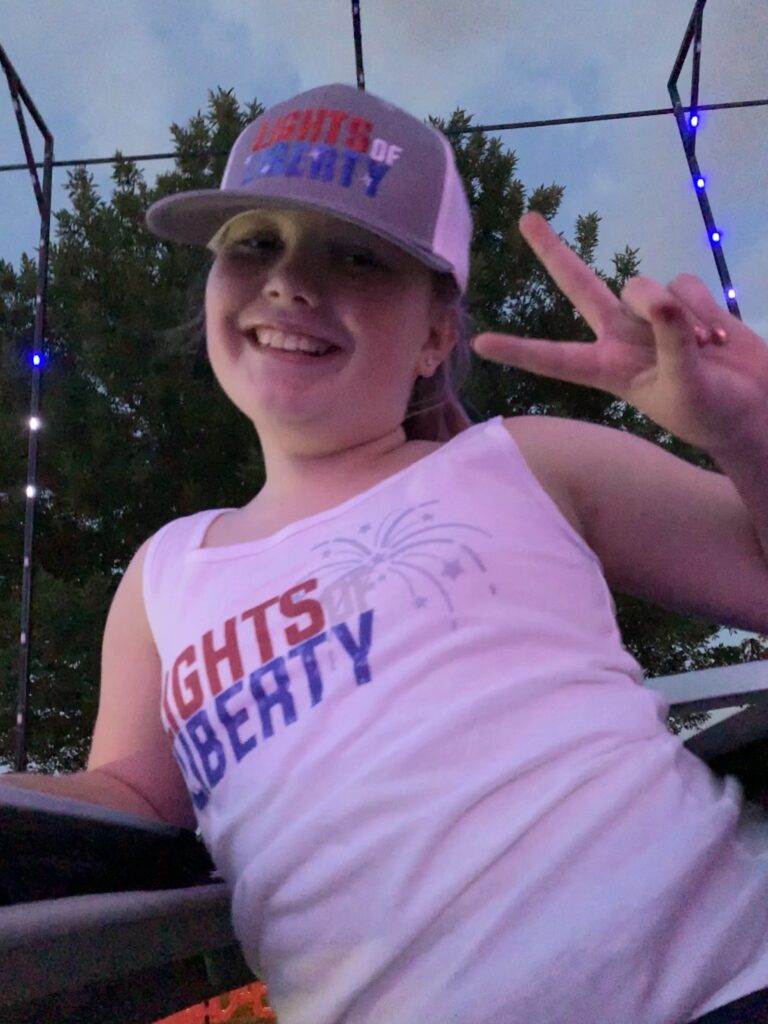 Fear of Coronavirus has taken so much away from us this year, from school and summer camps to Prom, traveling and so much more.

But you know what it can't take away? Our desire to celebrate our country's independence with red, white, blue and fireworks!
That's why I am so excited about this year's first-ever Lights of Liberty patriotic light show in honor of the 4th of July holiday.
Lights of Liberty is presented by the City of Westerville and Rotary Club of Westerville, in partnership with our friends at Butch Bando's Fantasy of Lights. This is a safe, Covid-conscious, drive-through event that raises charitable funds for SEALKIDS and Honor Flight Columbus.

Lights of Liberty starts tonight at 9 pm and will sparkle and shine from July 1 – 5 in the evenings (9 to 11:30 pm) at the Westerville Athletic Complex, across from the Westerville Community Center on North Cleveland Avenue.

Attendees tune into a dedicated ratio station and drive through a digital, patriotic light show synchronized to music. Contactless ticket sales are available through EventBrite for $10 per car, with no restriction on the number of passengers. Buses, limousines, and motorcycles are not permitted.
We were pretty jazzed to attend a VIP preview of Lights of Liberty last night and take these photos. How exciting is this? Just when all major fireworks shows and most Independence Day events are cancelled, here's a safe, family-friendly alternative – and one that won't terrify nearby family pets, which I happen to appreciate!
I think little kids will absolutely love the fun adventure of "lightseeing" in summer time – a bit of Christmas in July.
If you visit Lights of Liberty tonight or anytime through Sunday night, you'll have to let me know what you thought. We loved the chance to get out and do something fun as a family, since we haven't gone out much at night since the 'rona took over!
Kudos to our friends at Butch Bando's Fantasy of Lights for finding another great use for their amazing holiday light displays. I think we should keep this going as a fun, new summer tradition, don't you?
Happy 4th, everyone!