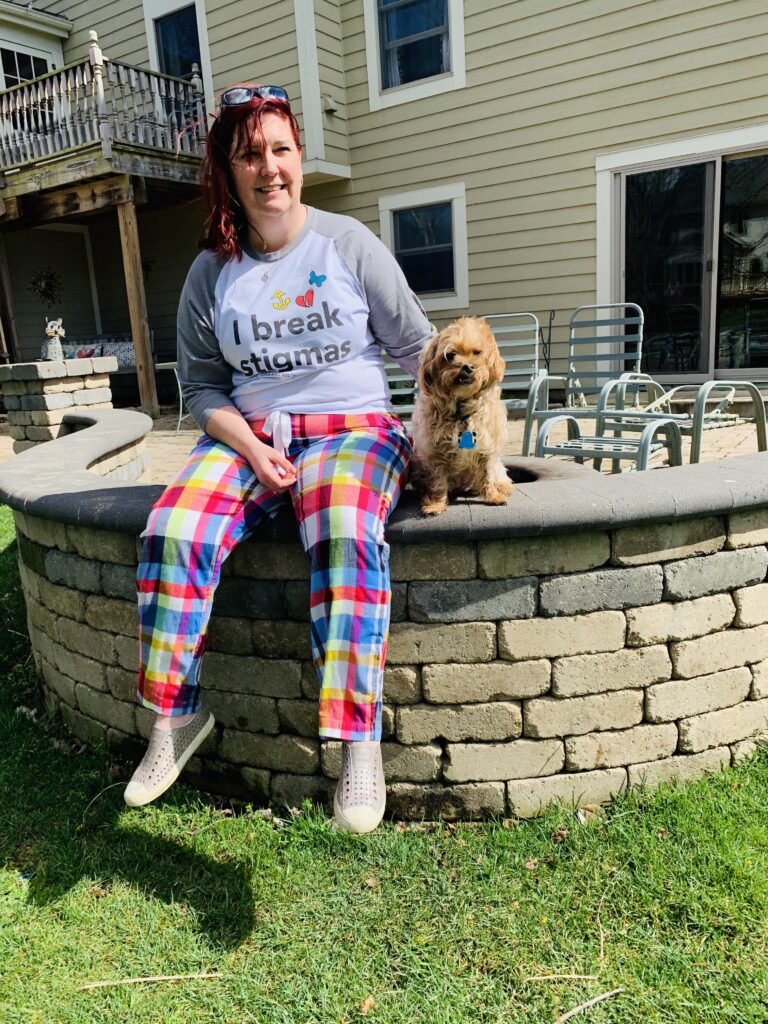 It seems crazy that I've worn comfy pants for a year straight, but that's one of the only positive side effects of pandemic life. The good news is I'm clearly not alone.

Comfy pants can mean different things to different people, and the meaning has even changed for me over the past year.
Comfy pants used to be only a weekend and after-work pleasure for me, but now that we're living in the Golden Age of Athleisure, they are an everyday delight. But no, I will not be referring to this phenomenon as "slob-chic." Ew!

I used to consider leggings comfy pants, but I no longer do. They are a separate animal. Leggings are certainly more comfortable than jeans, but still not as comfortable as comfy pants.
Comfy pants for me range from my best Athleta joggers to soft cargo joggers, lounge and yoga pants and even older sweatpants.
My comfy pants rotation also includes actual PJ bottoms, some of which I've had for decades. Still, not all comfy pants are created equal.
Since we're all still wearing comfy pants with no end in sight, I thought I would rank mine so you can style your wardrobe accordingly.
Ready? Here's my list from least to favorite comfy pants:
7. Standard PJ bottoms. There was a time when I wouldn't leave the house wearing these suckers, but with Covid all that went out the window. I have random PJ bottoms/lounge pants in plaid, neon leopard print and camo print. The fabrics range from soft cotton twill to plush fleece to standard jersey and most get even softer over time with wear and washing. If these make a statement, it is "just be comfy, man." And honestly, if this past year has taught us anything, it has taught us the importance of that.
6. Lularoe Jax joggers. These are comfortable and I like the sporty stripe down the side of mine, plus they come in a wide array of prints and colors (even fabrics). However, they are starting to pill a bit with wear and like most Lularoe, they also are a bit fussy in how they want to be washed and dried (hand wash preferred, no dryer). I do wear them in regular rotation, but I most likely wouldn't buy another pair.
5. Men's/gender neutral sweatpants. Even men's sweatpants are called joggers now – although I am not quite sure when this change happened. Actually, there are some style differences between the two, according to the experts. Still, I have some old ratty men's sweatpants from way back in the pre-joggers days and they are so comfortable. They're not the prettiest and probably over time will be retired and replaced with something a little cuter. If we're going to be comfy, we can at least retain our cuteness.
4. Black yoga pants. My Jjill wide-leg yoga pants are my favorites; I also have two pairs of standard Danskin yoga pants from Amazon that are really old but still holding up pretty well. The Jjill fabric is thicker, softer and just overall feels like an elevated version of standard yoga pants. If I recall, they were fairly pricey – but they have lasted for years and are still going strong. Yoga pants are amazingly flattering and everyone should have at least one pair. I also love cropped/capri length yoga pants for spring and summer.
3. 32 Degrees velour/velvet joggers. I have three pairs of these and they are soooo soft and comfortable plus very reasonably priced. You can find them at Costco occasionally, or I have also found them on Amazon and Ebay. I love the fit, softness and how nicely they wash, dry, wear and hold up over time. Pre-Covid I would have only worn velvet joggers in fall or winter, but these days? I wear them anytime and in any season.
2. Soft cargo joggers. I have two new pairs of these from Old Navy (other brands make them, too) and I'm obsessed. The "cargo" aspect makes them just a touch fancier than regular joggers; they look almost like actual pants, but they're SUPER comfy! They look cute with a dressier top for when I want to do the whole Zoom mullet thing – cute and dressier on top, comfy on bottom. If you haven't tried on a pair of soft, fleece cargo joggers yet, you need to.
1. Athleta Salutation joggers. These are my gold standard, lightweight comfy pants for life. Cute, stylish, flattering and comfortable, they wash, dry and wear like a dream and can be dressed up or down. Seriously, these joggers can be quite dressy with the right accessories and a cute jacket. I thought the $89 price tag was astronomical until I realized that there are way pricier joggers and this is our life now. So, I splurged on a pair and have NEVER looked back. They are worth every penny!

Now you know what to ask for this Mother's day or birthday – and if you do, you'll have to let me know what you think of them!
Do you have a favorite pair or type of comfy pants that didn't make my list? Be sure to let me know about them in the comments below or over on Facebook!