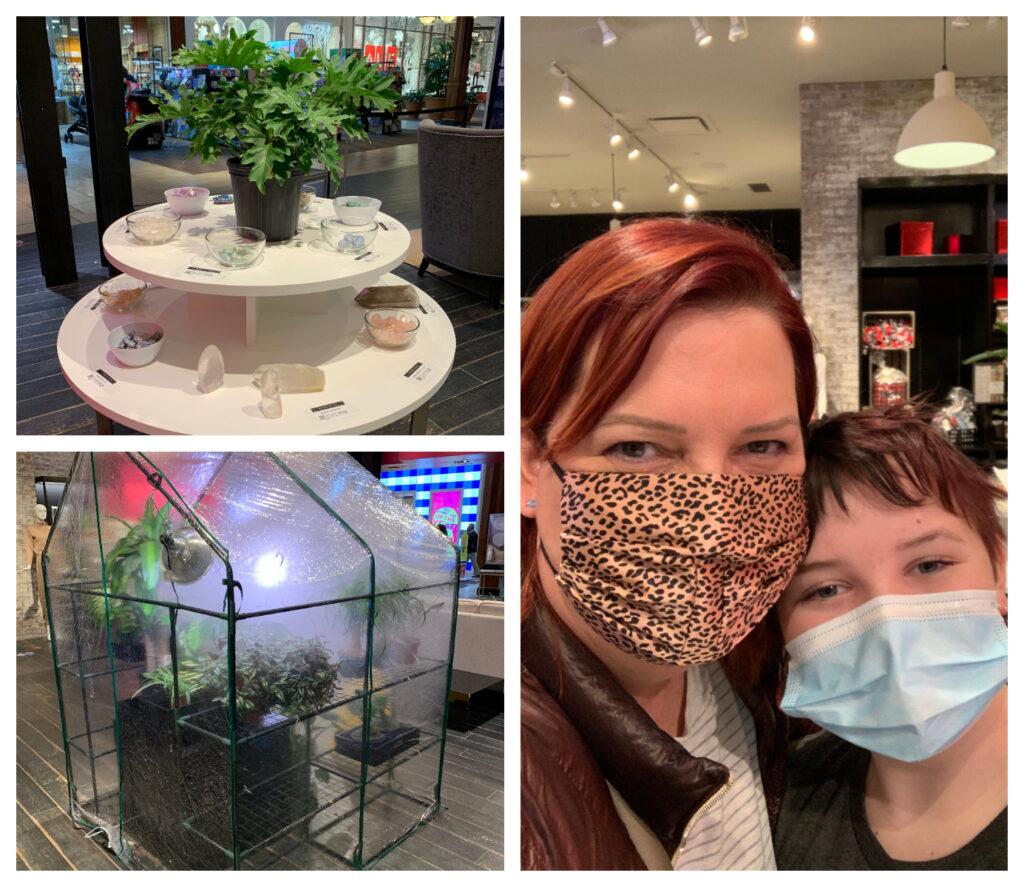 It took a year as awful as 2020 to get us all properly focused on self-care.
Taking time to focus on intentionally caring for ourselves became an absolute necessity over the past traumatic twelve months.
Whether it's time out in nature, a soak in a scented tub, making time for yoga or meditation, or my personal favorite, journaling, self-care is a must to keep us healthy and happy.
Now that we have a better sense of the importance of taking good care of ourselves, I'm so glad to share that Z and I have found a new self-care hot spot: Stems & Stone at Polaris Fashion Place.
If you love plants, crystals or both, you will love Stems & Stone. A unique and innovative business, Stems & Stone offers one of the most enjoyable and relaxing shopping experiences we've ever found at a traditional mall. In addition to their main focus of plants and crystals, you can also find beauty, wellness and fashion items.
I became a plant-lover sometime over the past few years, but in 2020 my plants and succulents obsession ramped up to a whole new level. As for crystals, I am not well versed in their use and benefits but I do love to collect pretty things. Z is a fan of both plants and crystals; she has always loved rocks and already has a terrific collection.
During our first visit to Stems & Stone, I found a braided snake plant I absolutely had to have, while Z purchased a gorgeous amethyst rock and some unique rock-holder keychains to display favorites from her rock and crystal collection.
One of our favorite things about shopping at Stems & Stone is that it aligns not just with our self-care philosophy but also our commitment to supporting Black-owned and woman-owned businesses, as it is both. Talk about a win all the way around.
If you're not quite up for shopping in person yet, you can sign up for home delivery; a monthly Stems & Stone plant subscription will really expand your home jungle. What a terrific gift idea for any plant lovers in your life (hint, hint).
If you're in need of a walk and some window-shopping on a dreary winter's day, head to Polaris Fashion Place and stroll through the first level until you find the refreshing, attractive and enticing storefront that is Stems & Stone. If you're like us, you'll find it utterly impossible to resist browsing through and selecting a few treasures to bring home for your self-care collection.
Z and I always love to find new places to visit during our mom and kiddo outings. Have you found any great new shops or self-care havens as you start to get out and about more? I'd love to hear your tips and suggestions in the comments below or over on Facebook.