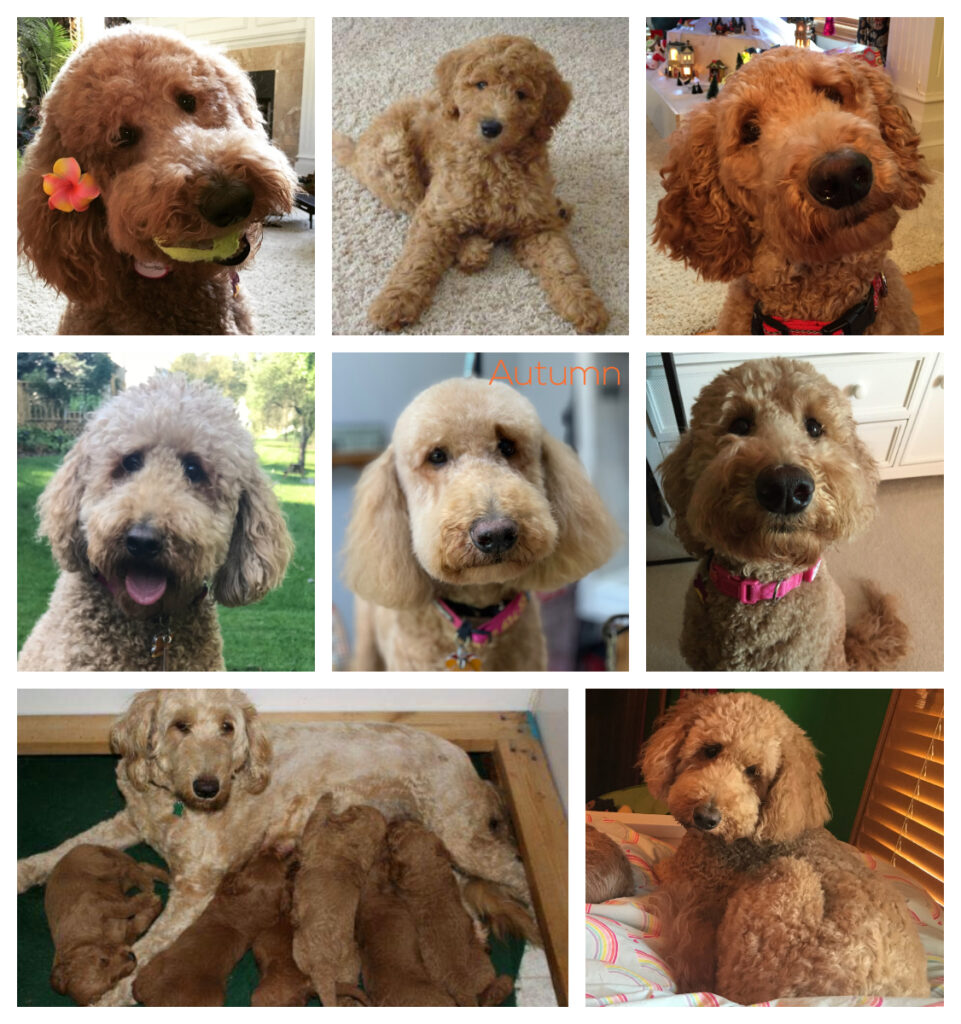 When we said a sudden, unexpected and tearful goodbye to our beloved Goldendoodle, Autumn, in December, a light went out of my life. The loss of a soul that pure, loving and devoted is bound to be felt for a long, long time.
I'm not saying there haven't been good moments since, because of course there have. I still have the world's best husband and kiddo. We have a sweet, loveable little dog in Dani, and an amazing, sassy cat in Galaxy.
We have a great life with a good mix of work and play, nature and nurture. Travel is starting to become a possibility again. And spring and summer will soon come back to us, leaving the cold and grey of winter behind.
But there's still a great, big, Goldendoodle-shaped hole in all our hearts and in our life. I am a doodle mama for life – I just don't feel like myself without Autumn.
After one long month without our sweet Autumn, I approached E and Z to implore them to consider getting on the waitlist for another Goldendoodle puppy from Autumn's breeder. I honestly wasn't sure they'd be on board with the idea.
We talked about it backward and forward as a family over the course of one winter weekend. The answer we came to by Sunday evening was a resounding, unanimous YES! So we put a deposit down with Autumn's breeder… and now we wait.
If we're lucky, the winter breeding season will go well at Kingdom Hearts Kennel and one or both of our two ideal mamas will become pregnant with beautiful litters of darling Goldendoodle puppies.
In late spring, we'll find out if there's a baby girl puppy for us in one of those litters. Then in mid-summer, we'll head up to northwest Ohio to meet our new sweetheart, scoop her up and start our new lives together.
I remember so clearly the January day ten years ago when we made that same drive to pick up baby Autumn! Xage couldn't talk much yet at 18 months, but was an active participant in the puppy process nonetheless.
Xage certainly contributed to our naming conversation while driving home, repeating all the names they liked. That's how we landed on Autumn and realized it was absolutely perfect for our little apricot darling – she was the color of leaves in fall.
Will this new puppy be a replacement for Autumn? No, of course not – she will be her own self and not an Autumn clone. In fact, I have specifically requested a pup that doesn't look anything like Autumn as far as coloring. We might get a brown and white doodle, or even a black and white one. It's a little exciting not knowing what she will look like!
But I have enough friends who have also brought home puppies from Kingdom Hearts to know that the blood lines are true, the puppies are amazing and they truly do grow into the world's most magnificent dogs. Our gorgeous and glorious girl Autumn was the inspiration for many friends to get their own Kingdom Hearts doodles – and now we're going to be puppy parents again ourselves.
We look very different than we did almost ten years ago when we picked up baby Autumn and Margee took our first picture together as a family of four!
This time, our pup will be joining a household with a little dog and a cat already established as pack members – and at 11, Xage can take a much more active role in training and caring for the puppy. I'm thankful our new babe will have the sweet companionship of Dani and Galaxy as she grows. And, we'll do all we can to ensure the addition of a new pup doesn't traumatize either of our girls.
Got any new puppy advice for us? I'm all ears in the comments below – and I look forward to sharing our little angel with you, in words, photos and videos, once she comes home to us.