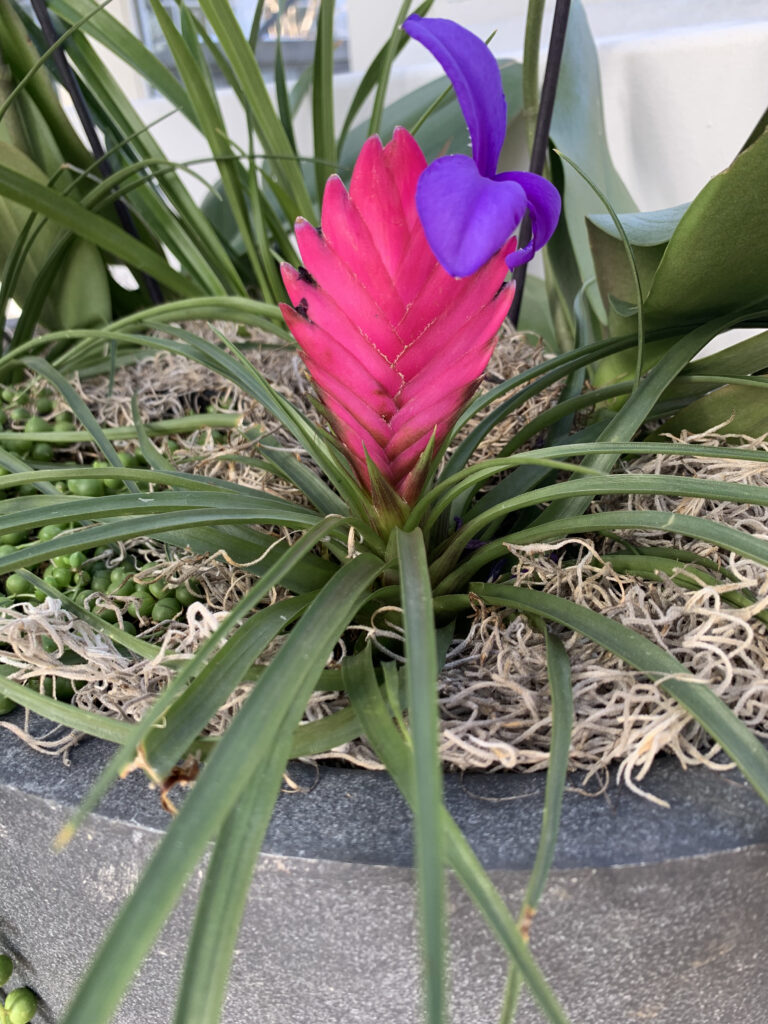 One year ago today, I started my one-woman communications business in the middle of a pandemic.
Starting my business was one of the best career moves, personally and professionally, that I've ever made. I wasn't sure whether I had it in me to be an entrepreneur, but it turns out that I love it!
Never have I experienced more flexibility, freedom or passion for my work. I have the same excited energy that I had when I first started my career 30 years ago – backed by the knowledge and experience of a seasoned professional.
My clients are happy and so am I. It's been a great move for my family, too.
But the fact is, when I started Pink Quill Communications last year, it felt like a drastic measure or last resort. I was extremely frustrated because I kept slamming into the same wall again and again in my job search.
You've heard of the glass ceiling that keeps women from rising to the top? Well, this was similar but different: this was the concrete wall of age discrimination or ageism.
I had heard senior colleagues speak of ageism in the PR industry before, but I'd never experienced it myself until 2020 – the year I turned 50.
Throughout my career, I've never had a hard time getting a job in PR, even in bad economic times. My resume is chock-full of terrific experiences, I interview well, I'm digitally savvy and I love what I do. But suddenly, in 2020, I couldn't get an interview – or if I got one, I rarely got a call back. I was either hearing nothing at all, or the same exact thing: you're overqualified.
That, as we all know, is code for "you're too old." Companies were afraid that all of my prior experience meant that they couldn't afford my salary expectations. Or, that if they made me an offer and I took it, then I'd leave as soon as I found something that paid more. None of which was true in my case.
I was looking for a job that inspired, excited and motivated me, and where I could make a difference and truly do some good, not one that paid a fortune. Only twice in my career have I taken a position just because it paid a lot, and both times it was a mistake. Money is almost never the best reason to take a job.
The worst part about last year's job search wasn't the repeated dead ends after one interview, or even the sound of crickets chirping where I used to hear the phone ringing off the hook when I applied for a position.
No, the worst thing was seeing how many PR jobs there were that looked like a great fit for my experience based on the myriad of requirements and expertise level expected, but then seeing at the bottom "seeking candidates with 4 to 6 years experience."
It was like companies wanted someone with the knowledge, expertise, talent and skills that a senior professional brings to the table – but they wanted all that in a junior person so they could pay them half of what a senior pro commands. It made me sick to see it, and I know I wasn't the only one.
I know several terrific, top-notch PR pros about my age who are having the exact same experiences I had running into the ageism wall in PR. They're frustrated, too – and with good reason. This is happening everywhere and there are few ways around this issue. The industry has to change.
Thankfully, I found one surefire way to make my experience work for me, instead of against me: starting my own business. When hiring a solopreneur as a PR consultant, companies don't have to worry about paying a big senior salary in order to get stellar senior experience and counsel.
With little to no overhead since I work from home, I'm able to keep my rates reasonable and serve the nonprofits, agencies and small to medium businesses I most want to help. My clients benefit from my years of experience, creativity and award-winning work – and I benefit from being able to take on only projects that are the very best fit.
As Pink Quill Communications turns one year old today, I am so very grateful to my clients who have believed in me and helped make this venture a resounding success. Thank you also to all of the former colleagues and clients in my network who have been so supportive and passed along leads!
I am so grateful to be able to do great work for great clients in the comfort of my own home, and also be here for my family during challenging times.
If you're a public relations professional who is experiencing ageism obstacles in the second half of your career, I encourage you to consider hanging out a shingle and going into business for yourself. It's a little scary at first, but in my case, it has been well worth the leap of faith.