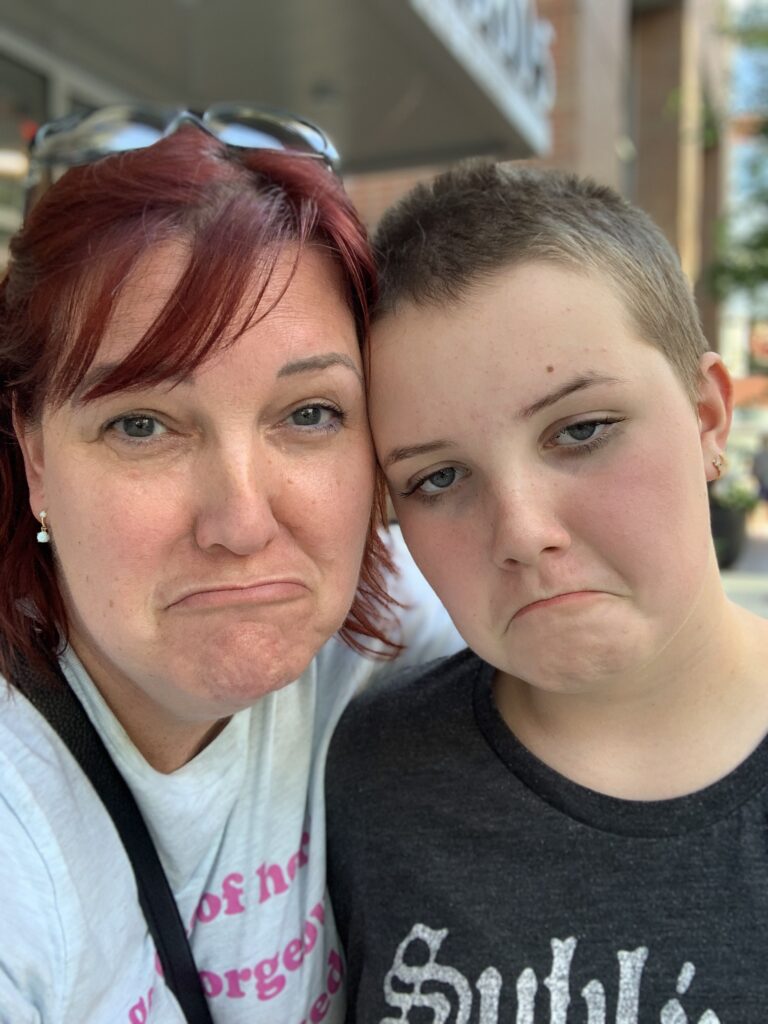 It's back to school time. We should be shopping for clothes, picking out backpacks and having some last-minute summer fun to help ease the transition back into the classroom.
Instead, I'm gearing up to attend a school board meeting tonight that will undoubtedly be crowded, hot and full of yelling people – a great many of whom won't even have the courtesy of wearing masks.
Yes, it's almost impossible to believe that, more than a year later, we're still on this hellish merry-go-round of poor government and school district leadership in the face of worsening Covid, but we are.
Although the CDC, WHO and other leading health organizations are strongly urging that all individuals wear masks indoors, including school age children and especially those who are not vaccinated, our school district is not mandating masks for teachers, staff or students this school year.
I believe our local county health department would mandate masks for children and unvaccinated adults if they could, but according to Ohio Senate Bill 22 which passed last year, the state and county health departments no longer have the authority. This is insane.
Our area of Ohio is seeing a scary increase in cases. The new Delta variant means kids are even more vulnerable than they were last year. Other school districts near us are making masks mandatory for PreK through 8th grade.
And yet our own school leaders are refusing to do the right thing by respecting science and prioritizing public health.
Worse yet, last year parents at least had the option to choose online learning for their kids; this year, our school district is not offering that option. Our choice is either to send Xage back to school, where they will learn shoulder to shoulder with many students who are not wearing masks, or to pull them out of Olentangy Schools altogether and find a home schooling or virtual learning option.
I am so tired of being faced with a school district making unsafe decisions that put our children's health at risk.
In several responses back to concerned parents, our school superintendent Mark Raiff has said that since the health department isn't mandating masks, he doesn't feel he has the right to mandate masks. This is slippery word play, since he knows that the health department is no longer permitted by law to mandate masks. Only the school district can make that call, and he doesn't want to because he knows it will piss off the conservatives.
So children – including our own beloved kiddo – will be put at risk for Covid and its new, dangerous Delta variant because of our schools' leader refusing to take a stand on the side of science and keeping children safe.
Instead, kids will go back to school indoors without masks, the virus will spread and Covid school year three will rapidly disintegrate. Kids will end up quarantining and missing school due to close calls with Covid. Or possibly the entire district will have to return to virtual school when too many students and teachers fall ill. Or, worst of all, our kids will get sick with Covid themselves.
I know the naysayers will say I'm fearmongering. But you know what? I've already spent three days in the hospital this year with my child – I do not want to spend another minute there. I don't want that for anyone's children!
I realize parents all over the country are facing these same stressful decisions. And I know the vaccine for 11 and under is coming.
I just wish that the leaders and fellow parents of Olentangy Schools would agree that wearing a small mask is a tiny price to pay for having kids back in school – and that if we all wear them, we will cut down on transmission and keep our families, friends and neighbors safe.
Why is it so hard for some people to don a simple little mask in order to keep others healthy and alive?
If wearing a mask is the only way to get off this carnival ride gone bad, then I'm more than happy to wear it. Won't you wear one, too?