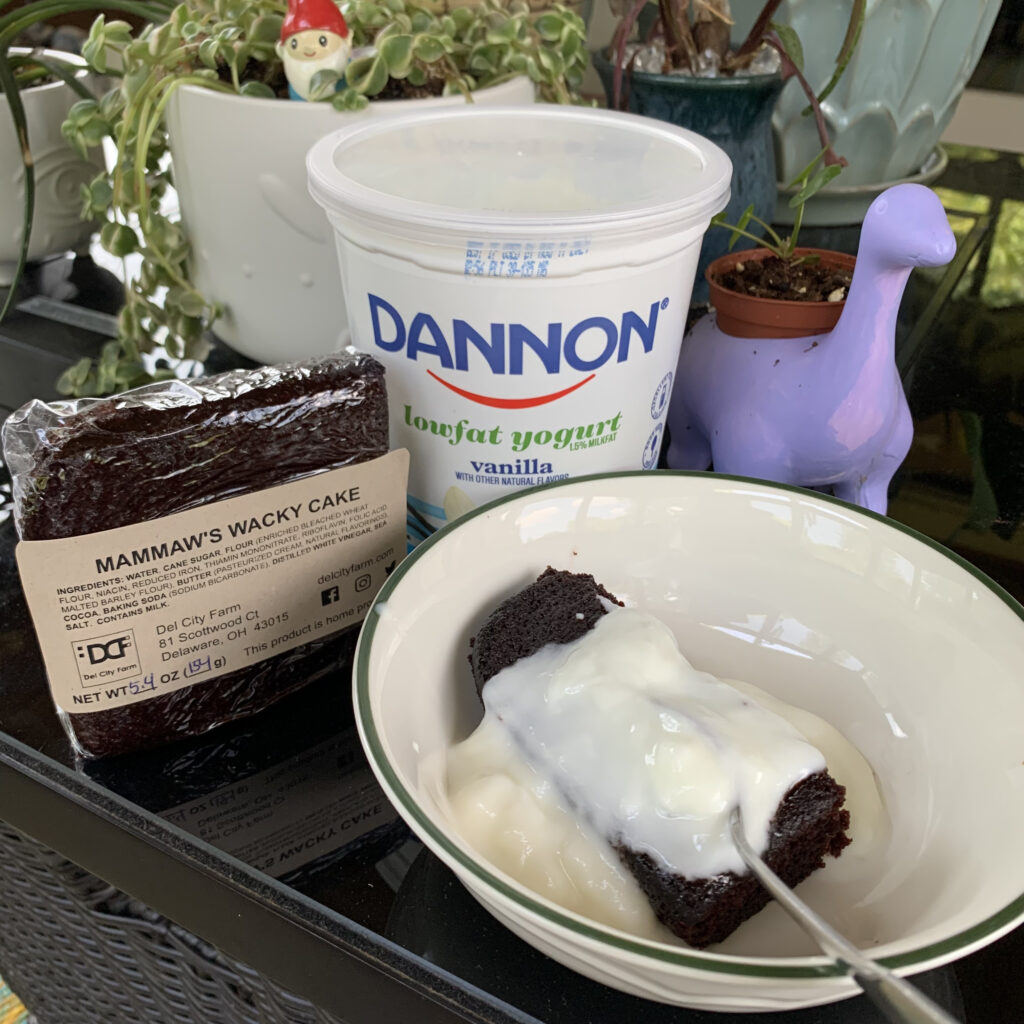 It's back to school time and parents are mega-stressed.
If you're like me, you eat cookies when you're stressed. And this school year, thanks to Covid, we're once again going to need a lot of cookies.

That's why I'm so happy to partner with one of my favorite cookie bakers of all time, Angie at Del City Farm, on an amazing cookie giveaway.
With the help of some incredible, home-baked goodies, we're going to comfort stressed parents during this incredibly tough, third year of Covid back to school.

Look – I wish things were different. I wish we had a school district that would mandate mask wearing. Heck, I wish mask wearing wasn't necessary. I wish Covid would just up and die!
But until those things happen, we're going to need a lot of cookies, self-care and empathy. And Del City Farm and I have your back this week with all three.
My favorite baked goods
You may recall that I first wrote about Del City Farm's cookies back in 2019 – before we had even heard of Covid. Gosh, remember those blissful, carefree days?!
I then raved about Angie's Lemon Pepper Cashew cookies in this post. And, most recently, I recommended two other Del City Farm cookie flavors – Peachy Doodle and Front Porch Strawberry Lemonade. Bottom line, whether you're in the mood for traditional chocolate chip, fruit flavors or something really funky and fun like her Chicken Scratch cookies, Angie bakes something you'll love.
And get this – she makes more than just cookies. I happen to be utterly obsessed with Del City Farm's legendary Mammaw's Wacky Cake. Imagine the softest, most squishy and delicious chocolate cake – you know the one. And I can vouch that it is perfect alone or warmed up with ice cream on top!
For this giveaway, we're not holding back. We're giving you ALL the goodies. One lucky winner will win:
One dozen of Del City Farm's delicious cookies in ANY flavor your choose (check out the list here) AND
Four pieces/slabs of that amazing chocolate wacky cake!
Wherever you live, Angie and I will get your goodies to you – either by local delivery or shipping them to you.
To enter, follow/like both @delcityfarm and @lewiscentermom on Instagram, then leave a comment below to let us know you've done that. It's that simple! If you want an extra entry just to boost your chances of winning, then tag both @delcityfarm and @lewiscentermom in an Insta story – and be sure to let me know you've done that, too, in the comment below.
This Friday, we'll choose one winner at random and they will get the ultimate cookie and chocolate cake gift package. I can't wait to see who wins.
Are you feeling lucky? Then be sure to head to Instagram and enter this delicious giveaway!