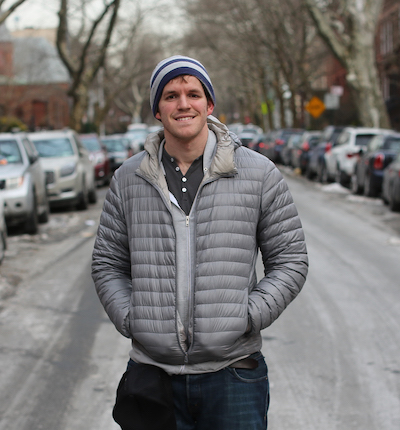 Have you heard of Humans of New York – often shortened to HONY by fans?
Humans of New York started as photographer Brandon Stanton's 2010 project to photograph everyday New Yorkers and tell their stories.
He does this work with genuine humanity, a gift for storytelling and a little spark of magic. HONY has become a worldwide social media phenomenon.
Brandon's incredible photos and storytelling resulted in him being invited to shoot the glamorous couples at the annual Met Gala beginning in 2014. That's when I first discovered Brandon and began following Humans of New York.
I've been captivated by his photos, posts and books ever since. You can follow HONY and find his stories on Facebook, Instagram or both.
Brandon no longer covers just New Yorkers; he has traveled around the world taking photographs and telling the remarkable, beautiful, painful and unforgettable stories of the everyday people he meets.
Sometime along the way, Brandon realized that, rather than keeping his photo captions brief, his audience loves it best when he gives us more. The longer, the better.
As a result, Brandon started publishing multi-part story series to go along with his incredible photos. How he finds such incredible, eloquent subjects and gut-wrenching, heartwarming stories, I don't know – but HONY steals my heart and unleashes my tears on a regular basis.
I thought I'd aggregate some of the best HONY stories below for easy reference. I hope you'll find Brandon's storytelling as magical as I do. Many of my favorites involve immigrants who face struggles and ultimately find success here in the US.
Note: I've linked to the first in each multi-part series; to find the subsequent parts, you'll have to keep scrolling down after you've read the first part. You could also google to find the full stories.
Stephanie, aka Tanqueray (1/32) – Brandon's #TattletalesFromTanqueray series is perhaps his best known content to date. Stephanie was a NYC burlesque star in the 1970s and 80s. In her 70s now, she has the most incredible tales to tell! You have to read it to believe it. Brandon and the HONY community raised more than one million dollars to keep Stephanie healthy and safe as she ages.
Anthony and Gianna (1/11) – This brother and sister tale is pure NY and all heart. I don't want to give away any spoilers, so I'll just tell you to grab some tissues and keep them close at hand.
Mo and Rahim, the Ginjan brothers (1/12) – This is the story of how two brothers from Guinea, West Africa overcame impossible obstacles but kept working hard and smiling – and the end result is a fabulous cafe in Harlem and a glorious bottled beverage called Ginjan. I ordered a case after reading their story and I promise you it is pure sunshine!
Bobby Love (1/11) – This is an incredible, action-packed story about a prison break, a secret life, marriage, love and forgiveness that is now also a book. Spoiler alert: the hero of this story is not actually Bobby himself, but his amazing angel of a wife.
Venus Morris Griffon (1/13) – Venus is a mother of seven, the top realtor in Augusta, Georgia and a woman who has overcome unbelievable challenges in her life. Looking at her photos, you simply will not believe what she has been through and risen above.
Paul Ninson (1/12) – Paul is a photographer and father from Ghana whose story will truly move you. With the help of Brandon and the HONY community, Paul is building Dikan, the first-ever photography center and library in Ghana.
If you find Brandon's stories as captivating as I do, I hope you'll consider joining me as a paid supporter of his work via Patreon. You can donate as little as $5 per month. All funds go toward helping Brandon keep the stories coming, as well as providing assistance to some of the amazing people Brandon interviews and helps.
Do you have other favorite stories from Humans of New York? As always, I'd love to hear from you in the comments below or over on Instagram or Facebook.