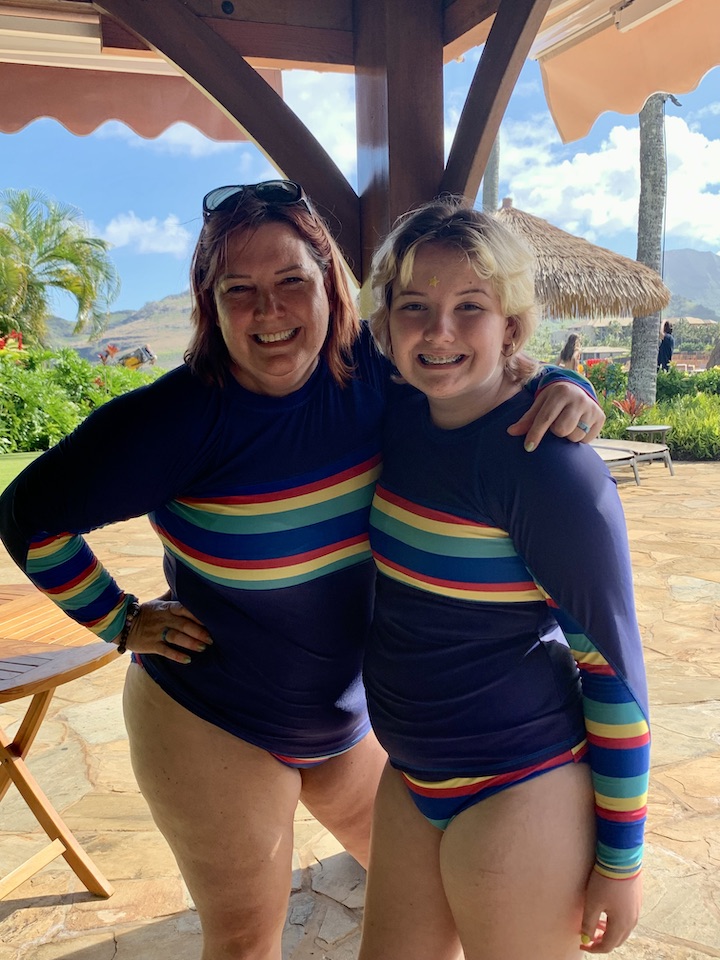 We've been home from Kauai for almost three months now and I'm still feeling the Aloha.
Aloha is a word and philosophy that means so much: love, peace, compassion, hello and goodbye.
Literally translated, it means "breath of life." Aloha is the spirit of the Hawaiian islands and people.
Reportedly, the late Queen Lil'uokalani once said, "Aloha is to learn what is not said, to see what cannot be seen and to know the unknowable."
I'm doing my best to keep that Aloha spirit going here at home. One way I do this is by writing and sharing lots of stories and photos from our amazing two weeks in Kauai.
Here are all of our posts about the land, sea and culture we experienced during our first trip to this unforgettable little island.
If all of that wasn't enough Hawaii content for you, I have several about our beloved Maui as well. Be sure to check out my Maui with kids, snorkeling with mom and Maui food posts!
Have you ever visited the Hawaiian islands, or another place that stayed with you in such a magical way? I'd love to hear your travel tales in the comments below or over on Instagram or Facebook.