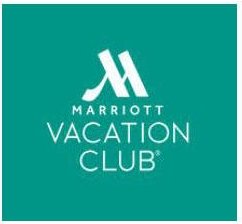 There are three Marriott Vacation Club destinations in Kauai.
We've now had the wonderful good fortune to stay at two of them.
The Marriott Vacation Club (MVC) resorts are part of the Marriott timeshare ownership system, which is different than Marriott hotels. MVC resorts are typically upscale offerings featuring villas rather than simply hotel rooms or suites.
A villa includes a kitchen, living room area and multiple bedrooms each with its own bathroom. It features a furnished lanai (balcony or patio) and a laundry area with a washer and dryer in most cases. Villas are designed for multigenerational vacations and they make it feel as if you're living in an exotic destination, rather than just staying there.
Staying at MVC resorts is a fabulous way to vacation with multiple generations or large family groups.
Typically, from our own experience and what we've seen with the MVC resorts in Hawaii, the grandparents own the timeshare and invite along their lucky children and grandkids – hence the need for villas with multiple rooms and a central living/dining area.
Last year, we stayed at the MVC Kauai Lagoons – Kalanipu'u in Lihue, Kauai with my brother and his family. Most recently, we stayed at the MVC Waiohai Beach Club on Poipu Beach in Koloa, Kauai with my parents. And, believe it or not, we were also lucky enough to stay with my folks multiple times at the MVC Maui Ocean Club on Ka'anapali Beach in Maui.
You might be wondering why I'm telling you about exclusive, owners-only resorts but here's the thing: if you're flexible with your dates, you too can book a villa at these places. If you're looking for a multi-family villa in Kauai or Maui, it's definitely worth looking into the Marriott Vacation Clubs properties as an option.
Yes, these properties are pricey but they are worth it. Spread among several families, they become far more affordable. That said, it's possible you could also find an AirBnB in the area for far less.
But oh, the service; MVC resorts are known for taking great care of their guests, especially the owners. My parents are treated like VIPs and so are we by extension. I always use my maiden name when we're staying at my parents' timeshare so I can enjoy the golden glow of ownership!
MVC resorts typically don't offer much in the way of restaurants or room service, but they have fabulous pools, fun crafts for kids and comfortable, high-end accommodations. They usually have a small shop stocking convenience items and snacks, and the staff is extremely helpful and gracious.
So which was our favorite between the two Marriott Vacation Clubs we've experienced in Kauai? Let's dive in.
MVC Kauai Lagoons – Kalanipu'u
The ocean views from our third-floor villa were unparalleled. I've never had a better view from any place I've stayed in my entire life. We could have sat on that lanai and stared at that view for our entire stay!
That said, there was a lot of construction around the property and neighboring plots. I'm sure many, many guests experienced construction views/noise and probably weren't too happy about it.
The pool was gorgeous but very small. I was a little afraid our girls would get sick of it, but thankfully they never did.
The location feels pretty remote here. The grounds, landscaping and pathways are beautiful and we always felt safe. And there were chickens and roosters everywhere, which we loved!
The biggest drawback of this property is that, despite the ever-present and beautiful ocean and mountain views, there is extremely limited beach access. There is a beach at the adjacent golf course which you can hike down to (over very steep terrain and sharp lava rocks – not recommended for any but the most nimble), but it's not safe for swimming. Locals do surf here, but it's extremely treacherous and signs forbid entering the water.
The second biggest drawback of this property is there are no restaurants on-site or within walking distance. You have to drive to get to groceries, restaurants, ice cream, etc.
The ocean views from our first-floor villa were exquisite. We were steps away from the ocean and could see and hear it from our lanai.
Poipu Beach is right out in front of the resort. This beach is flawless with soft sand, pristine, crystal-clear water and lifeguards for safety. It's also protected by a reef, so there are some waves but it is always swimmable.
We experienced extraordinary sea life daily! There were always endangered Hawaiian monk seals and green sea turtles resting on the beach near our villa. It was an incredible experience seeing these wild animals close-up every day.
There is an on-site restaurant, the Honu Bar, which features ocean views and a casual vibe. We ate here in swimsuits many times.
There are multiple, wonderful pools with enough variety to keep kiddos entertained. And, there's that glorious beach just a few steps away for swimming, snorkeling and more. We found the snorkeling to be surprisingly great here.
You can walk to several shops, restaurants and an ice cream place. There's even more within close driving distance.
The winner: for our family, the Poipu beach MVC (aka Waiohai) is the clear winner. The beach, the monk seals and sea turtles, and walkable restaurants won us over.
That said, we truly loved every second we spent at the MVC Kauai Lagoons, too. If you're looking for a quiet, utterly peaceful stay and don't mind getting in the car for all food and shopping options, then Kauai Lagoons could also be a great fit.
Let's be honest, there's no bad way to visit beautiful Kauai. All options are good ones, and the Marriott Vacation Club resorts may be among the best options of all.
Have you ever stayed at a timeshare resort, and did you love it too? As always, we'd love to hear your travel tales in the comments below or over on Facebook or Instagram.