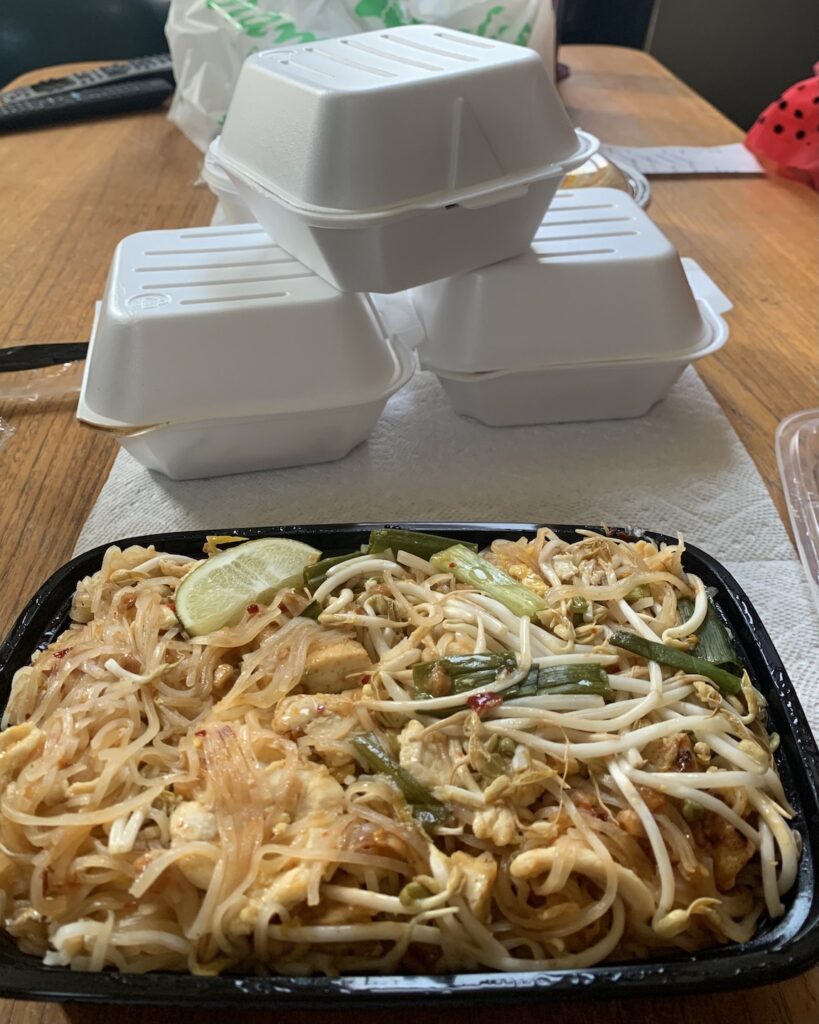 My brother and I have a pretty awesome long-distance birthday tradition.
We've lived far from each other for many years, but we find ways to stay close. We are both foodies and love bonding over great food and treats.
Our special birthday tradition started last year when I suddenly realized that it was my little bro's birthday and I hadn't remembered to put a card in the mail.
On the morning of his birthday, I thought to myself "what can I do right now to wish my brother a happy birthday in a special way?!"
And then, I immediately thought of our shared love of good pizza.
So I messaged him to ask what his favorite pizza place is. Not the one they order from all the time – I knew there was a special, more expensive, gourmet pizza place he absolutely loved. So I got that info, and then I asked him what time they usually eat dinner.
Then, I told him to get hungry because I was sending him a feast for his birthday!
His fancy pizza place didn't deliver, so I panicked for a moment. But then I sleuthed around until I found a food delivery service that would go pick it up and take it to my bro at the right time.
He was absolutely tickled when his birthday feast arrived. He said it made his whole day! And I loved being part of his birthday celebration, even from far away.
Honestly, I need to give my bro some credit here, because he actually started the tradition of us sending each other birthday food. A few years back, he shipped me an amazing, legendary gooey butter cake for my birthday. It was a total surprise – and man, was it good.
As I write this, I'm almost drooling thinking of the feast my bro sent my way this year for my birthday. He knows I love Thai food, so he asked for my favorite Thai restaurant and what time we usually eat dinner. I was pretty psyched for our doorbell to ring that evening!
Honestly, I can't think of a better birthday gift than a delicious meal – unless I could have my brother appear on my doorstep in person. Barring that, having an amazing meal delivered is my top choice for a pretty awesome and special birthday gift!
If you've got loved ones far away, think about sending them a special meal they wouldn't otherwise treat themselves to. It's become a very fond and looked-forward-to annual tradition for my brother and me.
What other innovative ways do you have for staying close with family far away? As always, I'd love to hear your thoughts and ideas in the comments below or over on Facebook or Instagram.