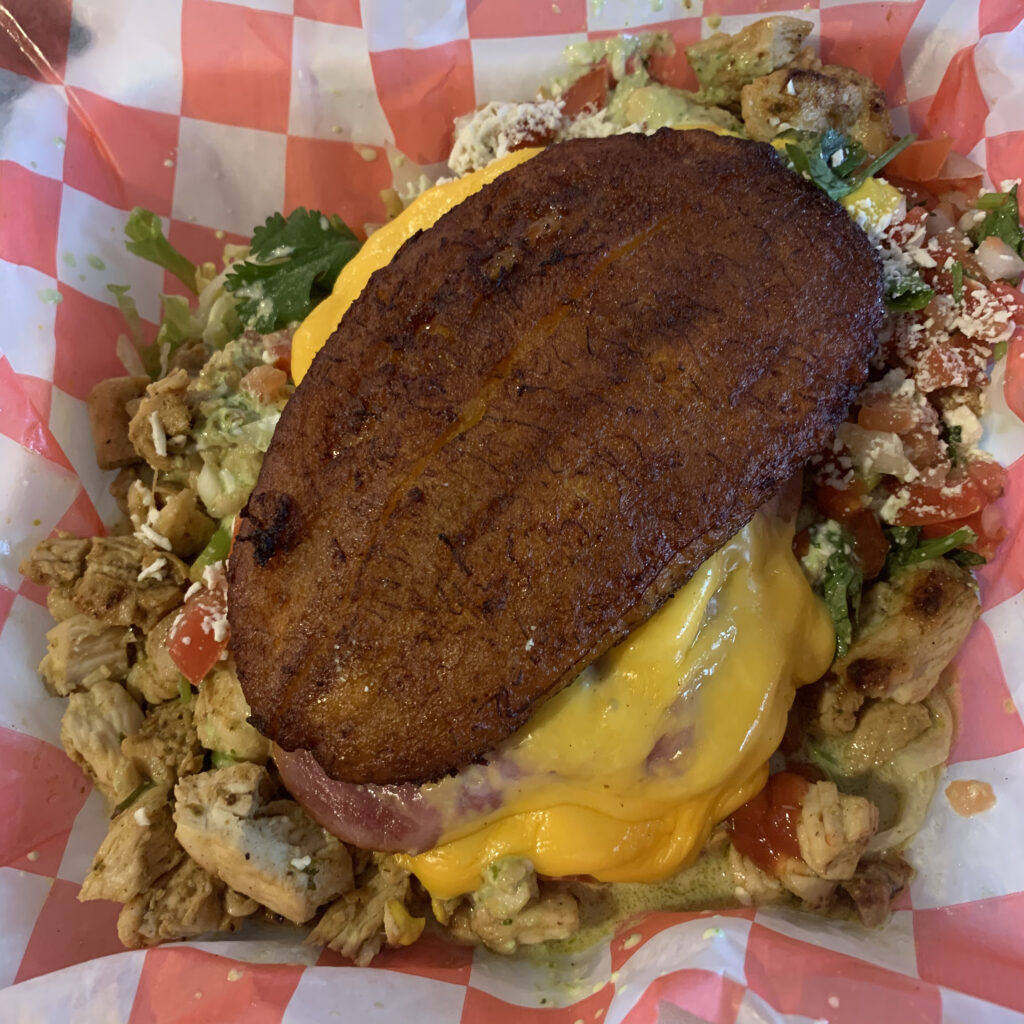 It's no secret that I love carbs and sweets.
But you know what else I love? A truly great salad.
There was a time when I would have scoffed at the idea of having salad as a meal.
"That will never fill me up," I'd think, eyeing greens and veggies mournfully. I used to feel deprived anytime I ordered one.
Thankfully, that's no longer the case. I love salads and veggies now, and I know they can and will fill me up. Plus, with the right dressing, salads can be as flavorful and delicious as any other meal.
As I've gotten older, I appreciate vegetables more than I ever did in my first 40-odd years. I've developed a real taste and craving for dark green leafy vegetables topped with a myriad of fun accompaniments.
I make a pretty good salad myself – it's always my go-to anytime we go to a family gathering or potluck – but I also love nothing more than a fab salad made for me by someone else.
So here, without further ado, are my all-time favorite local salads from Lewis Center and beyond. These Friday Favorites are more than just ordinary salads; they're truly delicious and satisfying meals.
Sriracha ginger tofu and quinoa at Core Life Eatery – I've tried a few different salads and broth bowls at Core Life, but I always come back to this favorite. I like to ask for half kale, half arugula to spice things up a bit – and I always request double carrot-chili vinaigrette because it is absolutely incredible. This salad is a little spicy, a little sweet, a little warm (the roasted tofu), a little cool (the greens) – and a whole lot of healthy, vitamin-packed goodness. I always feel like a million bucks after I eat it.
Chicken patacon at the Porch – okay, it's probably a bit of a stretch to call this robust meal, pictured above, a salad. It's more of a hearty salad-sandwich hybrid packed with chicken, ham, cheese and with flattened, pan-fried plantains instead of bread. But, it all sits in a bed of lettuce and other veggies and includes delicious cilantro dressing, so I feel comfortable including it in this list. I first wrote about the Porch's delicious chicken patacon over a year ago, and it's still in my regular rotation of favorite meals/salads. It's a generous portion so I usually save half for lunch the next day. Yum!
Paneer tikka masala half rice/half lettuce bowl at RollzRice – again, it's a bit of a stretch to call this a salad because I do get some cilantro rice in the bowl as well. But packed with brightly-colored fresh veggies and topped with delicious Indian paneer cheese (which has a very similar mouth feel to tofu), this vegetarian dish is healthy, hearty and beyond flavorful. If you want to play up the salad aspect, drop the rice and simply have the Indian curry over the salad veggies. It will be fantastic either way, I promise – see photo at top.
Colorado chicken salad at Firebirds – this may seem like an ordinary fancy restaurant salad with chicken, but it's a total dream. It features wood grilled chicken, mixed greens, bleu cheese crumbles, spiced pecans, dried cranberries, Granny Smith apples and a fiery, slightly sweet raspberry chipotle vinaigrette. This salad, paired with Firebirds' yummy fresh-baked bread, makes for a terrific meal. I've even been known to save half for the next day's lunch. But not always.
Falafel bowl at Brassica – here's another one where the word "salad" is used loosely, because these bowls are hearty and may even need to be split between two meals. Any Brassica bowl that has greens as its base is called a salad, but I've been known to ask for half greens and half lentils/rice combo for an even more robust meal. Then I choose either falafel or chicken as the protein (though the brisket is also terrific) and load it up with tons of pickled and roasted veggies on top. The flavors at Brassica are out of this world and second to none – they remind me of food I had in Israel years ago.
Dewey's seasonal Harvest salad – for this salad you'll have to dip down into Worthington, but trust me it's worth it. Dewey's has been a favorite of mine since years ago when I lived in Dayton. This Ohio-based chain has incredible, gourmet-style pizza and THE best salads. The Harvest salad is seasonal, popping up in the fall and dipping away again before spring. It features field greens, toasted pumpkin seeds, dried figs, garlicky Boursin cheese, bacon bits and apple cider vinaigrette. It is the bomb.
I also have been known to enjoy salads at Chop5, Panera and even Bob Evans, but as you can tell my favorite salads bring a bit of global cuisine and exotic flavor to that base of greens.
Have you tried any of the salads I've listed above, and do you have other favorite salads in Lewis Center or thereabouts? I'd love to hear about your favorites in the comments below or over on Facebook or Instagram.