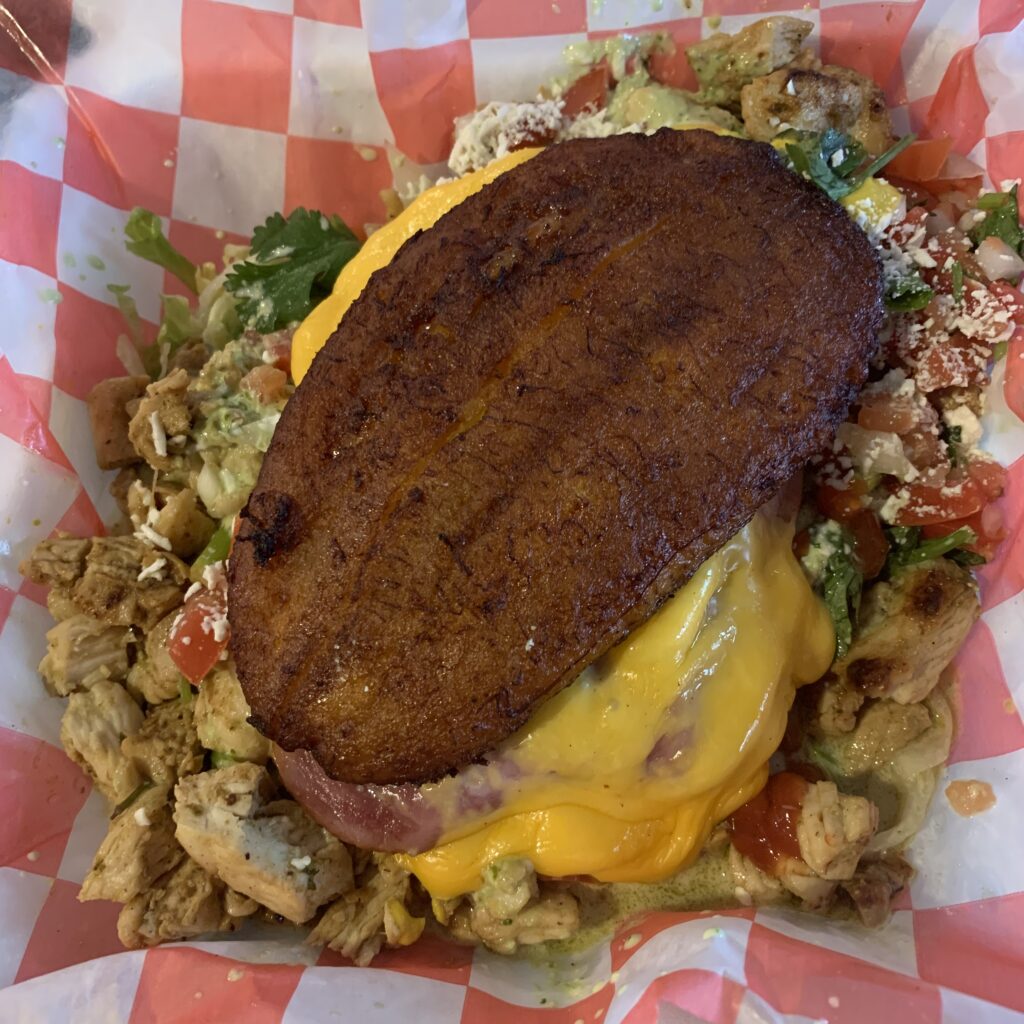 I know I wrote that whole ode to winter in my Seasons blog series, but time for some real talk: I was just trying to be positive. I really hate dislike can only handle so much winter.
In fact, it takes specific strategies to get me through a long Ohio winter: strategies like taking vacations to warm sunny climes, listening to happy summer or vacation-friendly music, and eating food that makes me feel warm and sunny inside.
Oh yes, that's a specific genre of food – and I try to eat as much of it as possible. Food from warm, sunny climates just tastes better.
Maybe it reminds me of past tropical vacations or inspires me to think about future amazing getaways? Or maybe this cuisine just captures the sun and warmth of exotic cultures. Either way, I need as much of it in my mouth and stomach as possible to get me through Ohio's winter, and/or the current locked-down quarantine situation.
Here are my favorite sources for sunshine-y global cuisine – and lucky for all of us, all are still offering take-out/delivery during the current global pandemic. Being able to still order my favorite foods (literally, my own personal "happy meals"!) during this tough Coronavirus isolation period is keeping me sane.
The Porch. Located on 23 in the old "Pizza Cabin" location just north of Lewis Center, the Porch serves up Venezuelan street food so delicious, fresh and wholesome that I simply can't stay away. I'm a regular there, and my usual order is Patacon with chicken, which is an amazingly tasty salad/sandwich hybrid made with fried plaintains instead of bread. There are so many magnificent sauces and flavors in a Patacon, but the basic ingredients are lettuce, tomato, chicken and plantains. Absolutely, highly recommend this one! Hubby has loved the BBQ arepas (corn cakes), too – and the owner Mariangela is super sweet and has given us free dessert on two occasions to thank us for being regulars. Desserts are also off the chain delicious!
Neehee's. Even if you've had Indian food before, you've never had anything so wonderful as the fresh, flavorful Indian vegetarian street food at Neehee's. (Are you noticing a trend here – apparently I love street food!) Located in Dublin off Sawmill Rd., Neehee's is vastly popular and almost always has a line of people at all times of day or night. Right now with takeout/delivery only, it actually may be your best chance to get in and out fairly quickly. But even if you have to wait – trust me, the food is worth it! My favorites here are Pani Puri, kung pao paneer, Manchurian cauliflower and oooooohhh, I have to stop, my mouth is literally watering. Just go – you'll love it!
Starliner Diner. Here's one for you south of town folks – Starliner is located in Hilliard, so it's a bit of a hike for me these days. Although they call themselves a diner, it's really more of a little Cuban cafe. Known as much for its eclectic and fun artwork and knick-knacks as it is for amazing food, Starliner is quirky, colorful and serves that sunny, comforting, belly-warming cuisine I crave. Watch for specials involving plaintains and black beans – always a hit! I love this place for a date night, although they also have a kid-friendly menu, too.
So there you have it – three of my all-time favorite places for delicious, sunshine-filled cuisine to warm you up until our own summer gets here and we can leave our houses again.
Where have you been getting takeout and delivery since the Coronavirus shutdown? I'd love to hear your recommendations below or over on Facebook. Holla at your girl! It's lonely here at home.