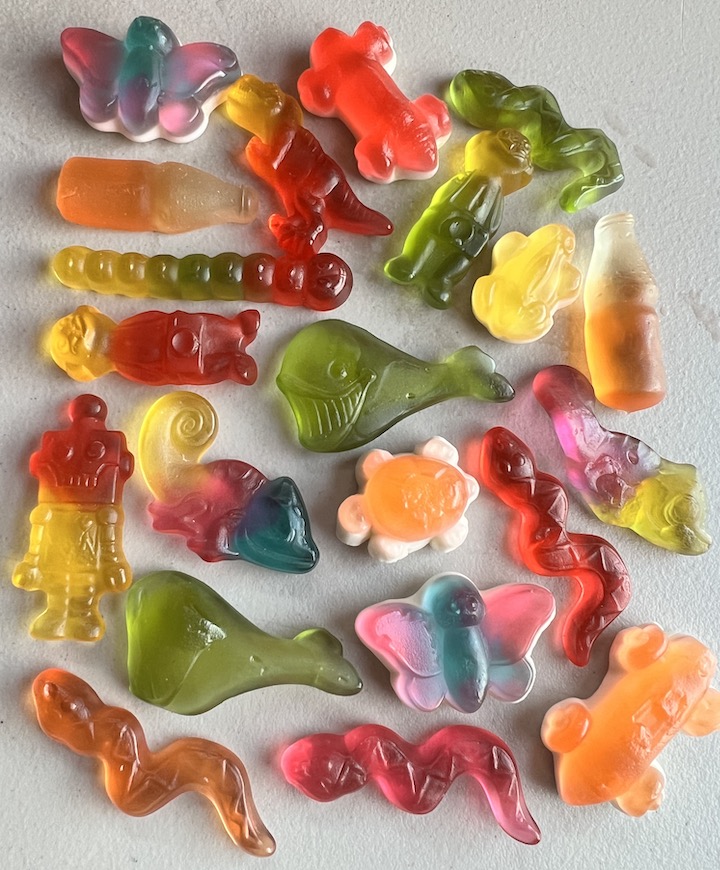 Knolling.
Even the word itself is delicious.
Have you heard of knolling? It is the word for aesthetically organizing things in a pretty pattern or arrangement, and then photographing them from above – also called a flat lay.
Knolling was apparently a popular Internet trend in 2015, so I'm not sure why I'm only just learning about it now.
The fact is, I've been knolling pretty much all my life, so I'm thrilled to finally have a word for it!
There I was, just minding my own business one day recently when my awesome brother sent me an innocent photo of beautifully arranged sea glass he saw on Reddit. He sent it to me because he knows the kiddo and I are mad about collecting and displaying sea glass; we picked up a ton of it when we were all in Kauai together last summer.
From the sea glass image he sent me, I followed a link to another Reddit community called r/knolling. I had no idea what that might be. I wondered, "maybe it's more sea glass?" as I clicked on it.
That's when I found myself in a whole new, visually beautiful world inhabited by people like me: those who like to organize things into pretty patterns and take pictures. I realized with delight that there was actually a name for this thing I have loved to do since I was a small girl. I've never really had a word for organizing things neatly into aesthetically pleasing palettes – I just knew that it sparked joy in me.
As it turns out, I'm not the only one. Knolling is a hot design trend and is considered the alternative to "Marie Kondo-ing" for maximalists. Yep, that's me alright – I'm definitely a maximalist!
Over the years, I've knolled candy, crystals, stuffed animals, colored pens, stationery products, scrapbooking accessories, clothes, toys and more.
I particularly love knolling food – fruit in fruit bowls, cheese and crackers on a plate. Heck, I think I love making charcuterie boards mainly because it's yet another form of knolling.
For me, part of the joy of having candy is knolling it first into pretty arrangements. I like candy that is both pleasing to the eye and sweet on the palate; if it's not knoll-worthy, it's probably not going to be on my favorites list.
Knolling my crystals into various beautiful displays and arrangements is another particularly soothing and lovely pastime for me. It brings me joy and uplifts my energy.
Don't even get me started on my colored pens collection and how much I love to get them out and line them all up in rainbow order. The fact that I haven't photographed this phenomenon is probably only due to the fact that I'm a little afraid people would be shocked if they knew how many I have. Just remember, I'm not a pen hoarder – I'm a collector!
My life may be ordinary in many ways, but it will always be full of colorful and beautifully arranged things. I have been doing it since I was little and it brings me joy. Now that I have a name for it – knolling – it feels like another piece of me has fallen into place.
The hashtag #AlwaysBeKnolling on Instagram is a visual delight. I love seeing how others are knolling and what creative ways they are finding to organize the accessories and tools of their trade, hobbies or lives.
There's a kind of magic in knolling. It's so soothing to my mind and overall mental health that I realize knolling is absolutely a form of self-care for me. Perhaps it allows me to create beauty and order in an otherwise chaotic universe.
What will I knoll next? No one knows. I have a feeling it may be my pen collection. Or possibly my washi tape collection. Or maybe some fruit… ahhh, the knolling possibilities are endless.
Now, who wants charcuterie for dinner tonight?