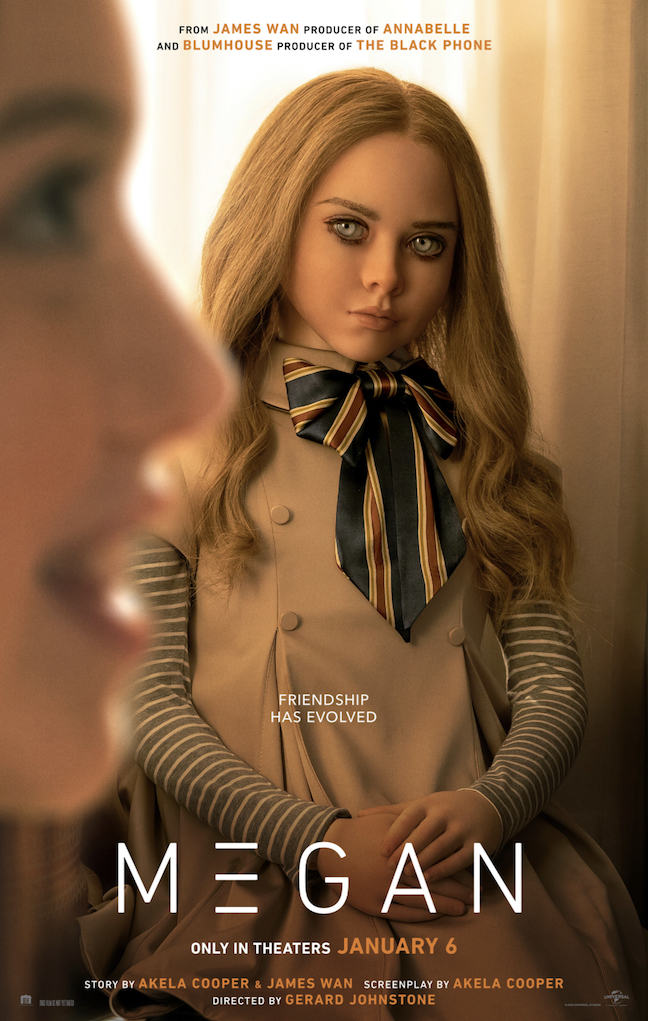 We had some wild and windy winter storms blow through Lewis Center recently.
One weeknight, as we were sitting around together in our family room talking about what we were going to make for dinner and what we planned to watch on TV that night, our power suddenly went out.
This could have been one of those cute family moments where we all gather candles and flashlights and huddle together for warmth, eating PB&J sandwiches and telling stories by firelight.
But when we checked with AEP, it looked like the power would be out for several chilly hours. That's when our tween took charge of the situation.
Z said, "The heck with this cold, dark, WiFi-less house! Let's go to the movies!" It sounded good, so I gathered up some snacks and off we three went to watch M3GAN.
We figured out what movie we'd see while we were en route to the theatre. We've had good luck with spontaneous family movie outings before, and this was another win.
(Side note: in reflecting back on our evening, I'd like to offer a belated apology to our pets, whom we left at home in the cold and dark. Oops. Sorry, girls. Our bad!)
I have to say that we humans made an excellent choice of movie, though. M3GAN is funny, scary and very entertaining – plus it's a nice length (I'm looking at you, Avatar: The Way of Water with your 3:12 run time!) for a school night.
We were home by 9 pm to find the house warm and well-lit again. And yes, our critters were all fine, of course.
I don't think any of us will ever forget that we watched M3GAN in the theatre to escape a power outage at home – or that it all worked out so perfectly. What a fun evening!
If you're a fan of campy, goofy movies that don't take themselves too seriously and are also quite scary at times, then M3GAN may be for you. For what it's worth, the LGBTQIA+ community is wild about M3GAN!
Maybe next time we'll hunker down at home during a power outage like in the good old days, but the movie outing was a very fun alternative. I highly recommend it.
How does your family handle it when the power goes out? I'd love to hear your dark and chilly tales in the comments below or over on Facebook or Instagram.