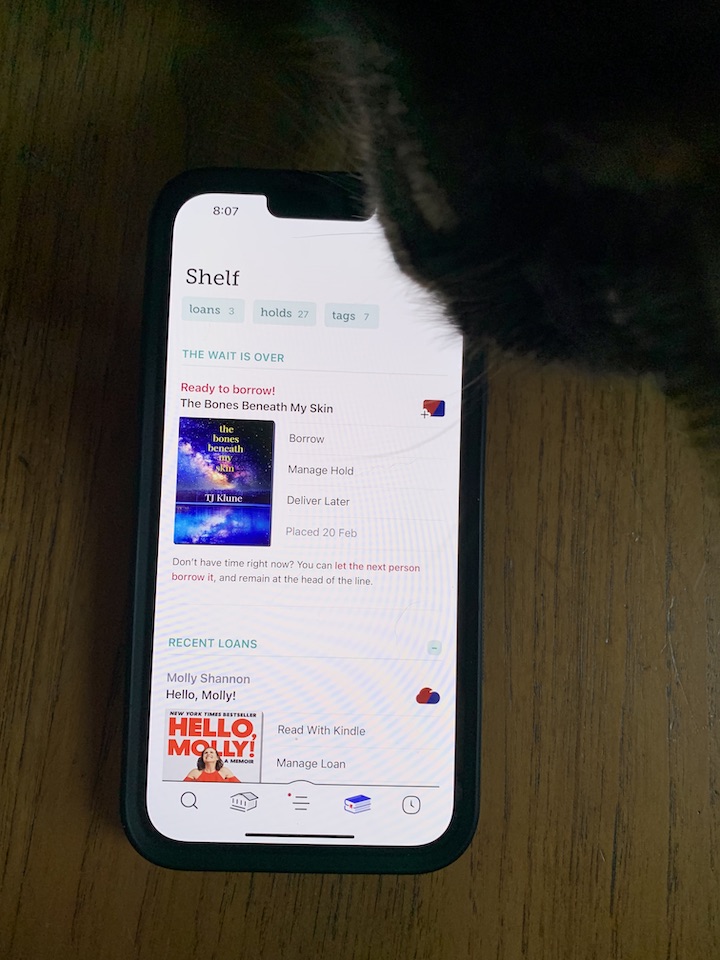 Reading can be an expensive habit.
Going to the library is a great alternative to buying books, but there's often a long wait time for the really good reads. And, library hours sometimes don't line up with when you're in the mood to go find a new book.
I've found the perfect solution: the free Libby app on my phone.
Through the Libby app, all the digital content from your library is free to borrow with a valid library card. There are no subscription costs, no in-app purchases and no late fees as digital titles are automatically (magically) returned on their due dates.
With Libby, I can place a hold on all the hot new books right as I hear about them – even if it's during late-night or early-morning scrolling on my phone. Since I invariably forget even having put the book on hold, the wait time also seems to go by faster this way, somehow!
Libby isn't just a way for me to borrow books to read on my Kindle. You can also use Libby to borrow and listen to audiobooks – and you can read many Libby books right from the app, too.
Best of all, you can download ebooks and audiobooks for offline reading, or stream them to save space. Once your loan is over, all content is magically whisked off your device allowing you to borrow more.
And, there's seemingly no limit to how many things you can borrow at one time. I love to have a rich selection of reading materials to choose from depending on my mood.
If you have a library card, there's really no downside to getting the Libby app for your phone and entering in your library and card information. Then, you'll have free access to thousands of books and other online resources at your fingertips.
Libby helped me get back into a regular reading habit and cut down on unnecessary book purchases (since I already have bookshelves full of things I haven't read yet!)
Have you tried Libby yet? Let me know if you have any great book recommendations in the comments below or over on Facebook or Instagram. And be sure to check out our book recommendations, too!