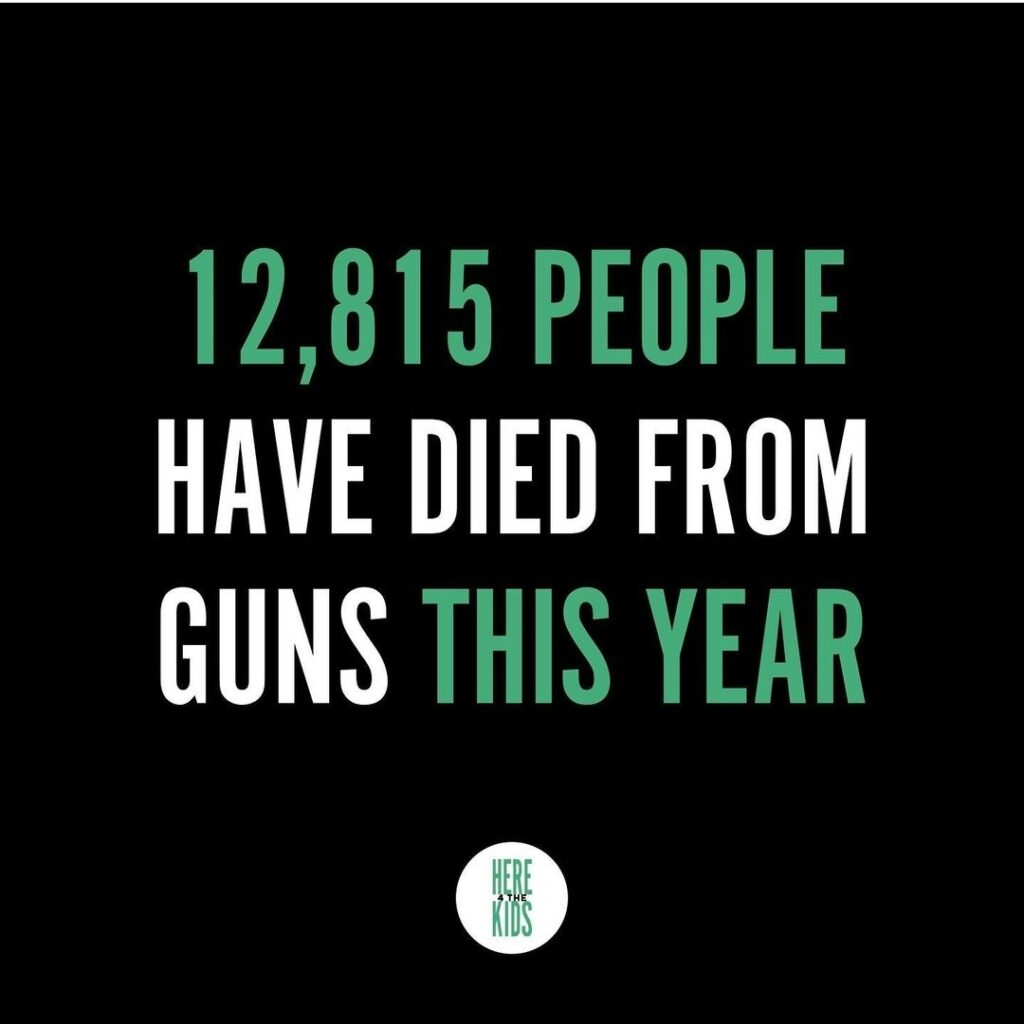 Kids being killed in school shootings – and our government continually doing absolutely nothing about it – is a uniquely and exclusively American problem.
This issue goes even deeper than the families directly impacted by the shootings. There are also countless children like my own who suffer needless anxiety and fear due to the now ubiquitous ALICE drills in school, which start as young as kindergarten.
The problem is the guns, clearly. Other countries with more restrictive gun laws do not have anywhere near the number of shootings that we have in the good old US of A.
Yet the predominantly and historically white male leaders of this country have shown time and again that they will not take steps to stop school shootings and gun violence against children.
That's why a group of women known as Here4TheKids are taking action.
Here4TheKids is a national movement starting out with a specific state focus. The plan is to start in Colorado because it has a Democratic governor and because it is one of the blue states with the highest numbers of school shootings – including Columbine, which rocked our country 24 years ago.
These women are helping to mobilize a gigantic effort to get 25,000 white women to Denver, CO on June 5th for the movement to "ban the guns & buy them back."
Why the focus on white women, you might ask? Because we are less likely to be shot or brutalized by authorities than women of color – and because it's time for white women to use our privilege for positive change.
In the words of a local central Ohio activist, Kay Coughlin, "On June 5, we will demand that Colorado Governor Jared Polis sign an Executive Order banning ALL guns and buying them back. Then, we'll take that same order and demand EVERY Democratic governor do the same. This is a massive effort unlike anything seen before, being led by Black and Brown women with white women as the worker bees."
Kay continues, "It's not safe for our Black and Brown friends to put their lives on the line, but it is pretty safe for us white women. Plus, since the whole gun problem is based on white supremacy anyway, it's really up to us white women to put our foot down about this nonsense. Because if white men were going to fix it or end it, they would have done it already."
This was my first time hearing that the Second Amendment was born out of white supremacy and anti-Blackness. It was created to assure white men that if/when there were uprisings from enslaved people, they could end the uprisings without having to wait on federal intervention. In other words, white colonialists were given the all-clear – and the guns – to continue to lynch and murder Black people. This is how the Second Amendment came about.
It does not surprise me one bit to find out that our country's proliferation of guns is due to racism and white supremacy – many of this country's problems, including toxic masculinity and diet culture, have their roots in the same. It is long past time to make a change and stop bowing down to archaic, disgustingly racist amendments.
In the 24 years since Columbine, we have learned what doesn't work: more guns, white silence, the ubiquitous "thoughts and prayers" from elected leaders, social media outrage, postcard campaigns, calls to politicians and state gun laws.
Now, it's time to try something new. The Here4theKids movement is calling for all moms to:
Follow, like and share their movement on social media. Create your own reels and tag the Here4theKids social accounts
Get yourself to Denver on June 5th if you can (Kay has pledged to get 500 people to commit to going – this blog post is me trying to help her do just that!)
Pledge to get 10 or 25 people to commit to going
If you can't get yourself to Denver, support the movement with a contribution
If you know anybody in or near Denver, let them know this is going on and encourage them to attend
What do you think? Can you imagine getting some friends and fellow moms together to head to Denver for a great cause? I can't think of a better cause than saving the lives of children.
You can view US gun violence statistics in real time. As always, I'd love to hear from you in the comments below or over on Facebook or Instagram.