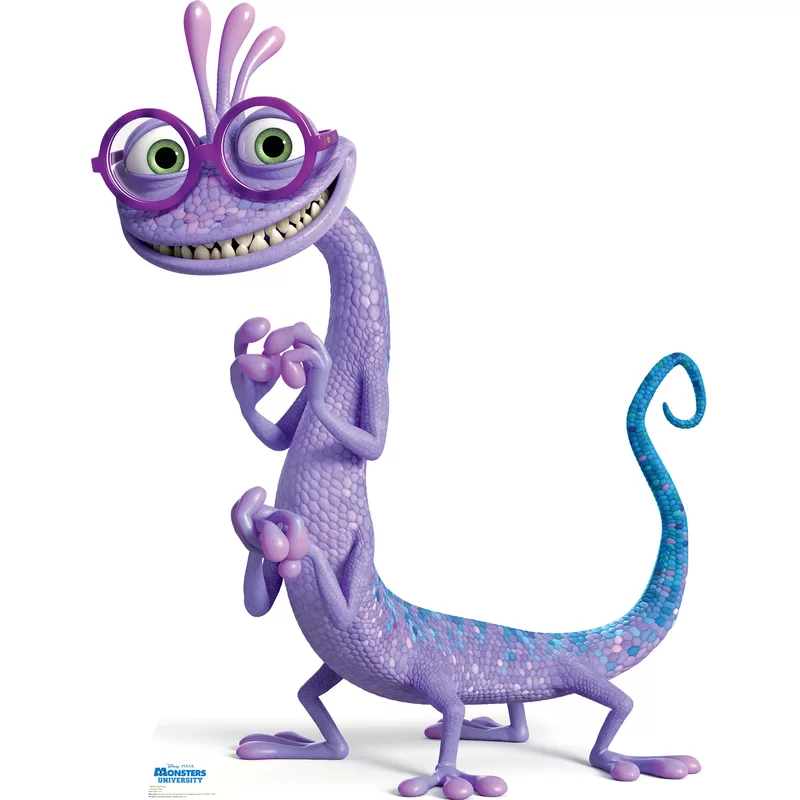 Everyone in our house has at least half a dozen or more nicknames.
We just love nicknames! All three of us are likely to come up with a new nickname for someone else – human or pet – at any given time or day.
Some of the nicknames stick around for years, while others are temporary.
We've definitely encountered families and friends who are not fans of nicknames. I remember that we would often come up with fun, friendly nicknames for our nieces and nephews when they were younger, but they would not have any part of it. They were solidly anti-nickname.
I'm glad that the three of us all like nicknames because they are the source of many fun inside jokes for our little fam.
I personally answer to Mommy, Mom, Mama, Randall, Keeter, Keet, Kate, Chophound, Chop, Quarterhound, Quarter, Hound and many more. I couldn't even tell you how some of those came about but one in particular I remember all too well.
One of my long-standing nicknames, Randall, came from our family's deep love for Pixar's Monsters, Inc.
While watching the movie repeatedly with then two-year-old Z, she quickly made the connection that she's Boo (the main character, a little girl) and her daddy is "Kitty," aka Sully (a big, strong, cuddly hero). E even dressed as Kitty/Sully for Halloween for a few years at Z's request.
Well, I made the mistake of asking little Z who I am in the movie, and instantly she grinned mischievously and yelled "Randall!" We all instantly cracked up – but it stuck.
You see, Randall is the Monsters, Inc. villain – a purple, lizard-like creature who can turn invisible and is super creepy. No one likes Randall and everyone's a little scared of him. So of course I get to be that guy!
Both E and Z delighted in calling me Randall and found the whole thing hilarious – and still do.
At age two, Z used to insist on me pretending to be Randall at bedtime and scaring her until she screamed for Sully, aka Daddy. I would talk in a hissing voice, creep around and hide, and of course, jump out to scare her. She delighted in this game for years.
I'm still not sure how I ended up in the role as our family's creepy villain, but I do like certain aspects of Randall – namely that he's purple (my favorite color) and that he has that cool invisibility skill. And we moms do sneak around sometimes doing our mom stuff – especially around certain holidays – so perhaps it fits.
I guess it's a good thing that I've found things to like about being our family's Randall, because they both still call me that from time to time – even after eleven years!
Do you have nicknames lovingly bestowed upon you by your family – and do they have funny stories to go with them? I'd love to hear your nickname stories in the comments below or over on Facebook or Instagram.