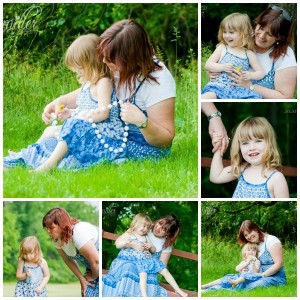 It seems like just yesterday our little girl was turning three, and now… she's moving out. I just don't know that I'm ready!
Okay, okay – she's just moving across the hall into her big girl bed in her own room. She won't be sleeping snuggled in between E and I anymore, like a baby bird in a nest, as she has since she was a tiny infant. And believe me, I'm ready for it – we all are.
But it's still hard! There are so many transitions going on right now. 2014 is a really big year for Zoe and our family:
We're committed to finishing our l-o-n-g weaning process and finally moving on from our nursing relationship. This will be completed within the next two months.
Zoe is now sleeping in her big girl bed across the hall. I start the night with her in there, but then the goal is for me to move back to my own bed with E once she's asleep (many times I just stay asleep in there, I'll admit!). She's already gotten used to this and still calls out for me when she wakes in the morning, but doesn't get upset anymore (unless she has a bad dream or something).
She just started swimming lessons and for the first time, she's in a group on her own rather than a "mommy and me" class with one of her parents holding her. She took to the first class really well – like a fish to water, one could say! No more mommy and me classes anymore – from here on, she's on her own with me cheering from the sidelines.
Zoe is getting her first pet soon, a Syrian hamster, as her reward for successfully transitioning to her big girl bed. We created a chart for her wall and she checked off each night that she stayed in her bed all night. We are so very proud of her for working hard toward this goal. On Christmas Eve, we thought it would be fun to all sleep in the same bed as a special treat, so we asked if she'd like to do that. "Yeees, but I really want to earn my hamster!" she wailed – such a committed little girl!
I am going to be starting back at work full-time, instead of the 80 percent/four-day schedule I've been on for almost four years. This is huge and probably warrants its own blog post.
Needless to say, all of this has me feeling some pretty mixed emotions. I don't want to lose any of our closeness as a family, or in particular my cherished relationship with Zoe. I want to start some special new family traditions and rituals this year to help keep our close bond and attachment going strong.
I really like this quote from Dr. William Sears:
Attachment is a special bond between parent and child; a feeling that draws you magnet-like to your baby; a relationship that when felt to its deepest degree causes the mother to feel that the baby is a part of her. This feeling is so strong that, at least in the early months, the attached mother feels complete when she is with her baby and incomplete if they are apart.
I loved that intense feeling. I remember it so well! I used to feel it ALL the time – that unbearable pull toward Zoe, whether I was leaving her at daycare to go to work, or even just putting her down in a safe place so I could take a shower. I hated being away from her – I couldn't stand leaving her.
And although I still feel completely bonded and attached to my darling girl, the nature of this connection has definitely changed. It has to, I think – a huge part of parenting is learning to let go. They are only ours for a short while. I'm certainly not ready to let go completely – heck, I can't even bear to think about her getting on the school bus for Kindergarden next year! But I am definitely learning to do some gradual letting go and it feels good and natural, even as it feels bittersweet and hard.
All the literature about attachment parenting says that your clingy, mommy-centric little one will eventually become a super independent, confident child. But I guess I just didn't realize it would happen so fast, or all at once. All of the little kid stuff that has been my life for the past four years – it's all only temporary (and those truly are the most devastating, and uplifting, words of parenthood). The signs are so clear…
When she's upset now, often instead of running to me, she runs to her room and jumps on her bed to pout/sob – just like a little teenager.
These days, she is more often to shoo me out of the bathroom than not (although she does likes me to stay close by, as I still provide certain clean-up services she values).
And honestly, I know the only reason she chose me to be her sleeping companion in her big girl room is because I still allow her to nurse at bedtime. Once that dries up, and it will soon, I'm confident she'll choose her daddy to be her snuggle buddy instead. I can see that day coming, and I both welcome and dread it in equal parts.
I have absolutely loved having Zoe as my sweet little baby, my adorable little girl, my darling nursling. I know she's not going anywhere, and neither am I, and I will love every stage that comes… but oh, I'm glad I took so many photos and videos. I'm glad I Facebooked just about every moment along the way.
I remember once when I was five, my grandfather, Poppa, motioned for me to climb up into his lap – a placed I LOVED to be (he wore such soft shirts, and smelled of lovely pipe tobacco). My mom said, "No, Poppa, she's getting too big for that!" And he said to me lovingly, "Larabelle, you will never be too big or too old to sit in my lap." I asked, "What about when I'm 15?!" (grasping for the biggest age I could think of). And he said, "Yes, even when you're 15."
Unfortunately, he didn't live until I was 15 – but it's a warm and wonderful memory nonetheless. And that is definitely how I feel about my sweet Zoebelle. Despite (or because of!) all these transitions and how big she is getting, I am more eager than ever to give her hugs, kisses, cuddles and closeness. She will never be too big or too old to cuddle with me, sit in my lap and read a book together or sing songs together, and snuggle in our bed if she ever needs or wants to.
I just hope she keeps wanting to for a long time to come!