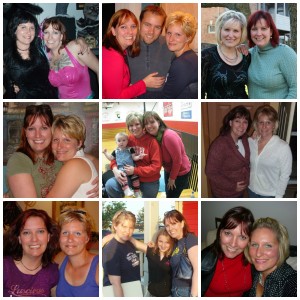 Day three of five days of gratitude. Here's what I'm grateful for today…
1. My monthly Moms Movie Night Out. I looooove going to the movies and E hates it, so earlier this year I decided to take myself on a monthly movie date. Then I realized other moms probably have this same dilemma, so I opened it up to all my Facebook friends. And now a couple of us go each month! We're a small group so far but I expect it will grow. I am loving getting to see grown-up movies for once – and it's nice to be social with other moms in the process. Loved Guardians of the Galaxy last night and Chef last month. Can't wait for our September movie! If you're interested in joining us, click the link above for the September outing info.
2. My BFF Bren. We may live far apart but she's never far from my thoughts or heart. She's known me, loved me and been by my side through it ALL! Bren's been a huge part of every significant milestone in my life over the past 14 years – both ups and downs. We used to party like rock stars back in the day. Then we met our respective Mr. Rights and settled down and built our dream lives, too many miles apart but on parallel tracks. Heck, B is the one who basically introduced me to E – without her it might never have happened! Bren threw me the most amazing wedding send-off/spa day before E and I got married, and then five years later, hosted the most epic baby shower in the history of the world for us. Most significant of all, she was with E and I during our labor and for the birth of our little Zoebelle. Auntie B held Zoe before anyone else in our family, apart from E! Long before I ever thought I'd become a mom someday, Bren trusted me to practice my wacky aunt/godmother skills on her daughter from age five on, as I borrowed her for scrapbooking and mall shopping weekends a couple of times a year. Bren is a true blue constant in my life, a tremendous role model and inspiration for all who know her, and someone whose friendship and loyalty I am grateful for daily. Love ya, Queen B!
3. Every day is a new start. If I mess up as a mom, at work, with my eating, in a conversation with E, by not getting enough steps in or just by failing at life in general, I always know tomorrow's another day and a fresh opportunity to do it all a little bit better. I take full advantage of these daily do-overs and I really do try to "know better, do better" every day. I'm grateful for these opportunities.
More gratitude to come. In the meantime, what are you grateful for today? As always, I'd love to hear from you in the comments below.