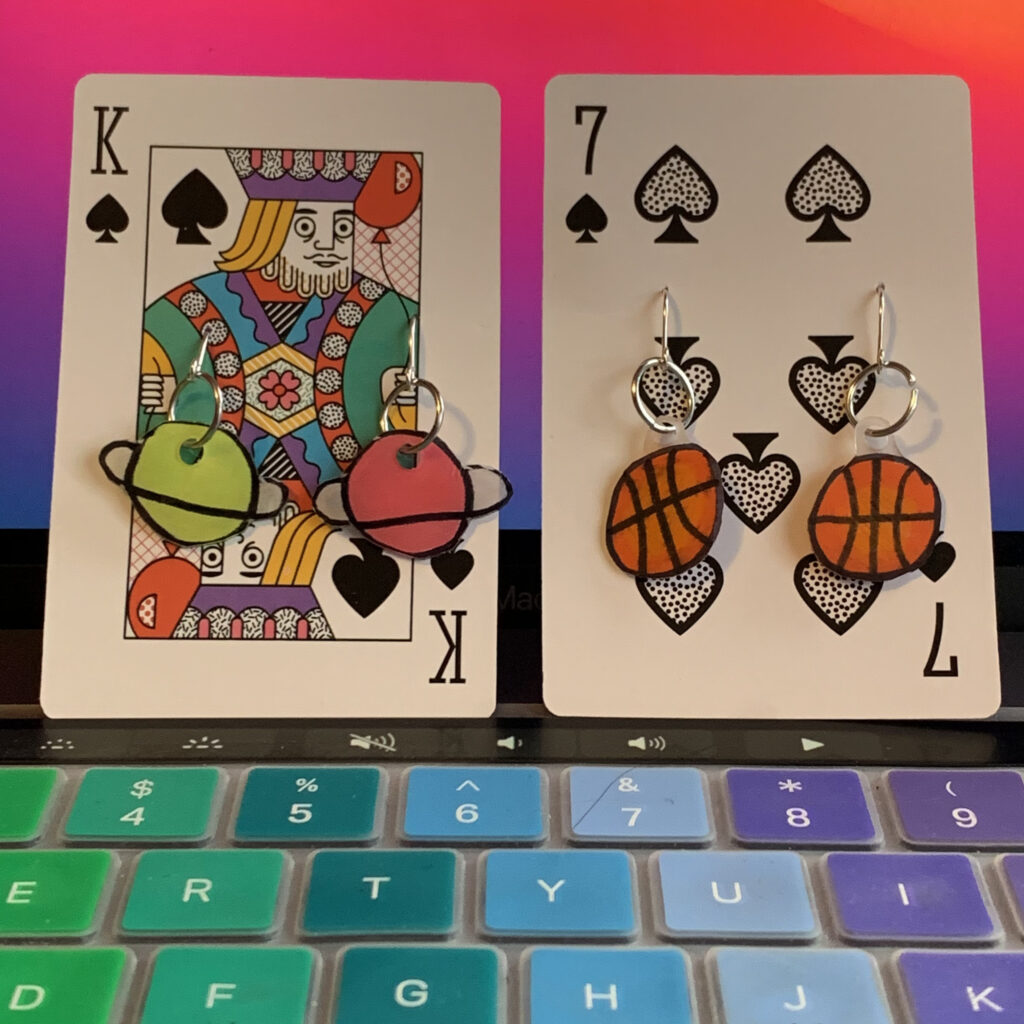 We are proud of our amazing kiddo for many reasons, but her creativity and artistry are definitely at the top of the list. Since she was very small, Zoe has loved to design and create.
Now, following in my footsteps, she has started her own company in the midst of a pandemic. Designs by Zozo specializes in custom jewelry creation using the vintage art of Shrinky Dinks.
Zoe draws, colors, cuts, hole punches and bakes her designs, then attaches hypoallergenic earring hardware. She generated more than $50 in sales in just her first week!
Zoe's designs are fun, trendy and artfully drawn. Some of her popular creations include:
Figures from the popular online game Among Us
Gummy bears
Eggs and bacon
Lemon and lime slices
Strawberries
Pride flags
Emoji
Planets
Flowers
and, my personal favorite, pizza and tacos
It's not just Z's colorful and creative designs that I love. She also came up with the concept of repurposing an old, freebie pack of playing cards as the packaging for her designs. Then, we took it up a notch further by adding small, colorful gift bags – and she lovingly tucks a piece of Double Bubble gum into each one.
The end result is a product that is fun, high quality, sparkling with 80s kitsch and nostalgia – and looks like something you'd purchase on Etsy for twice the price.
You can follow Designs by Zozo on Instagram and Facebook. To order, send a direct message through either platform. Custom designs are $5 and if it's something she already has in stock, earrings are $4. Payment is via Venmo or Paypal. Shipping is $5 until we can figure out a more cost-effective solution – but we do offer free delivery within Columbus!
I'm so proud of our multi-talented girl and her first serious business. I'd love to see it thrive. There's nothing like starting your entrepreneurial career at the age of 10. Talk about Girl Power!