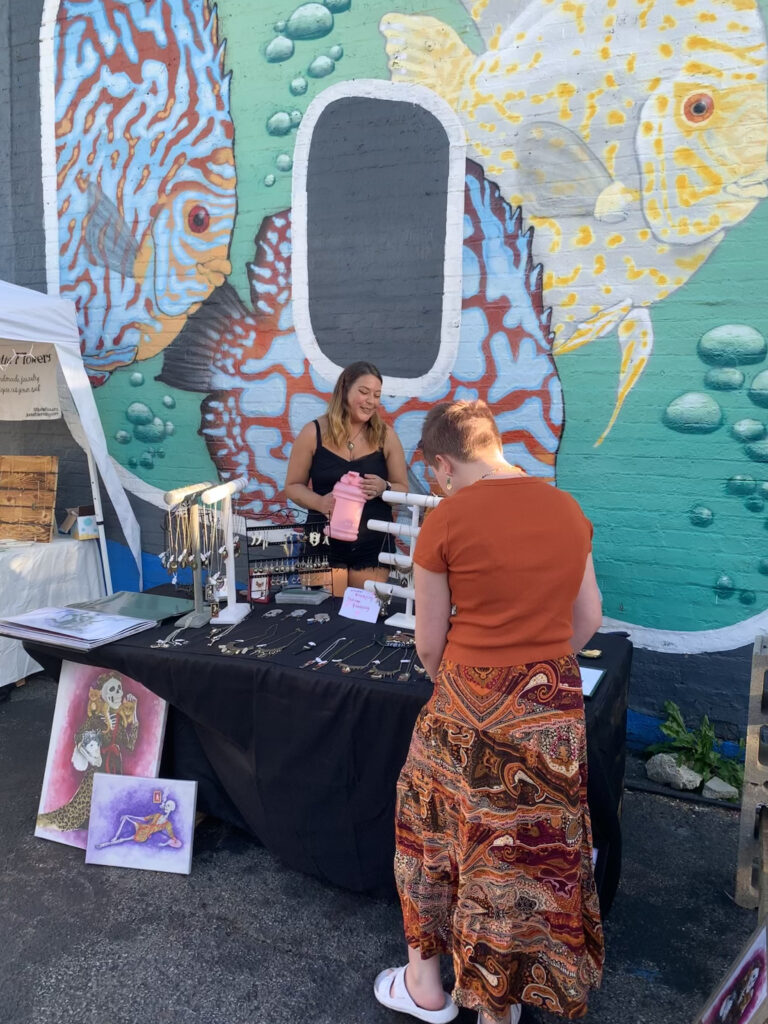 If you read my recent post about night markets, you know that they are simply evening versions of the same fun outdoor events we know and love as farmers or flea markets.
Night markets are great because they take place out of the heat of the sun. They typically feature friendly folk selling wares, good food, cool ambience and maybe live music if you're lucky.
But now, Xage and I have stumbled upon the night market to beat them all: the Mystic Market at Sohud Collective.
This adorable little downtown market features cool, hippie-ish, witchy vendors and unique, mystical vibes. We knew right away that it's definitely our jam.
On a recent Friday night, Xage and I wandered around browsing products like crystals, edgy artwork, vintage and thrifted clothes, plants, tarot readers, astrologers and more.
While this may not be the market for super young kiddos, it's perfect for the tween and teen set who like an edgy, mystical, witchy vibe.
From the videos I've seen on Instagram, Mystic Market is even cooler after dark with live music and glowing light performers. When I showed Xage the videos, they asked to go again – but a little later this time!
Mystic Market takes place at the Sohud Collective on the first and third Friday nights of each month from 5 to 11 pm. Park on the side streets near the market – we felt very safe and comfortable walking in the neighborhood there to and from the market.
Xage and I loved the Mystic Market so much that Xage asked if they can be a vendor there to sell their jewelry and art. I said sure, so we applied for Xage's Creations to be a vendor at the 9/17 Mystic Market. Fingers crossed that they'll have room for us!
Have you checked out any night markets yet, and does the Mystic Market sound like your cup of tea? We hope to see you there later this month.