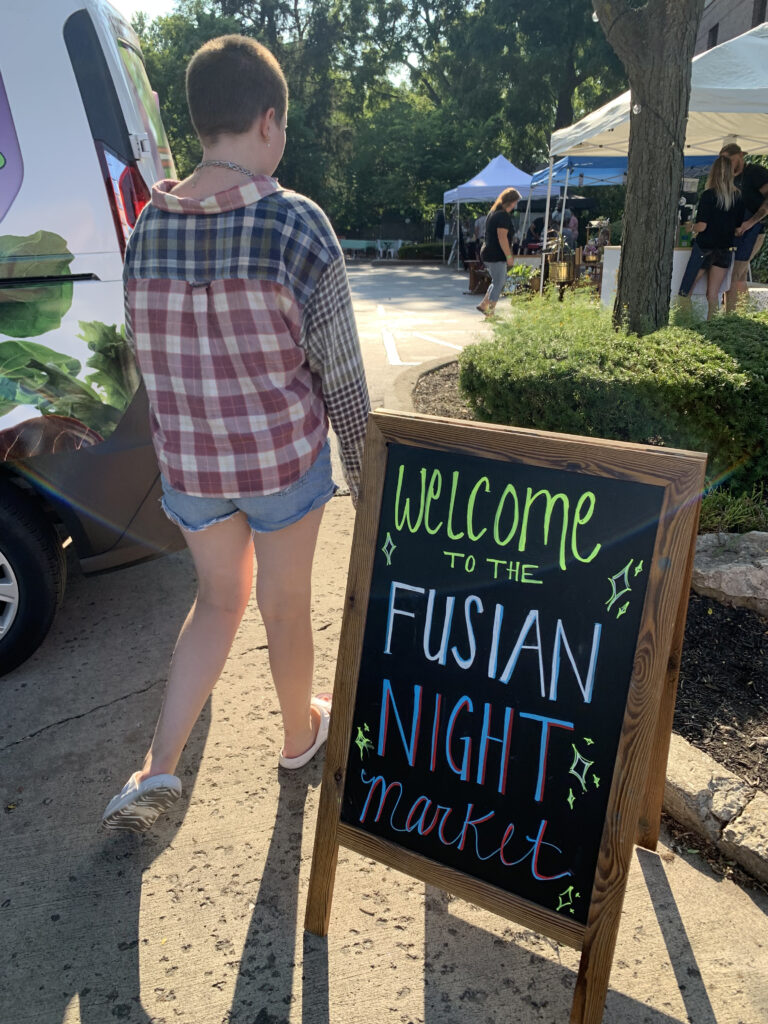 Have you heard all the buzz about night markets in our area?
I just started hearing about them this year. For me, the name conjures up some exotic bazaar in a far-off land. I think that's because I've heard of the legendary night markets in Asia and around the world.
But apparently, night markets are now a big deal right here in central Ohio, too. We already have four – yes, that's right, FOUR! – and I'm sure more will be popping up this fall.
1. There's the monthly night market downtown at North Market. With live music and vendors, this one is said to have a "carnival" flair. It's definitely on my wish list – and it goes through October. We're already huge fans of the North Market, so I'm eager to try the evening version.
2. Another downtown option, the Moonlight Market was perhaps the original Columbus night market. It is located on Gay Street between High and 4th, right in the heart of downtown. This is another one on my wish list. I love the vibrancy of downtown Columbus at night – and best of all, it stays light forever right now!
3. A bit closer for us here in Lewis Center, there's also the Polaris Night Market in the Polaris Fashion Place main parking lot. It features shopping, live music, food trucks and art. It's 6 to 9 pm monthly through September. I have no excuse to miss this one since it's so close to home.
4. This week, I had the great pleasure of visiting the Fusian Night Market in Westerville. Hosted by Fusian restaurant, this monthly evening out features live music, complimentary sips of wine, adorable adoptable animals and vendors galore. Oh, and did I mention it's dog-friendly so you can bring the pups?
We went to the Fusian Night Market at the invitation of Yelp Columbus to participate in a Yelp Elite Experience with Angie's Rainbow Cookies, my number one favorite cookie in all of central Ohio. Yes, this event combined three of my favorite things: Yelping, rainbow cookies and night markets. They even had an art booth for the kiddos. It was a great night!
Since our puppy Lamborghini isn't fully vaccinated yet, we couldn't bring the dogs with us – but we had a great time and I'll be sure to bring them next month.
I love the concept of night markets because I do want to get out of my house more, but I still feel most comfortable in open-air, outside venues with lots of room to spread out. They say Covid is heating up again, between so many unvaccinated people AND the new Delta variant. We know of at least one family member who has caught "breakthrough" Covid even after being vaccinated.
Stay safe, Ohio – and be sure to check out a night market near you if you like food, music and socially-distanced socializing!